Use Harvest to track time spent on your Flow tasks with our integration. Enable the Harvest time tracking integration for no extra charge.
---
If your organization uses Harvest (or is looking for a new tool) for time tracking, Flow provides an easy way to track time for your tasks directly in Flow. Organization owners can turn this integration on (or off) in Organization Preferences at any time.
FYI: The Harvest integration is only available on our Plus & Pro plans. To see what else is included, check out our pricing page.
To do so, click the organization icon in top left of Flow and select "Organization Settings" from the dropdown.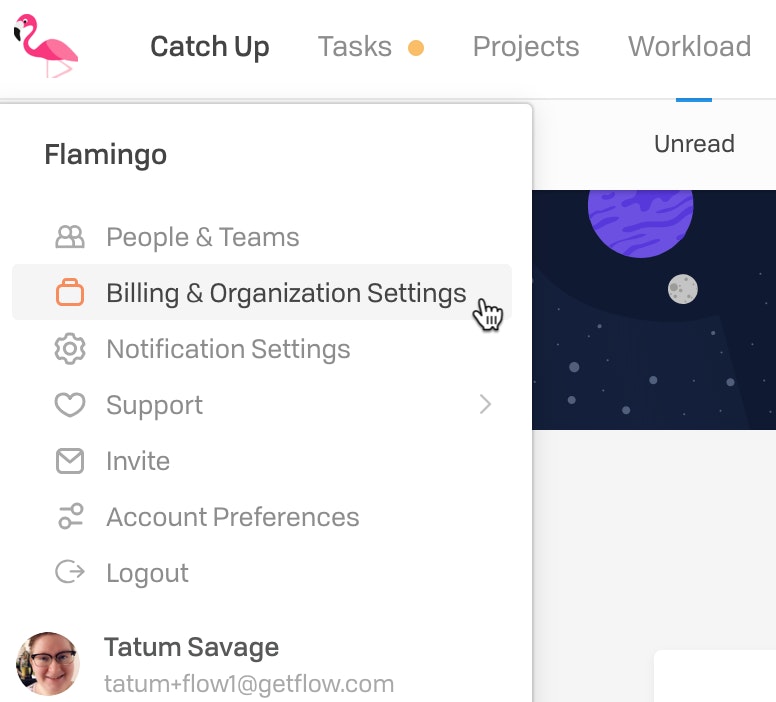 In the Organization Settings dialogue, click the "Integrations" section. Then click the box beside "Show a Harvest timer on tasks" to switch the integration on. When you're done, click "Save Settings."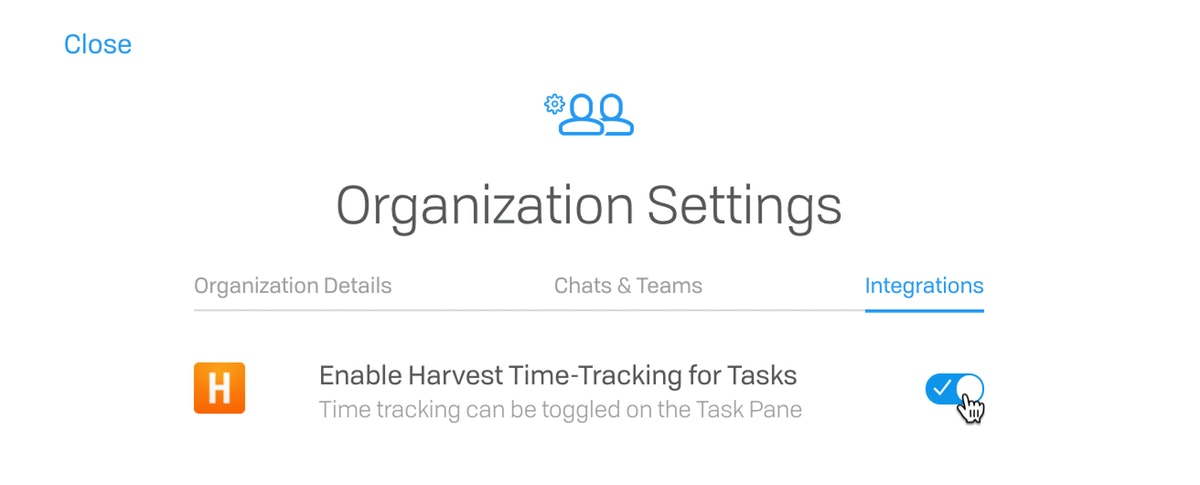 Once you refresh the page, you'll see a clock icon appear at the top of your existing tasks. Note that the icon will not appear at the top of the task pane during task creation. To start a timer and to set up the integration with your Harvest account, click the time tracking button.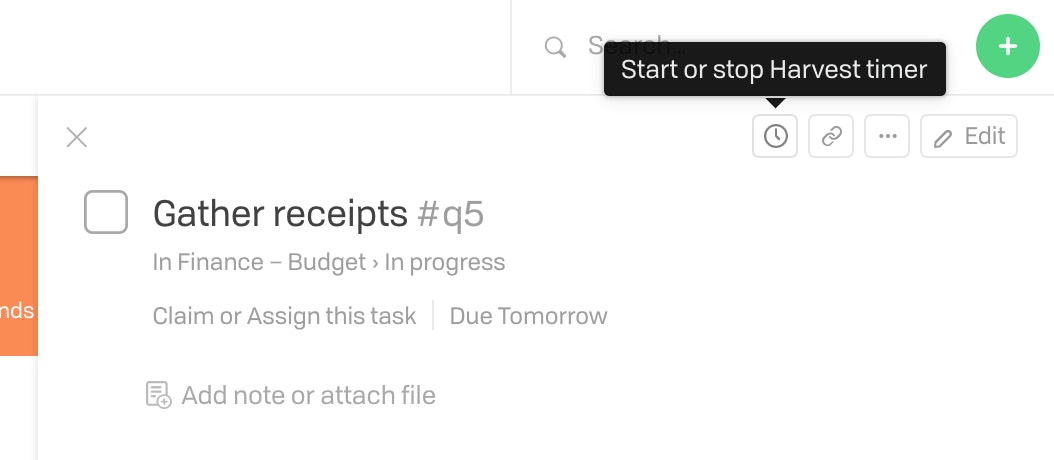 A pop-up window will appear asking you to sign into your Harvest account. Enter your Harvest sign-in details and click "Sign In."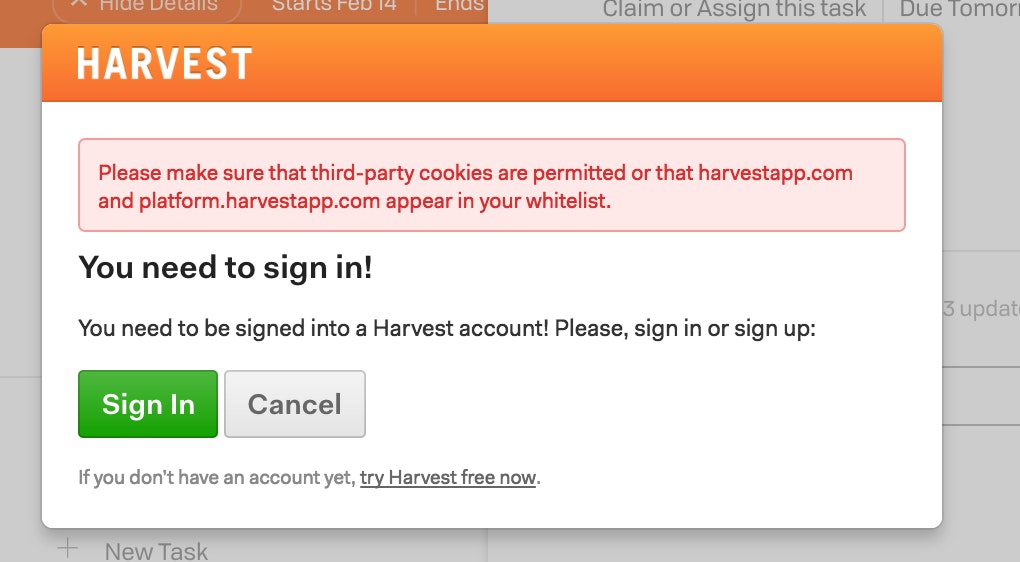 Now you'll be able to select the project and task to categorize the timer. The name of the Flow task you're tracking time for will be added to the description automatically and you can add a further description if you need to. You can also log time here so that the timer starts counting up from a certain point. When you're done, click "Start Timer."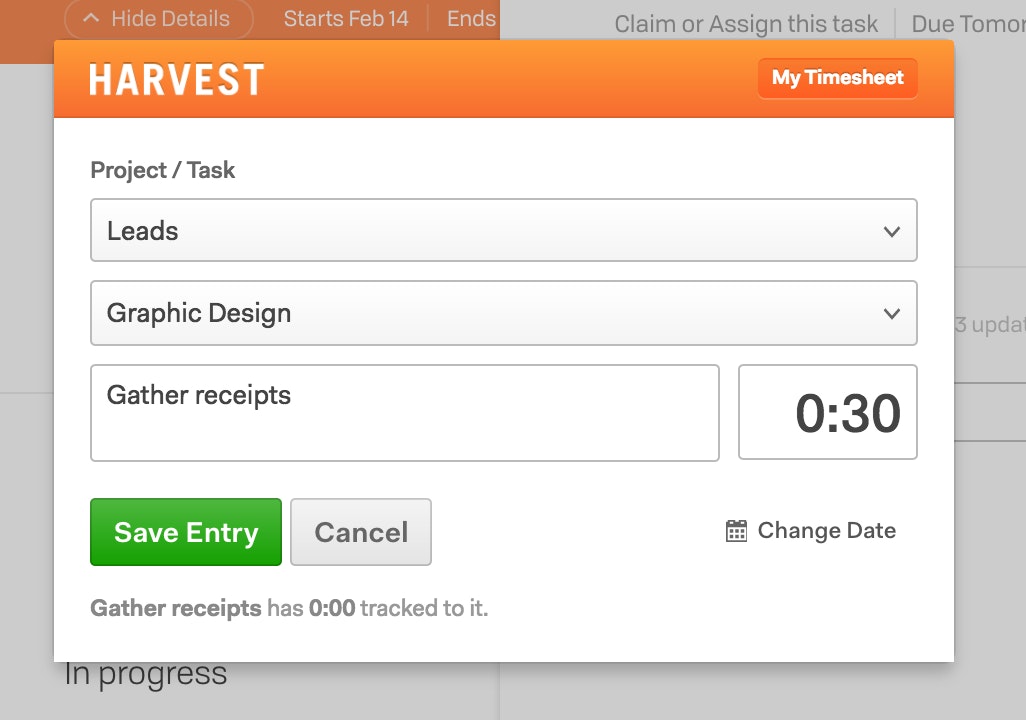 The timer icon at the top of the task pane will turn blue to indicate that the timer is running.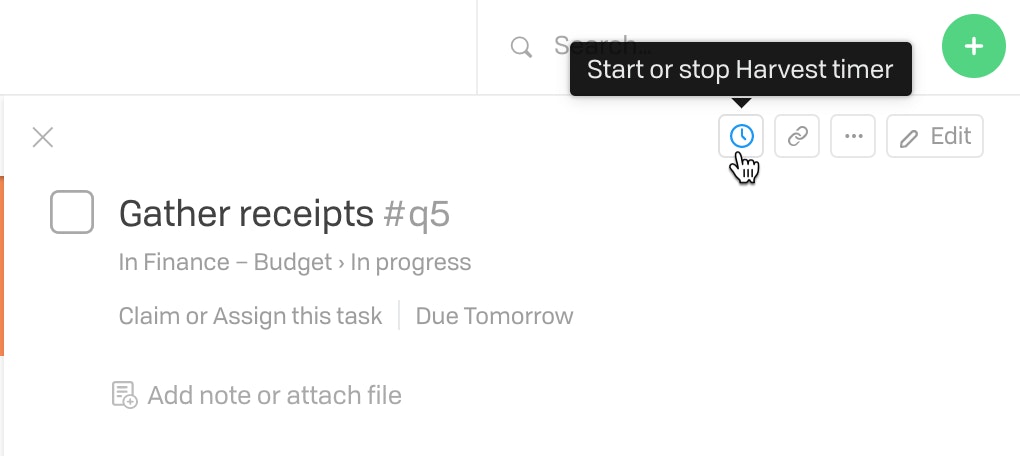 When you're ready to stop the timer, just click the time tracking button and a window will open with a "Stop Timer" button. Click this to stop the timer and return to the task. Completing a task does not stop the timer from running, so be sure to stop any running timers before marking a task as complete.