Every aspect of a task can be changed after creation by entering edit mode. Edit a task to change who's working on it, to reschedule its due date, or rename it to reflect a change in priorities—anything that makes it easier to grasp at a glance.
---
Whether you want to correct a typo or just need to make changes as the task progresses, editing is essential to keeping tasks up-to-date.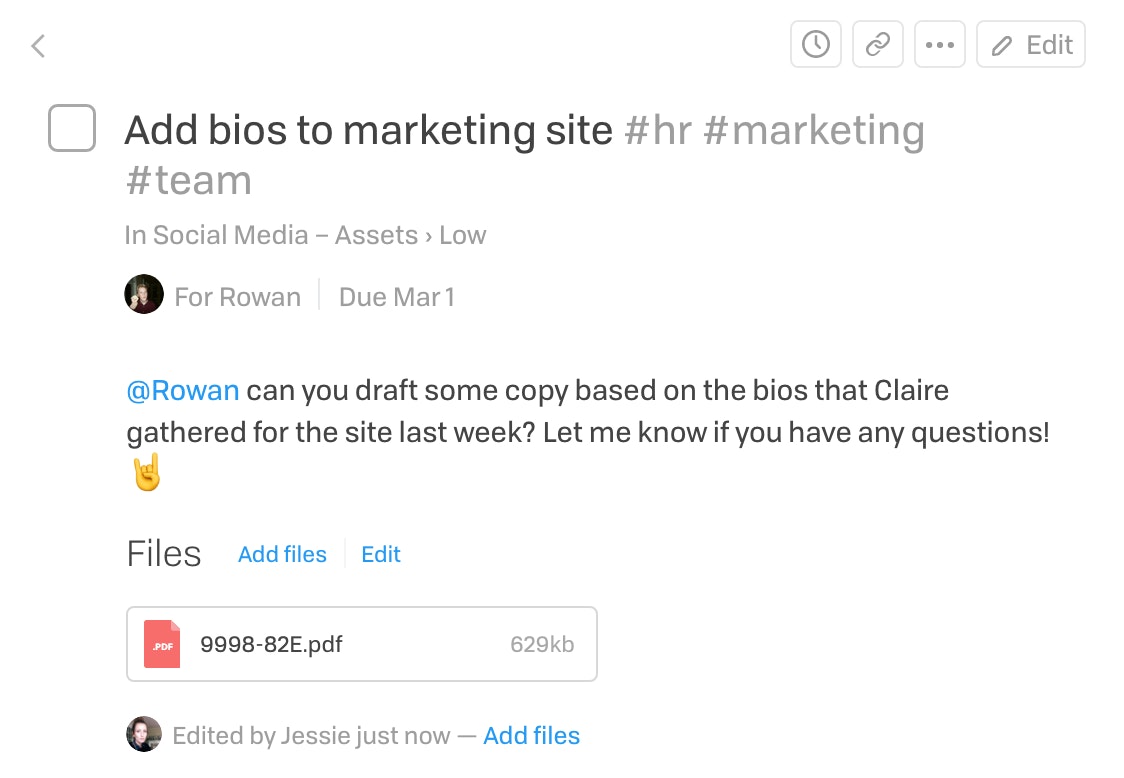 ---
Inline Editing
Inline editing allows you to quickly edit your task details with one click. Simply click on your task name, notes, or subtasks and type. Hit Command+Enter or, with notes, click outside of the notes field to save.

You can also edit your project, assignee or start/due date; if you hover over any of these details a chevron will appear. Click and search/select from the drop down, hit Enter to save.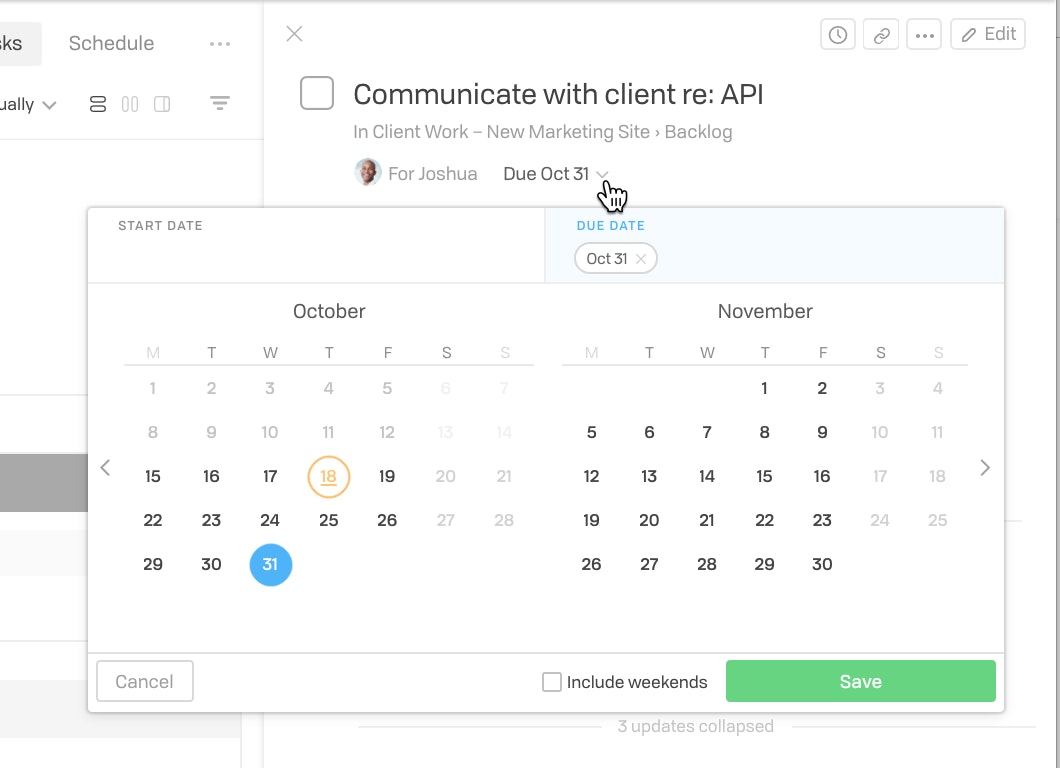 To edit any other task details like subscribers, tags, or repeating task details, click "Edit" in the top right corner of the task pane or hit Shift-E on your keyboard.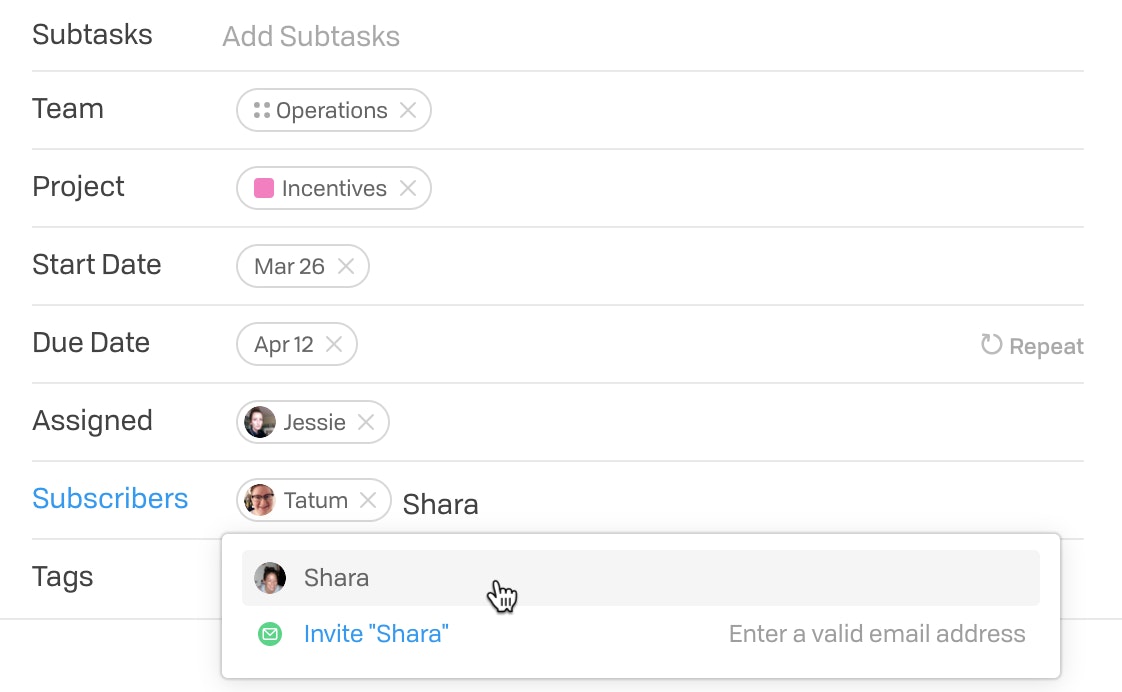 In the Edit view, click the x to remove the current option and type to enter a new one. Click "Save" to apply.
---
Reordering Tasks
You can also use drag and drop to quickly make changes to tasks without ever hitting the "Edit" button. When your project is sorted by "List, manually" you can drag your tasks into any order. Just click and hold, then drag your task into place. You can learn more about sorting here.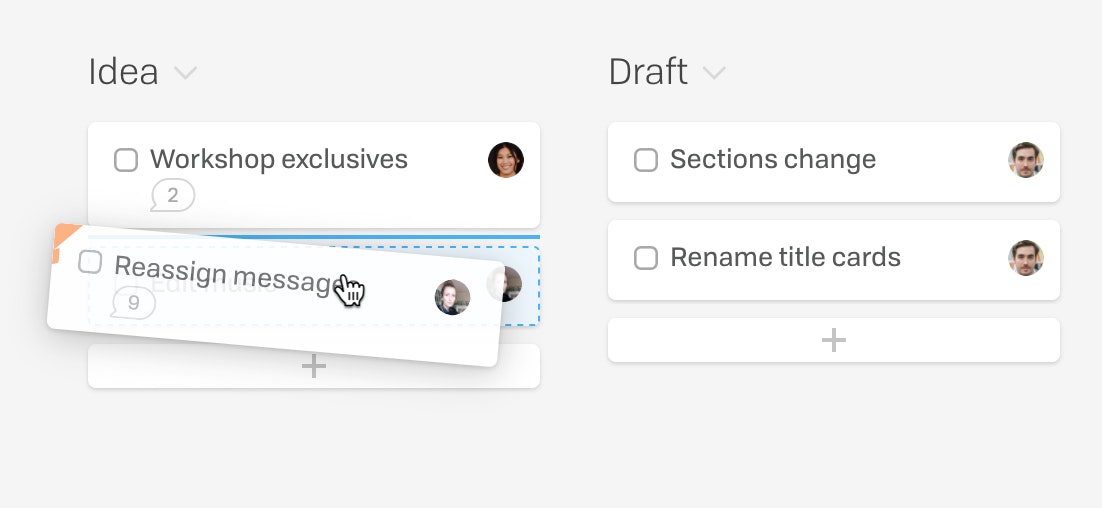 ---
Dragging tasks between projects, people, and due dates
You can also drag and drop tasks between project sections to quickly reassign tasks to different people, move tasks between projects, and reschedule due dates.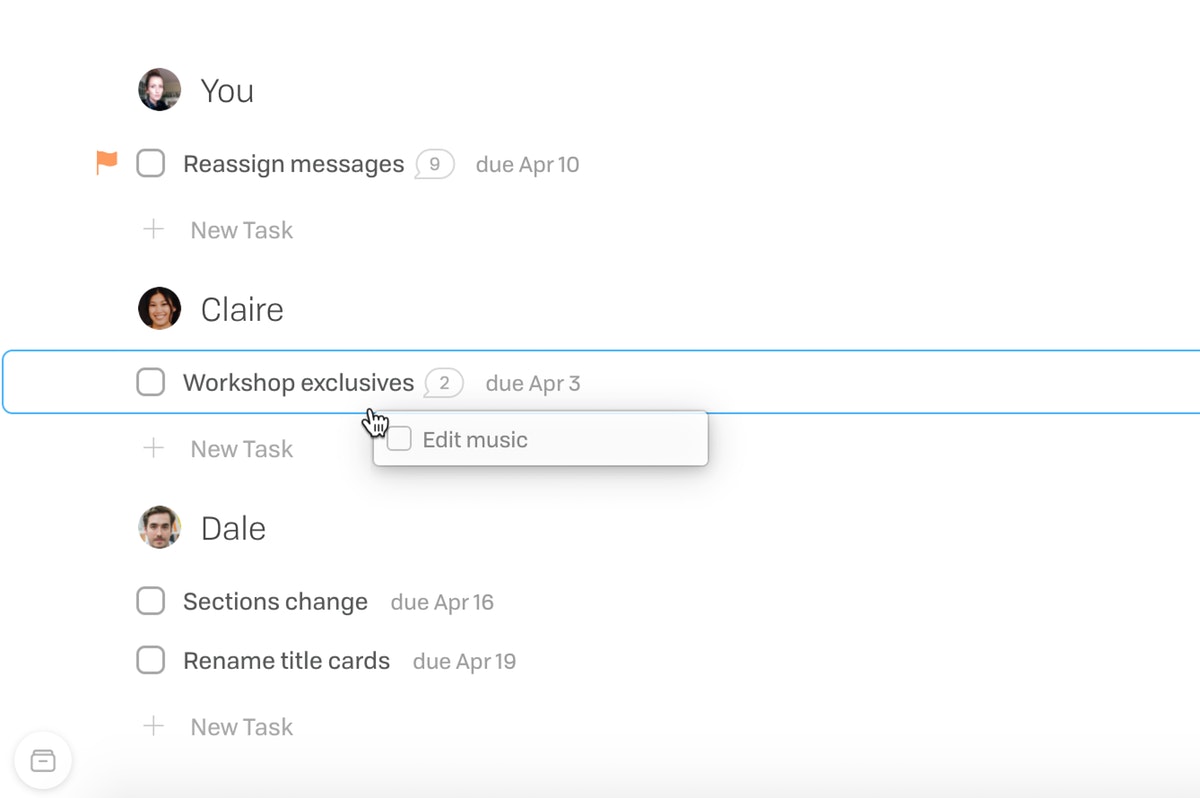 To quickly reassign tasks to another user, for example, select "List, by owner" in the sort dropdown at the top of the project, then drag and drop the task to another user's section in the project. Moving a task to another project, start date, or due date is very similar. Just select "List, by project", "by Due Date" or "by Start Date" and then drag your task to the new project section. The edit will be reflected in the task activity immediately.
You can also move tasks between projects by dragging and dropping the task over the project name in the sidebar.