Exporting your account data is a useful way to keep a hardcopy of your projects and tasks and to share with non Flow users on your team.
---
If you want to export a copy of your account data for backup or archival purposes, you can do so from your Account Preferences. Click the organization icon in the top left, then click your email address in the dropdown. At the very bottom of the page, click "Export my data" to open the export dialog.

From here you can select which team to export and click "Start Export" to begin. You will see a list of all your previous exports below, as well as any that are still pending. Data exports can take a while to send to you, depending on the amount of data in the team, but don't worry — you can close this page and use Flow normally while you wait. We'll send you an email to let you know when the export is complete. You can also download the export from the export window once it has finished.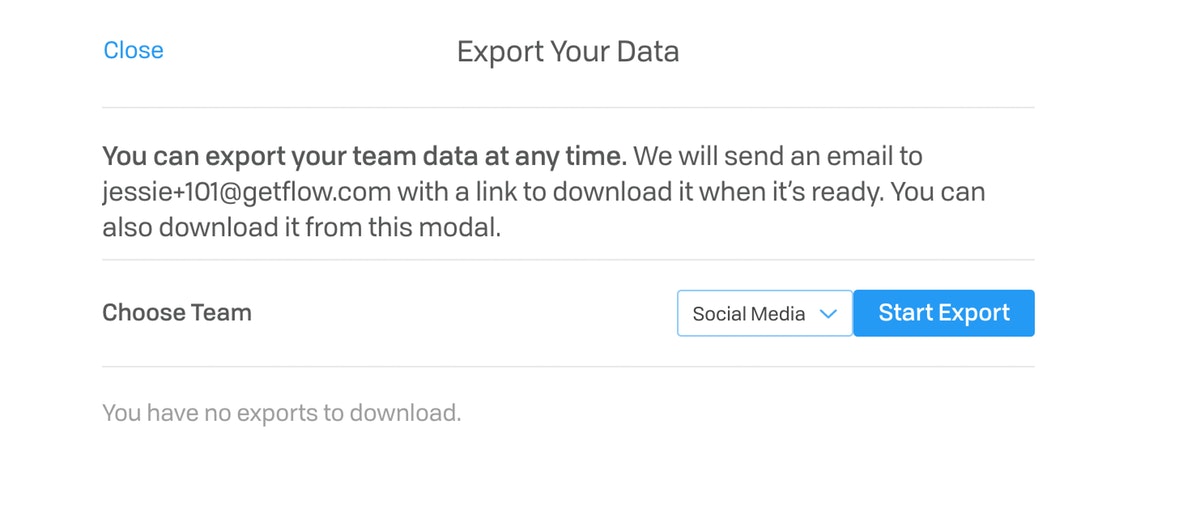 Your data is exported as HTML so that you can open and browse it like you would in Flow. Learn how to export only specific projects, and not all of your data, here.