View all tasks from a birds-eye perspective and ease the complexity of tracking each project by organizing tasks into clear, customizable sections.
---

Column view allows you to see tasks from a birds-eye perspective in every project. This view also eases the complex chore of tracking the status of each project by making it easy for your organization to categorize tasks into clear, customizable sections.
To switch from the list view to columns, click the 'Column View' icon next to the Sort By in the project view.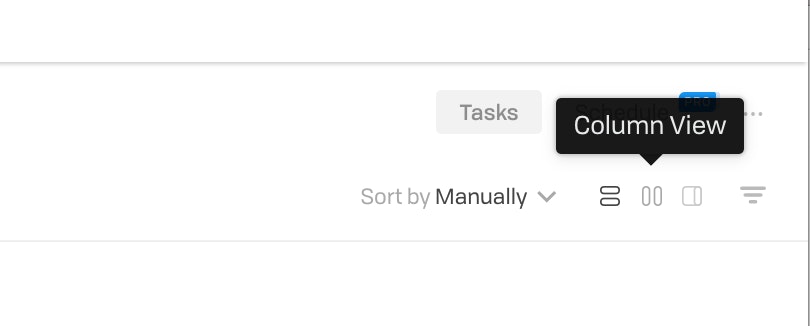 Once in the new view, you can start creating sections to organize your tasks in. To do so, either click the "Create a section" link or just drag and drop a task over the link to start.

Then name your section. We recommend starting with sections that describe the stages that tasks in your project go through, like Planning, Ready to Begin, In Progress, and In Review. You can also use sections to represent milestones, deadlines—anything that suits your workflow. You can add more sections at any time, as well as rename and reorder the sections you've already created using drag and drop. Any tasks that you don't file in a section will remain under the "No Section" heading. You can drag and drop them into a new section whenever you're ready.
When a task is dragged into a new section, the change will be captured in the task activity, so you can easily keep track of your task's progress.

Once saved, the sections will show up both as columns and as headers when you choose to "Sort Manually" in project view.
You can create new sections by hovering your mouse between sections in the project view; a "New section" link will appear and you can add the new section name inline.

You can easily add tasks directly to a project and section during task creation in the task pane. Start typing the project name in the "Project" field and any sections in that project will append the project name in the "suggested" results. Select the project and section the task should appear in and continue to create the task as usual.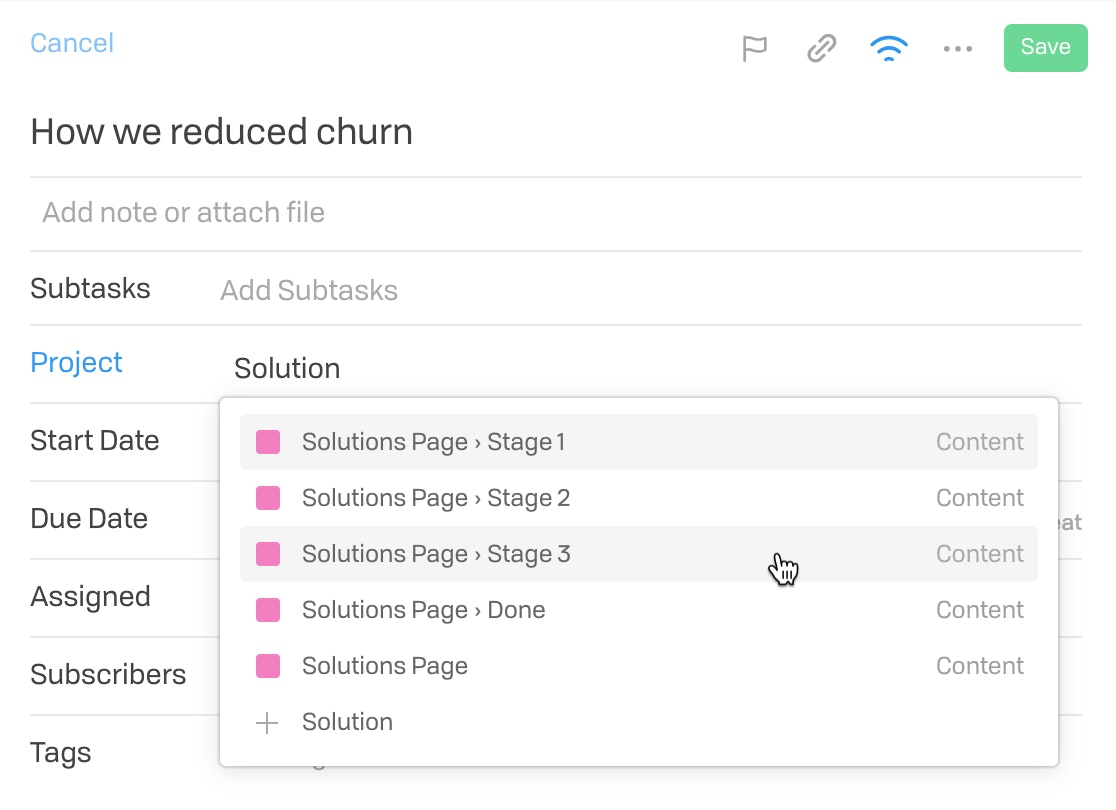 If there is a particular section that you want all tasks created in the project to start in, click the v next to the section name and select "Make Default" from the popover.
You also have the option to create default sections when
creating a new project
. This will set up
To Do
,
In Progress
,
Needs Review
and
Done
sections in your project.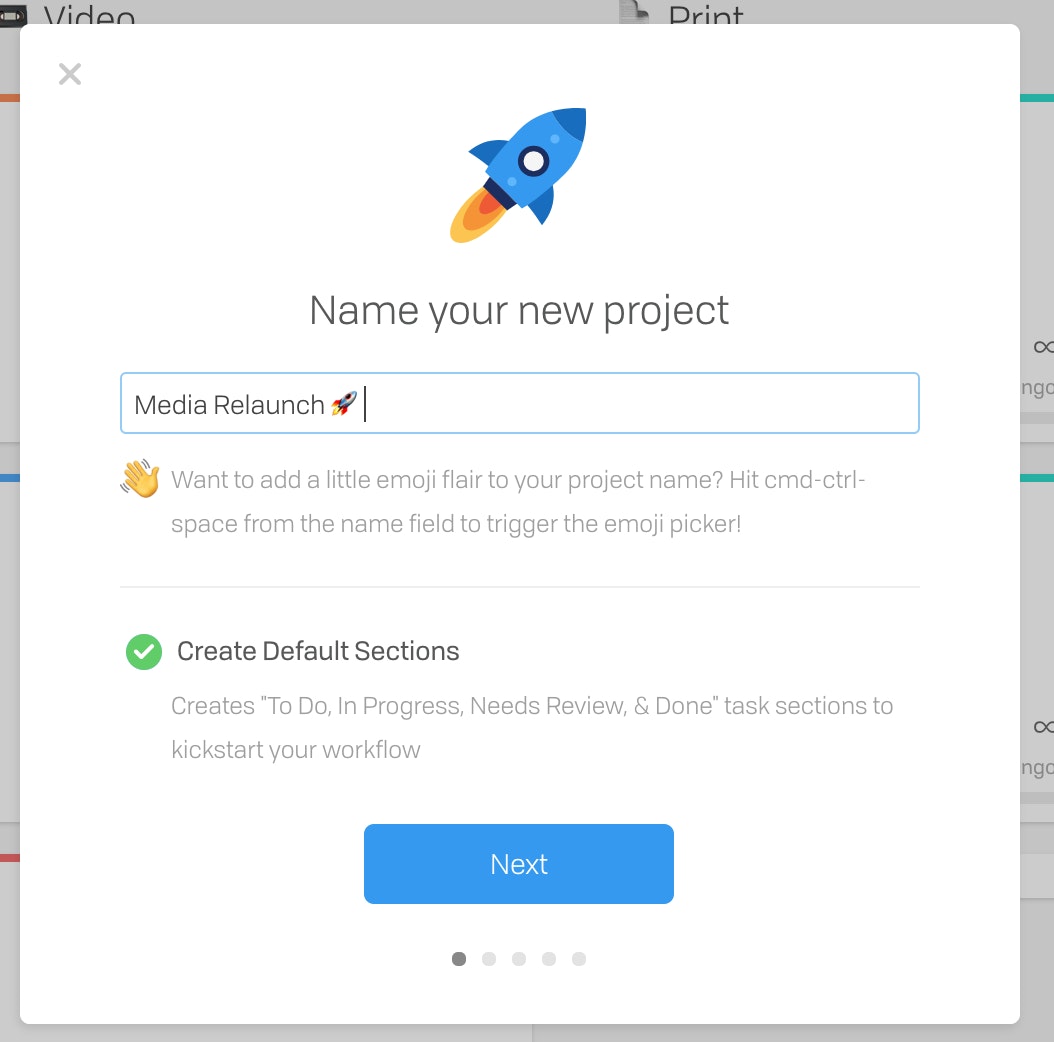 If
manual task clearing
is enabled in your team any tasks that are checked off in that project will be automatically moved to the Done section so you can clearly see what tasks are actively being worked on and which ones you've finished. You can also appoint an existing section in a project as the Done section so that completed tasks are sorted under the section of your choice (also a good option if you don't need the other default sections); you can read more about the Done section and setting it up
here
.