Add users to your team and start collaborating on projects and tasks.
---
Unlocked teams can be joined by all organization Owners and General members. Locked teams, on the other hand, require invites for General and Limited organization members.
To add new members to the team, click your Organization icon in the top left, and select 'People and Teams', then swap to the 'Teams' tab by clicking on it.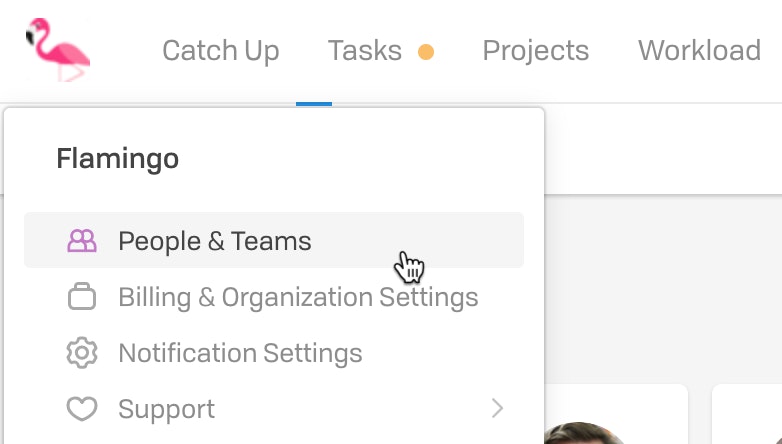 On the teams page, click the ... beside your team name, and select "Invite Members" from the dropdown. You can also add new members to teams on the People page by clicking their avatar, and at the bottom of the user pane that opens, selecting "Add [name] to another team."
Tip - You can also invite new members by clicking "Invite people" at the bottom of the sidebar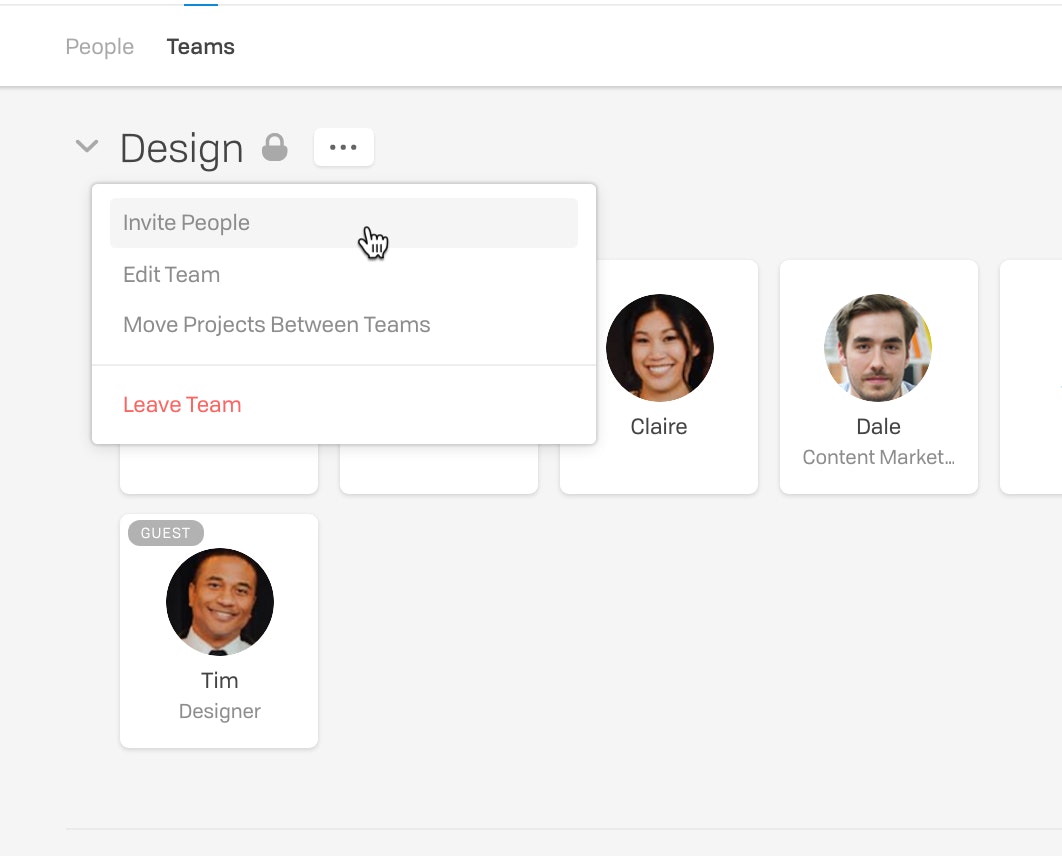 When the Invite Members dialog opens you can type the name (if they belong to your Flow team) or email address of anyone you want to invite to the team. Click the suggested result or + in the drop-down to add. You can add multiple team members at once.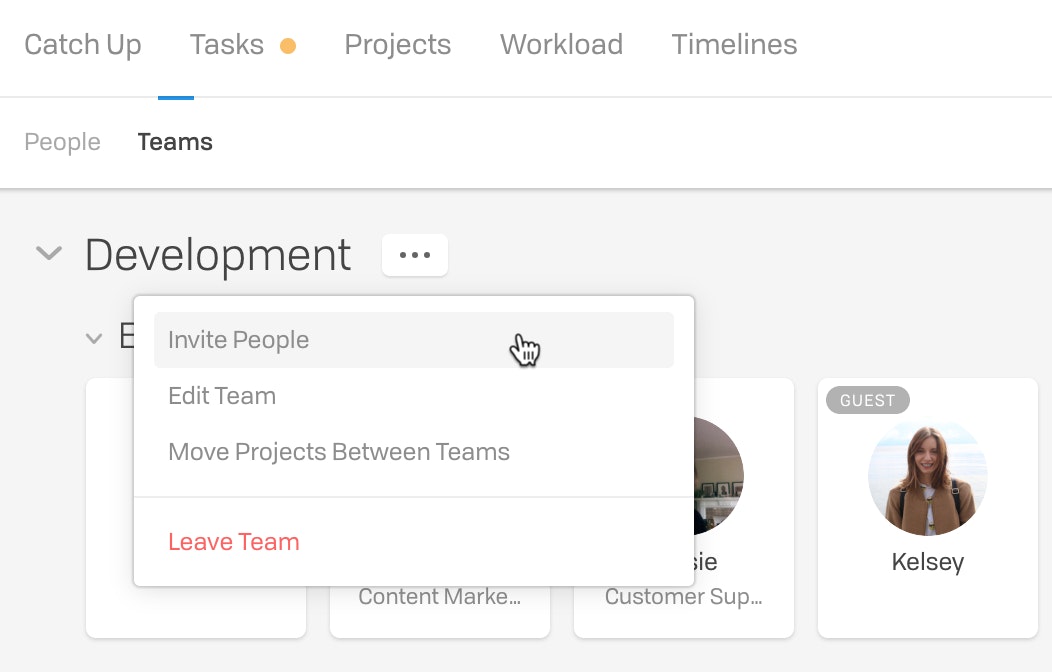 To be a member of the team, the invitees must also be added to your Flow organization. If you're inviting someone who doesn't yet belong to your Flow organization you'll be asked if you want to "Limit their role" or leave them as a General organization member once they're added. Having a Limited role means that they will need to be specifically invited to each team and project. General organization members have access to all unlocked teams by default, but still need to be invited to locked teams. You can also promote them to an
Owner role
on the People page.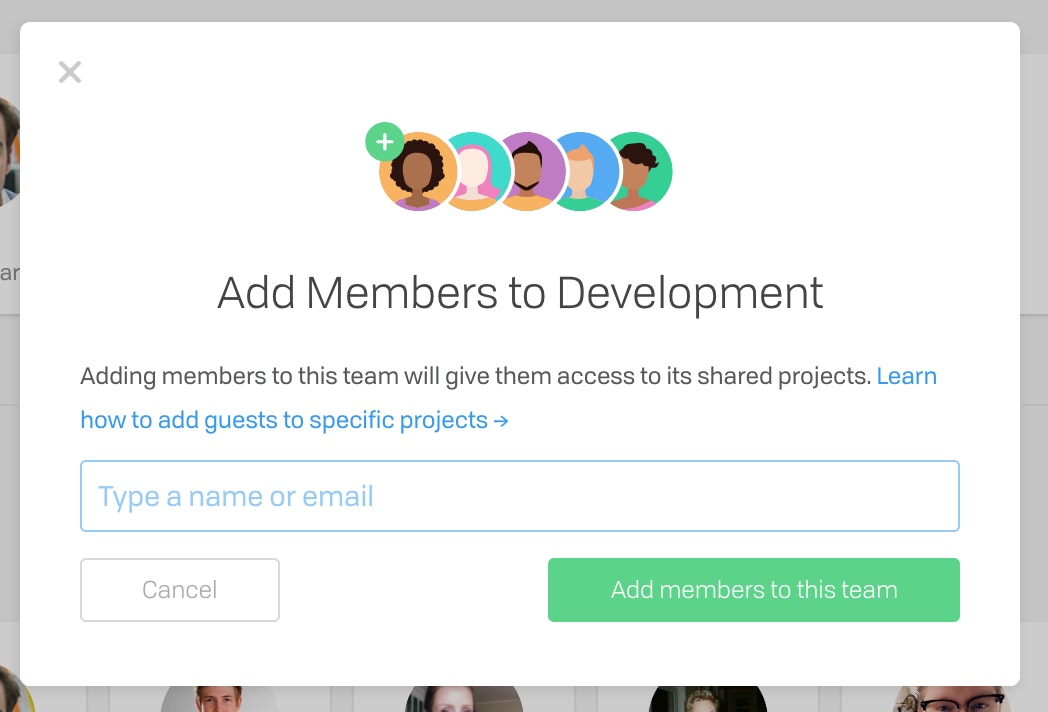 There are two team specific roles, outside of Organization owners, that your invitees will be assigned: Member or Guest. Here's a breakdown of those roles.
Members have access to all shared projects in unlocked teams by default. Inviting a General organization member to a project in an unlocked team will add them as a Member. Can invite new members to teams/projects.
Guests can only access teams/projects that they are specifically invited to. They cannot create or change projects. Inviting a General or Limited organization member to a project in a locked team will assign them a Guest role.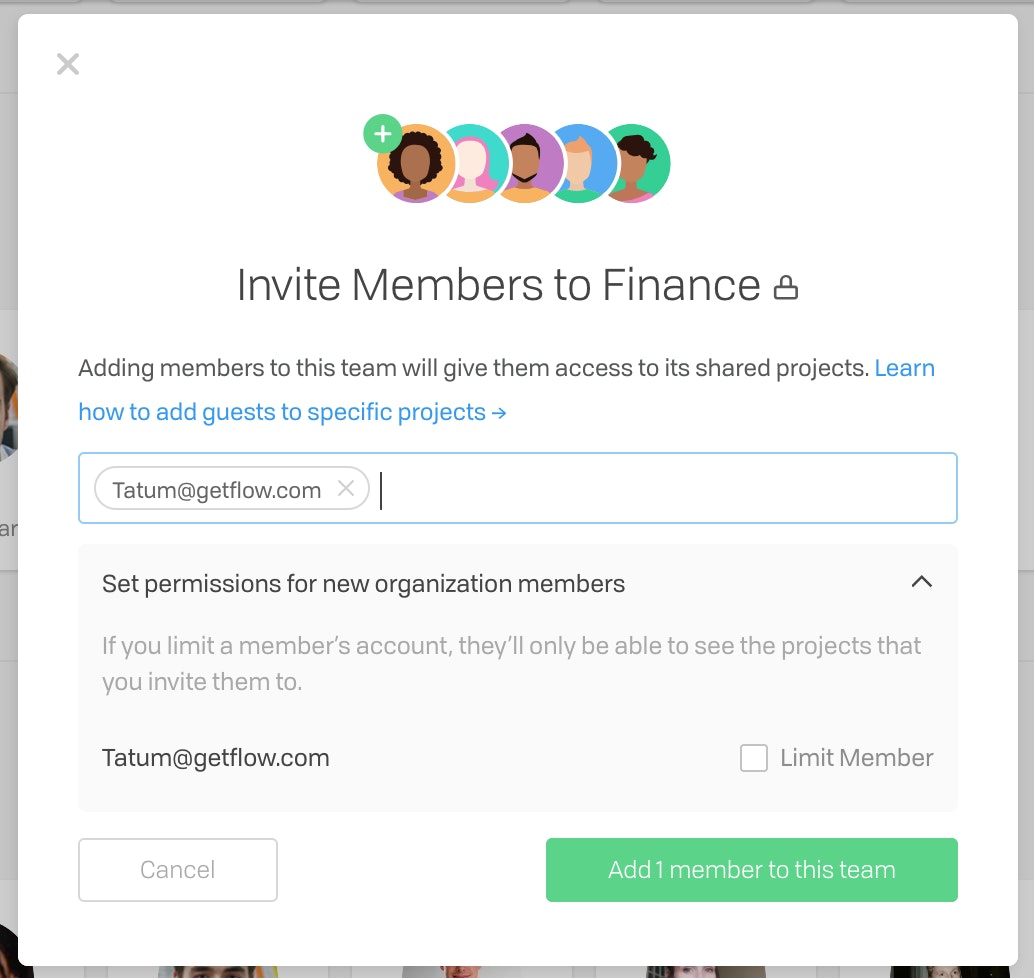 Once you're finished, click "Add members to this team."