Catch Up is the hub of your team and is the place to go to review any new activity on your tasks.
---
The Catch Up view is the hub of your team. It shows you all of your most recent task and project activities across an entire team . For this reason, it's the perfect landing page when you log in for the day and want to bring yourself up to speed. You can also view it any time throughout the day by clicking "Catch Up" at the top of Flow.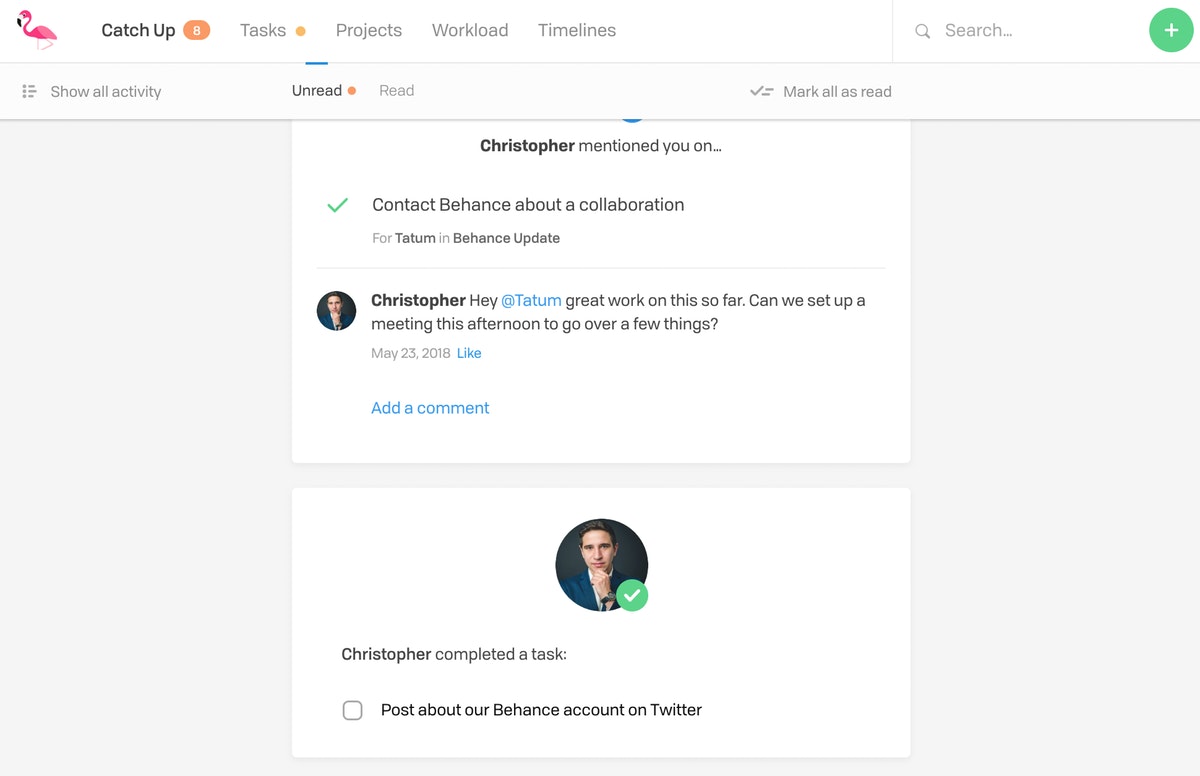 You can choose between two feeds: "Unread" and "Read." Catch Up shows you the activities you've missed while you were away from Flow. You can clear activities when you're done by clicking the check mark in the upper right corner of each card, or you can click "Mark all read" at the top of the feed to clear them all at once. "Catch Up" activities will also clear when you've marked the notification for them as read in "Catch Up" popover, which you can view by covering over "Catch Up" in the menu bar.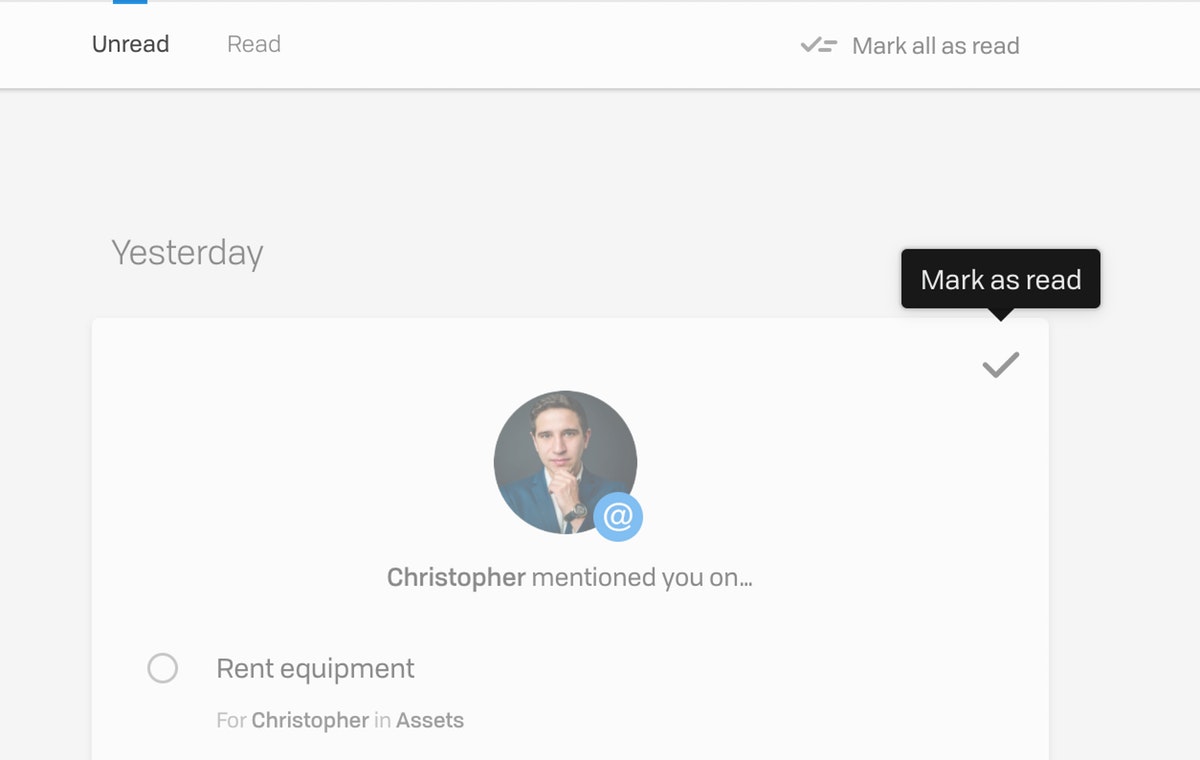 Once you've marked all activities as reviewed, you'll get a heads up on any tasks that you have due, are overdue or that are coming up on the horizon.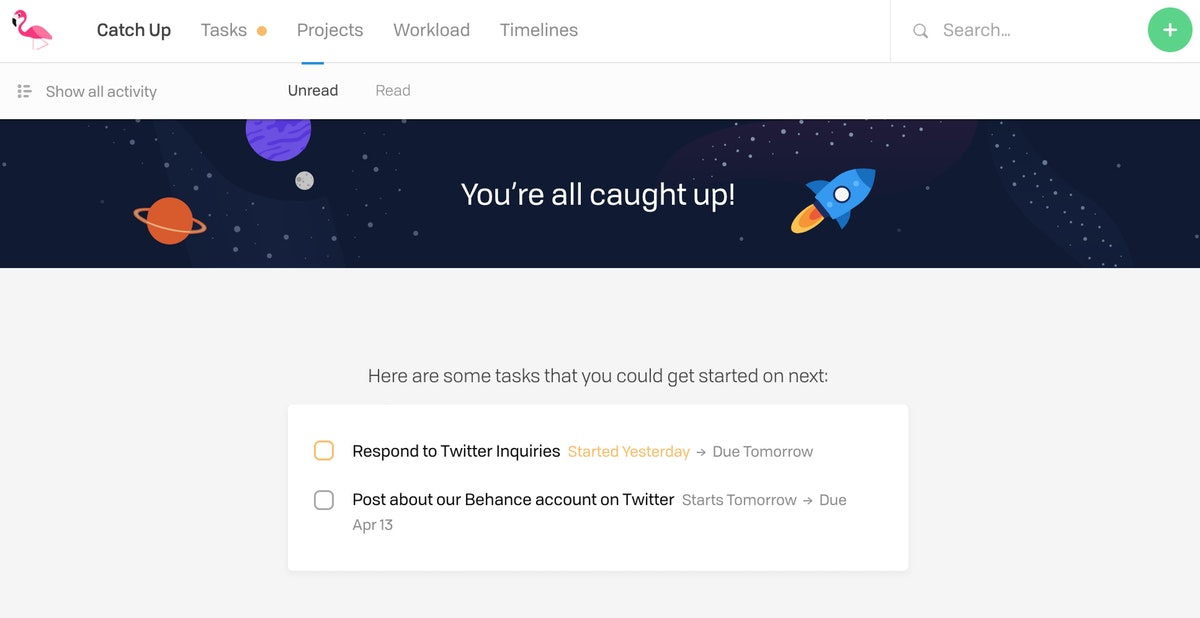 If you've missed an activity in "Catch Up" or just need to refer to it again, you can click "Read". This is a feed of all those activities you've previously seen in "Catch Up" and it is accessible at any time.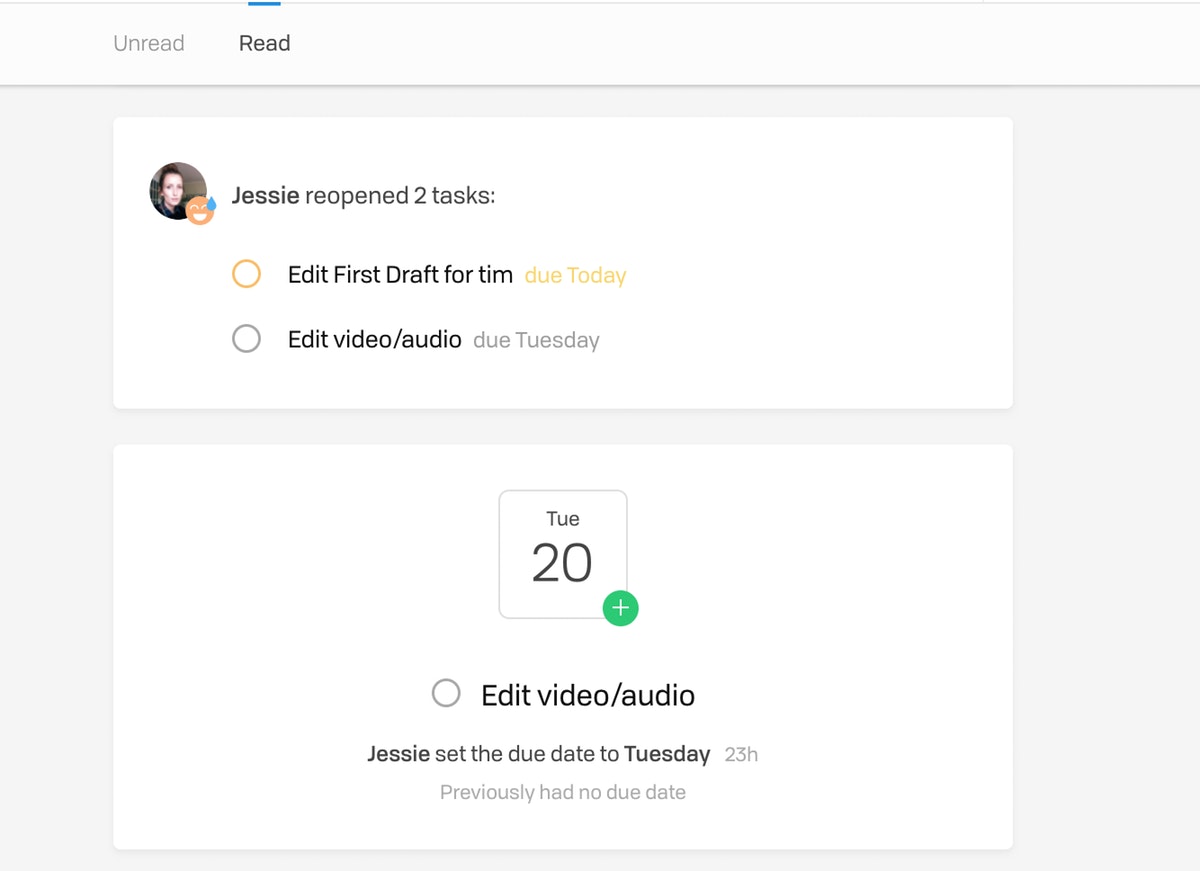 You can also post, edit and Like comments, attach files, and complete tasks inline on both the "Catch Up" and "Review" feeds all without opening the task pane.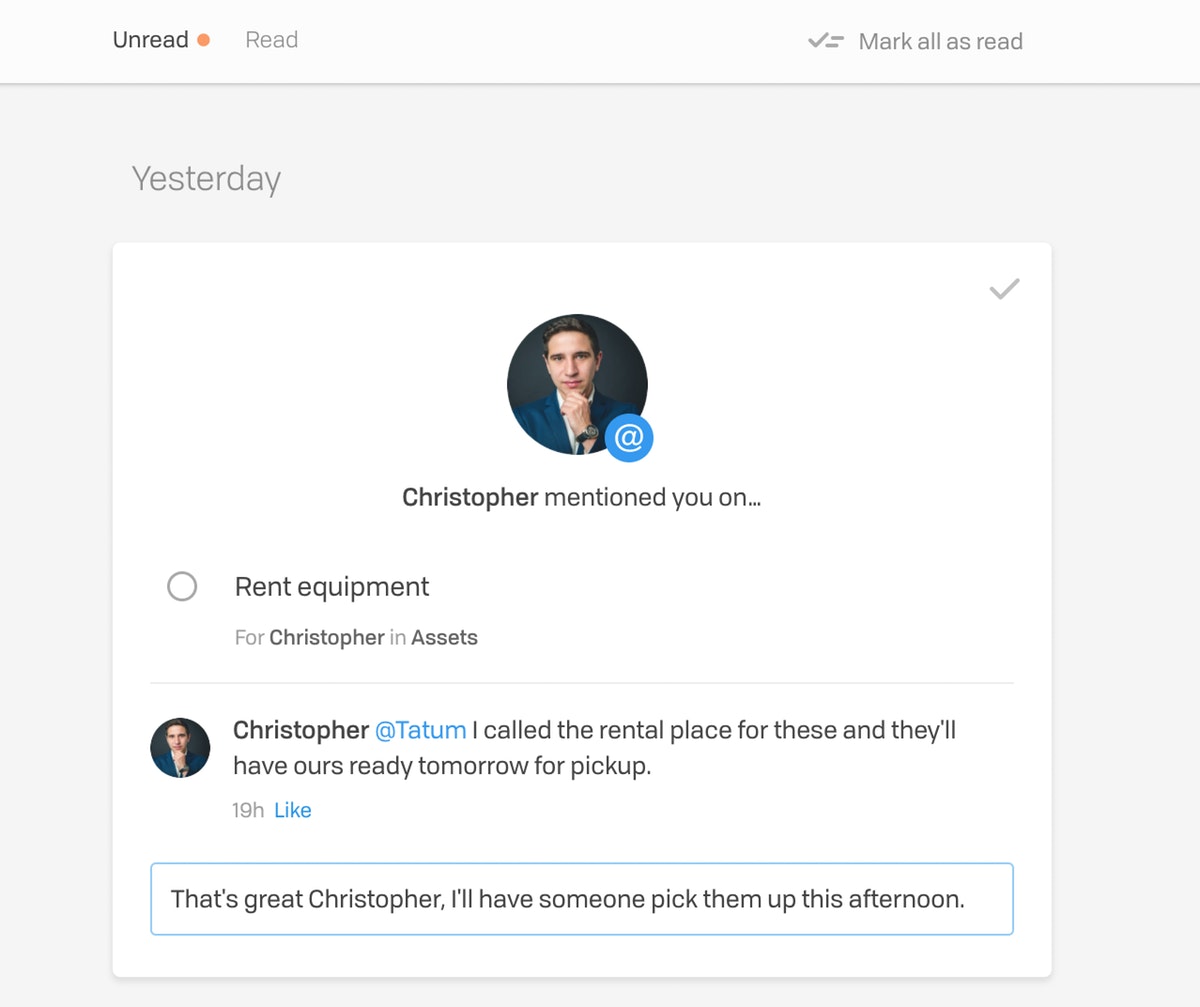 If you want to see all activity across your teams for tasks and projects your teammates are working on, just click on "Show All Activity" in the top right.