Duplicate a single task and its important details with just a click when you need a copy of a task for multiple projects, or when you need to complete it multiple times.
---
Quickly replicate one-off tasks and all of their details by using Flow's task duplication feature. Simply hover over the task name in the project and the duplication icon will appear.

Click the two-square icon and all of the task details, including the due date, assignee, subscribers, subtasks and task note, will be carried over to the new task. The task activity section of your task will reflect the duplication so you can easily refer back to the original task if needed. And if you need to change any of the details on the new task, like due date or assignee, just click the task name and then click the "Edit" button on the top right side of the task pane.

In the column view and other views, simply open the task you'd like to duplicate and hit Shift-D on your keyboard.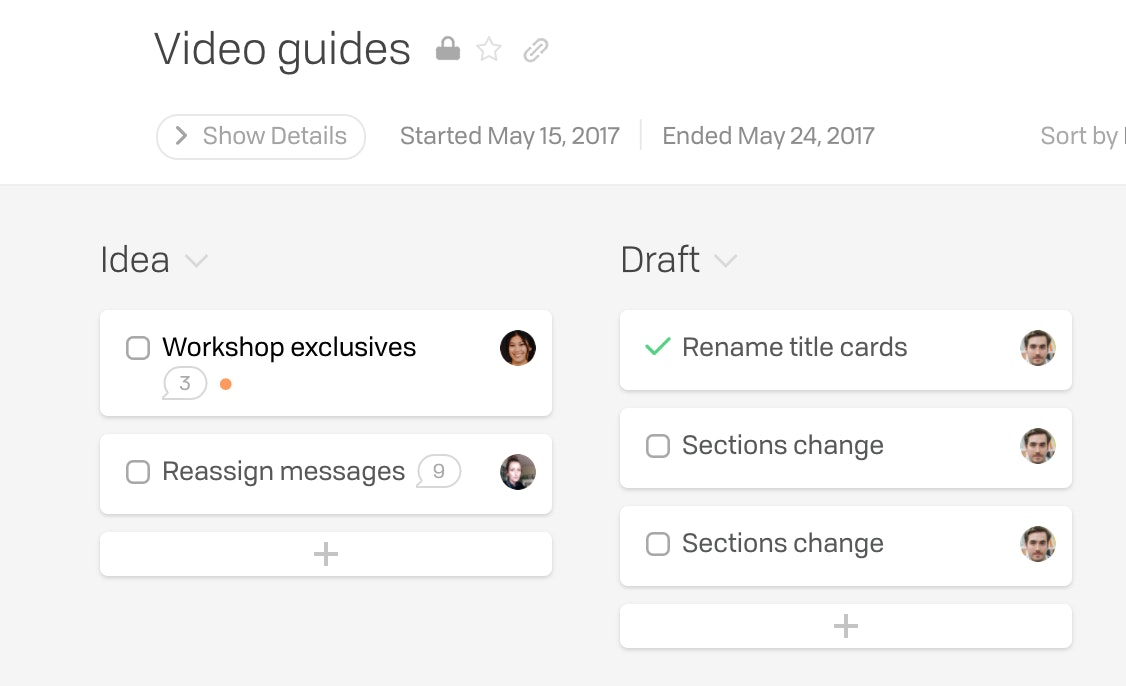 If you'd like your tasks to be duplicated on a regular basis or on specific days, check out repeating tasks. To duplicate an entire project, our duplicating projects feature has got you covered.