When you no longer need to use an organization and want to clear it and any data created in it, you can quickly disable it in your Organization Settings.
Disabling an Organization will NOT cancel your subscription. For the Flow Support article on cancelling your subscription, please click here.
---
There are many reasons why you may want to remove an organization from your account. Maybe you thought you needed two organizations during the trial and find that you're actually happier working in one. Or maybe your team is moving away from Flow and wants to clear out the data that you created in your teams and projects during that time. Either way, you can quickly disable an organization so that it no longer appears in your Flow account.
To start the process, open your Organization settings by clicking the organization logo in the top left corner of the app and selecting "Billing and Organization Settings" in the dropdown. Please note that only Admins can access these settings and, therefore, disable organizations.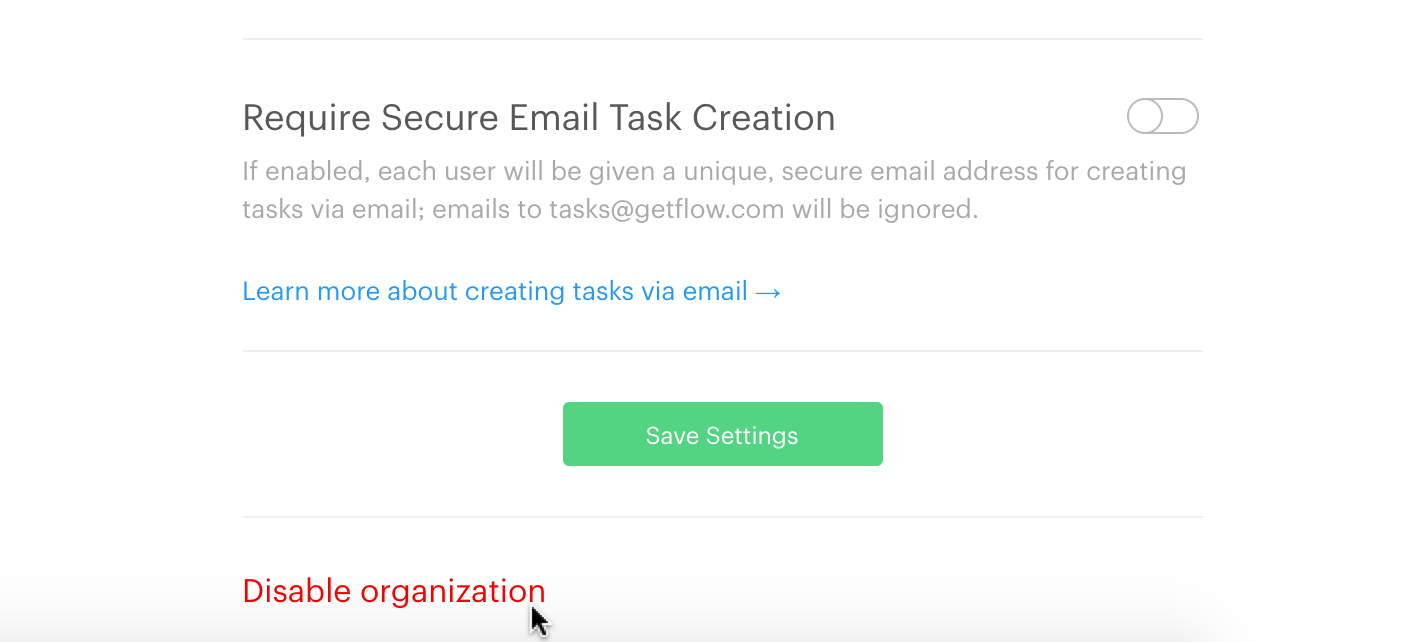 Scroll to the bottom of the Organization Details tab and you will see the Disable organization link below the "Save Settings" button at the bottom of the page.
Once clicked, a confirmation window will open and remind you that once you disable an organization it and any associated tasks, projects and teams will no longer be accessible to anyone, including account admins. If that sounds good, click the red "Disable" button. If you have an active subscription associated with your organization when you disable it, the subscription will not be cancelled at the same time. To learn how to cancel the subscription as well, head here. There's a 7-day queue period during which your account will remain active; after that your data will no longer be accessible. This is put in place to ensure no account or data is removed accidentally. If you do need to undo this within that period, just email our support team.
Please note that you cannot disable an organization during an active trial or a trial that has been expired for fewer than 7 days. If you want to disable the account during this time you can email our support team.