Concentrate on what you need to get done by going into Focus Mode and temporarily muting your notifications.
---
There are a ton of ways to communicate and collaborate Flow, but sometimes you need some peace and quiet to finish off a project or complete a task. The Focus Ferret is here to help! Focus Mode turns off notifications temporarily and lets your co-workers know when you'll be available again.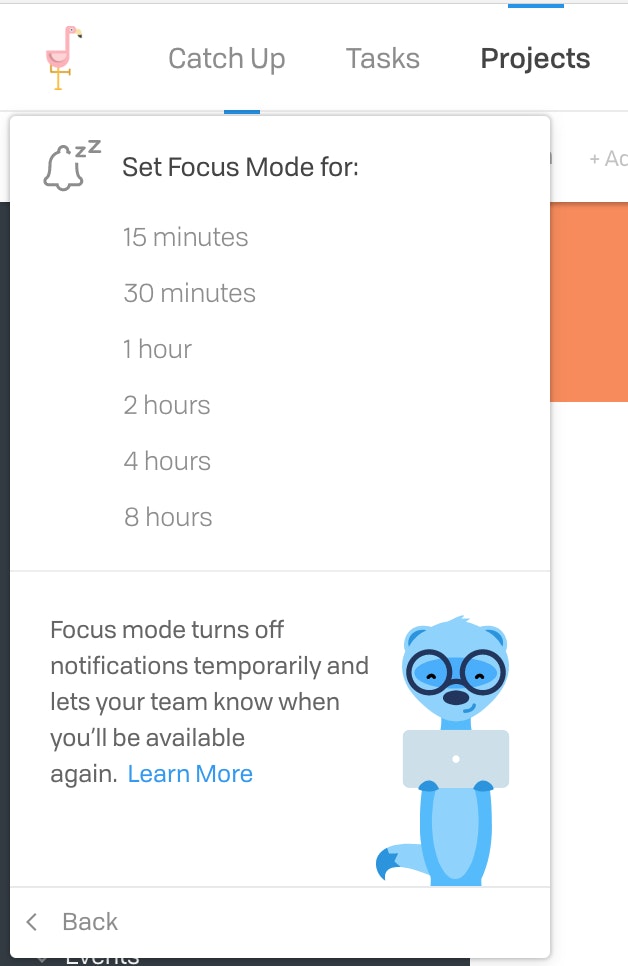 Simply click your organization icon in the top left, then select Focus Mode. In the dropdown, select the length of time you need to focus and you'll see a timer show up in the nav bar. The icon will display how much time you have left in Focus Mode and you can extend it by 15 minutes or 1 hour increments by clicking the '+15m' or '+1h,' respectively.