Keeping your billing information up to date is an important housekeeping task that we recommend reviewing at least once a year; that could mean updating an expiring card, changing your company billing address, or adding a new billing contact.
---
In Flow, only Organization Admins are able to update their organization billing information; members and guests don't have access. To edit your billing information, click the logo in the top left corner and select Billing and Organization Settings from the dropdown.
If you're using the Mac App Store version of the Flow app, you'll have to go to manage.getflow.com in a browser to make changes to your billing information or subscription.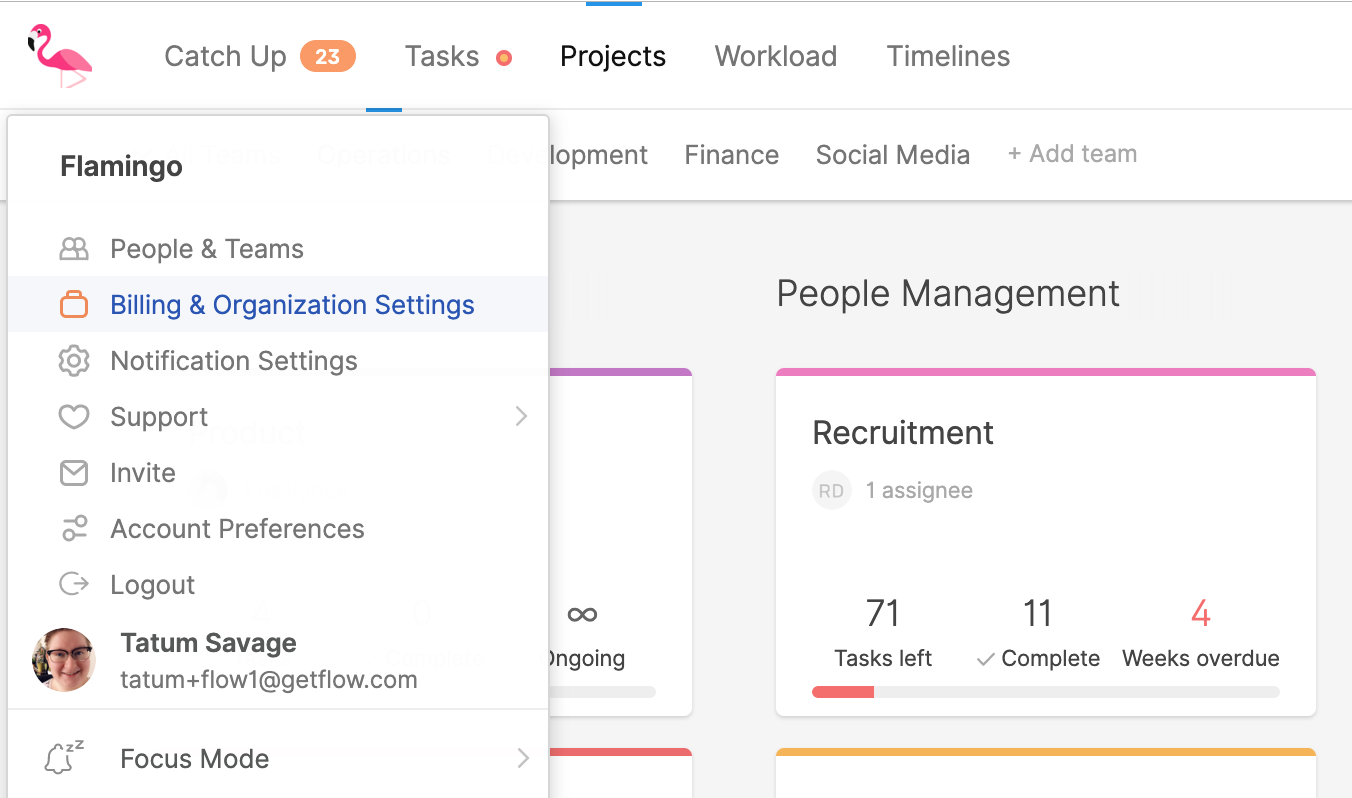 On the Organization Settings page, you'll be able to change the Company Name and Tax Number that will appear on your invoices. You can also update your billing email address. This can be anyone in your organization, even if they aren't an admin. For example your accountant might be a good choice as the billing contact, since this is the email address that renewal notices will be sent to when you're on an annual plan.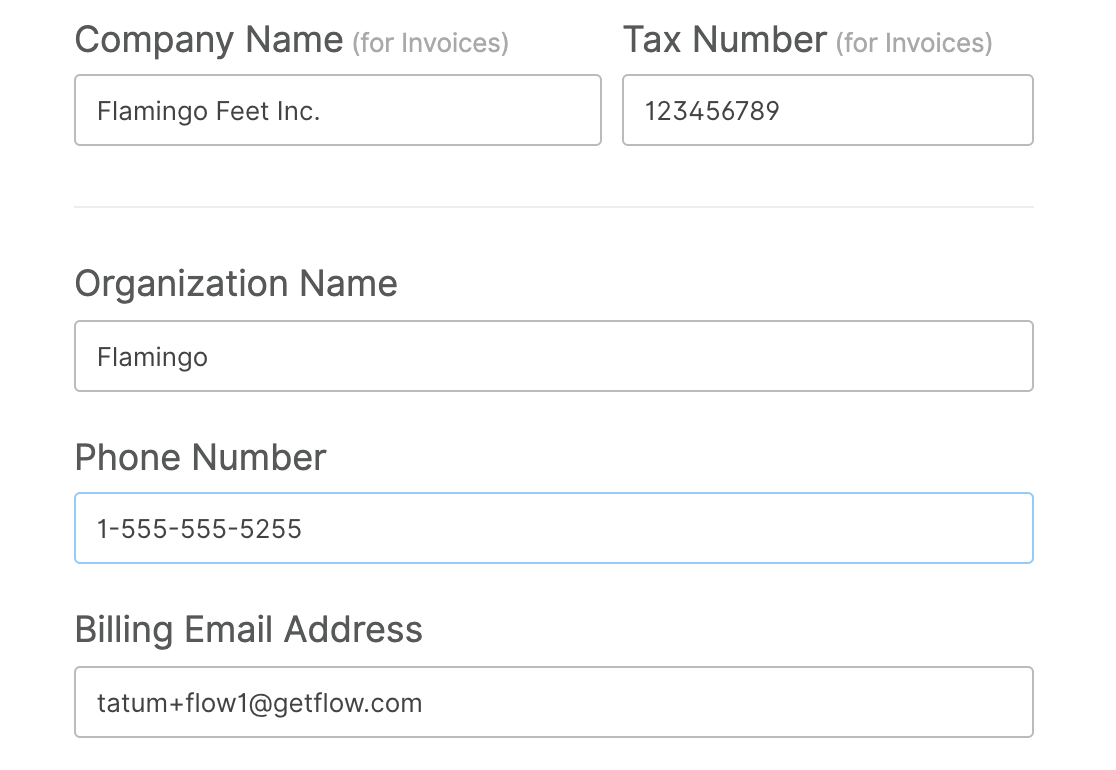 To update your credit card information or billing address, click Manage Subscription and then update credit card. Here you'll be able to change your current card on file, as well as your current billing address.

Please note that our help team is only able to communicate with an organization admin when it comes to subscription cancellation, or billing information. If you have any billing questions make sure to have one of them reach out!