Stay productive even when you're on the move by capturing and scheduling tasks in the Flow for Android app.
---
The Flow for Android Tasks app gives you the ability to create and manage tasks right from your mobile device. You can download the app from Flow or in the Google Play store. To create a task in the task app, simply tap the green + icon on the bottom right of your screen to open the task pane.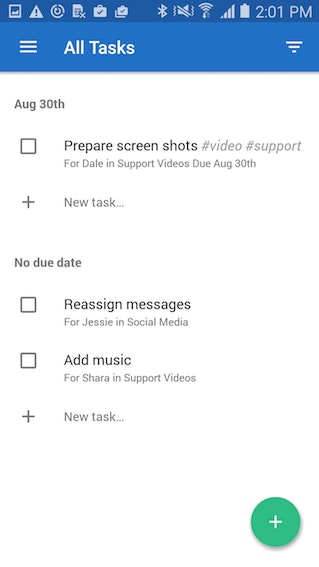 Once the task pane is open, enter a task name. You can add the task to a project or leave the project field blank to add it to your Private Tasks. You can also add a due date, assignee, subscribers, tags or subtasks and include a task note. Assigning the task to "Nobody" will leave the task unassigned. Once you're finished, tap the checkmark symbol in the top right to save.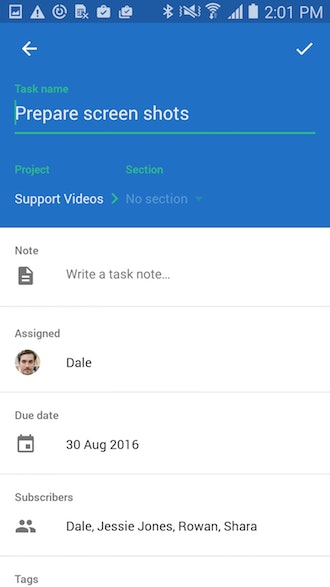 To edit existing tasks, simply select the task from your project and the tap the vertical three dots in the top right of the task pane. In the dropdown, tap "Edit."