Use the Team Filter on iOS to quickly find the tasks you need. It's currently available in the My Tasks, Flagged, Subscribed, Delegated, and Unassigned views.
---
To access the filter bar, tap the'…'icon in the top right and select Teams Filter from the menu.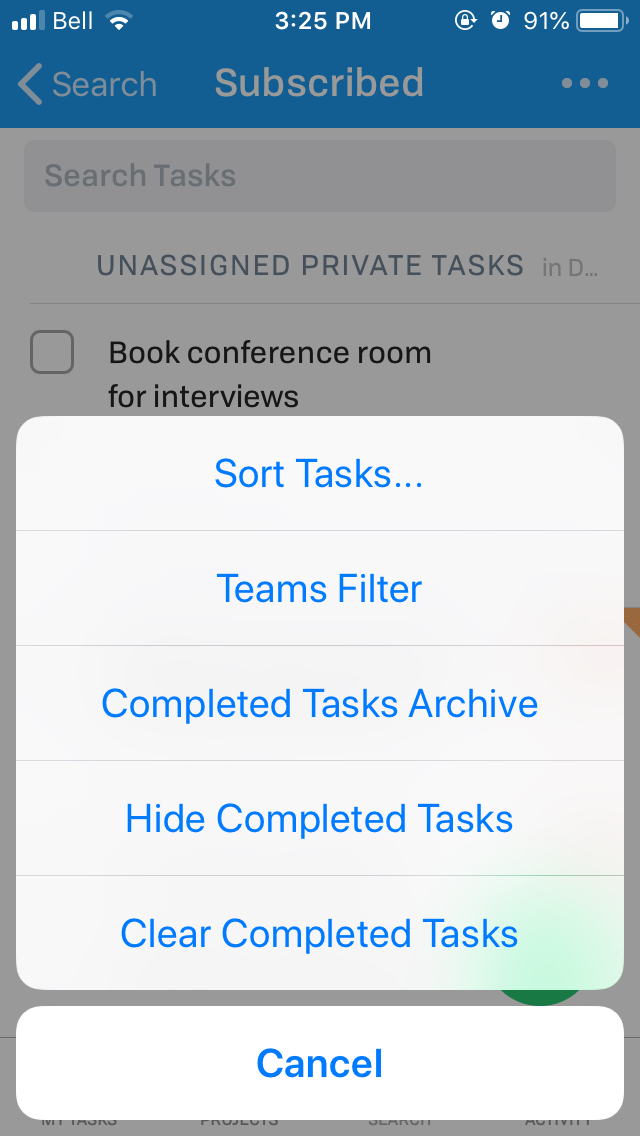 Here you'll be able to choose which team or teams you'd like to filter by.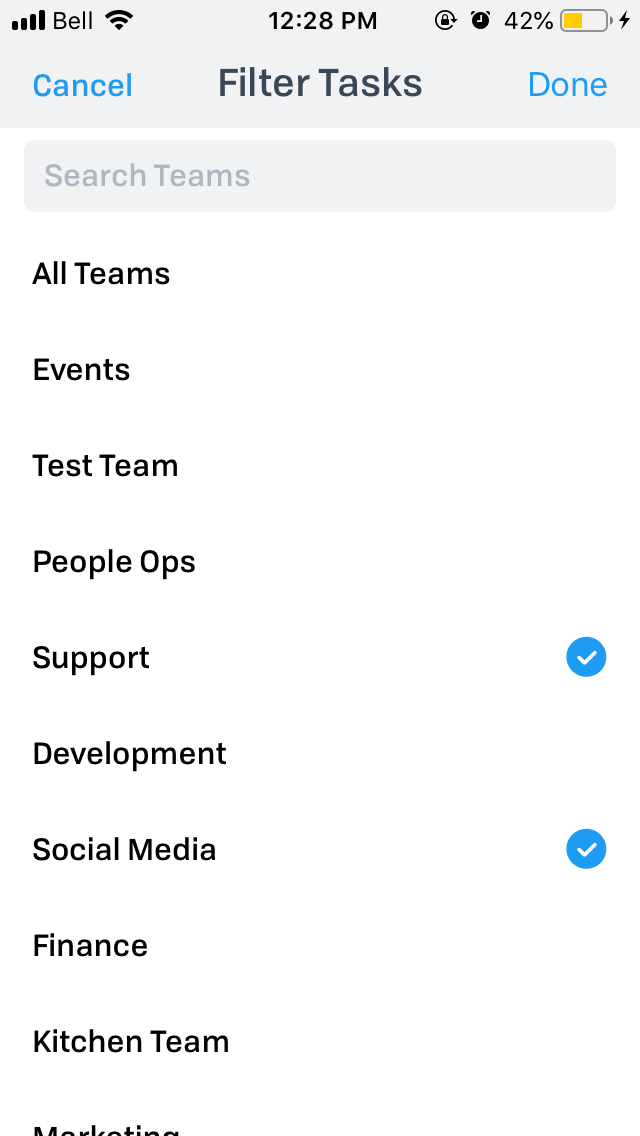 Once you've selected your teams, hit done in the top right. This will take you back to the now-filtered view of the page you were previously viewing. Enabling the filter will ensure that you only see tasks/projects from the selected team(s).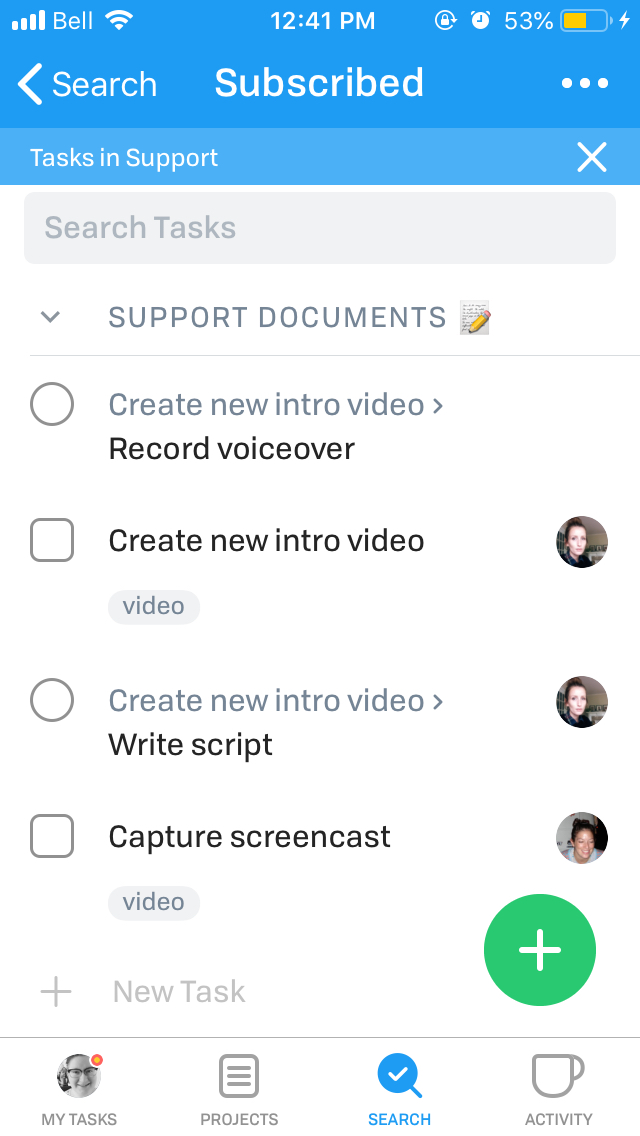 If you select a team and have no tasks that align with the view, you'll see a "You don't have any ____ tasks." For example, if you were in the Subscribed view and weren't subscribed to any tasks in the teams you're
filtering by, you'd see "You don't have any subscribed tasks."