Flow for Windows allows users to take Flow out of the browser and onto the desktop for easier access.
---

Flow for Windows is a great companion to the web version of Flow. It allows you to work in Flow directly from your desktop without ever needing to open a browser.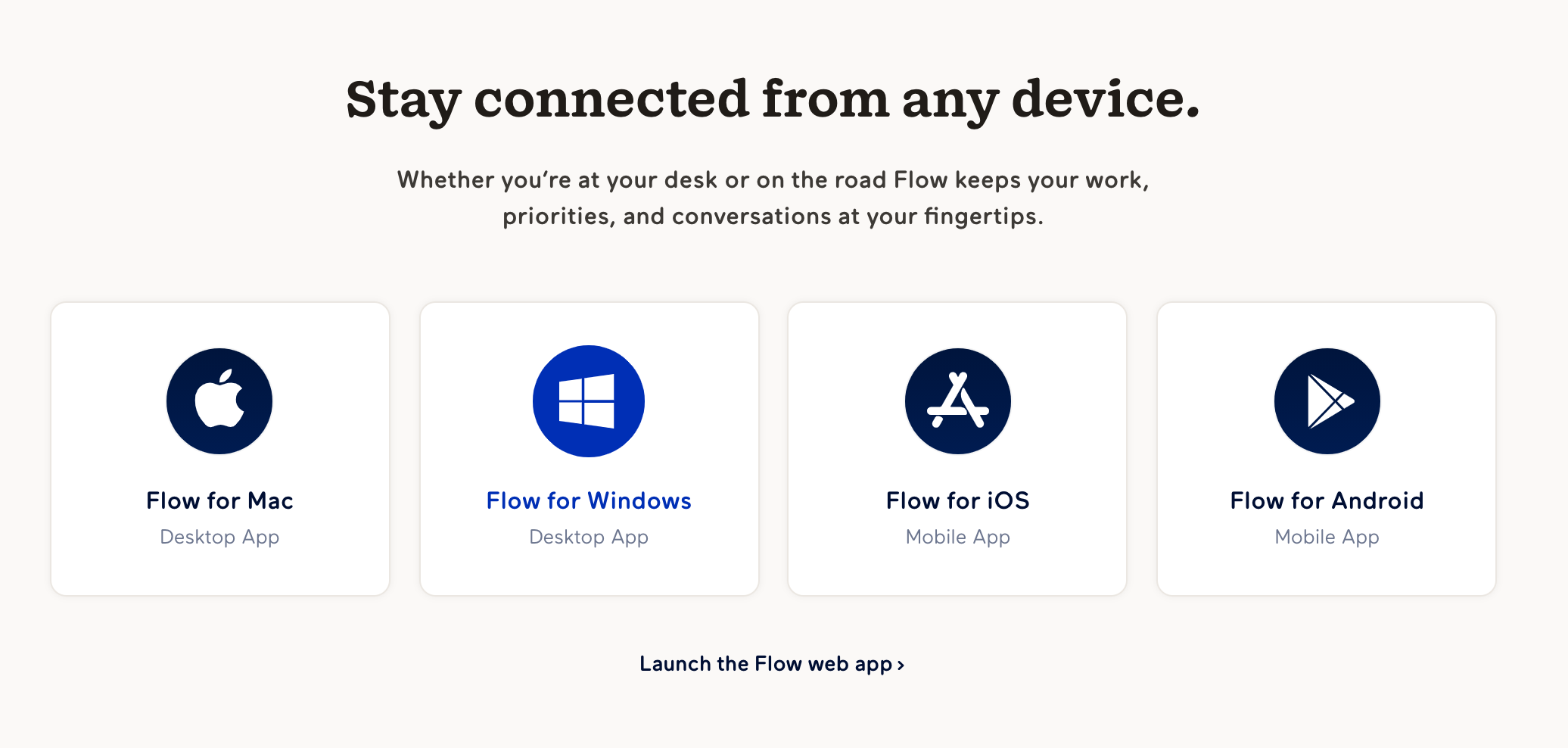 You can easily download it from the web app by clicking your avatar in the top left corner, selecting Flow from the bottom of the dropdown, then Download Apps. You can also access the apps page by clicking here.
Flow for Windows supports only Windows 7 and up.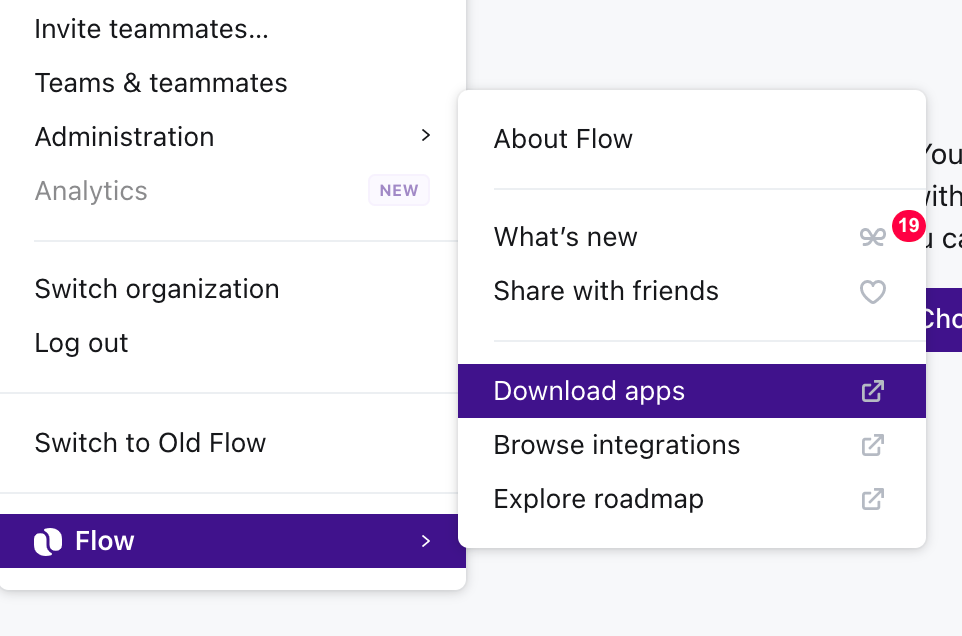 Once you've downloaded Flow for Windows, you can log in with your Flow account details and start working on your tasks again.