Assigning colours to projects can help your team quickly identify different types of projects, clarify what department a project belongs to, identify priority level and add a little extra something to an otherwise ordinary project.
---

To assign a colour to a project, you can head to the project dashboard by clicking "Projects" in the navigation bar.

You can add or change a colour at any point in the project view.  Click the Project you'd like to edit, then click the '…' icon in the top right, and select "Set/Change Project Colour" to open the colour selector
.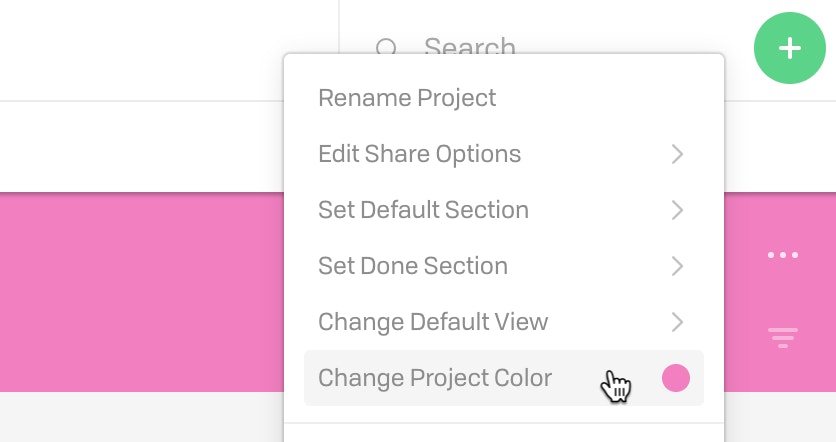 The same option is also available on the Project Timelines view. Just click the '…' next to the project name and the "Set/Change Project Colour" option will appear in the popover.
FYI: Project Timelines are available as part of our Plus & Pro plans. To learn more about what each of our plans include, check out our help doc here.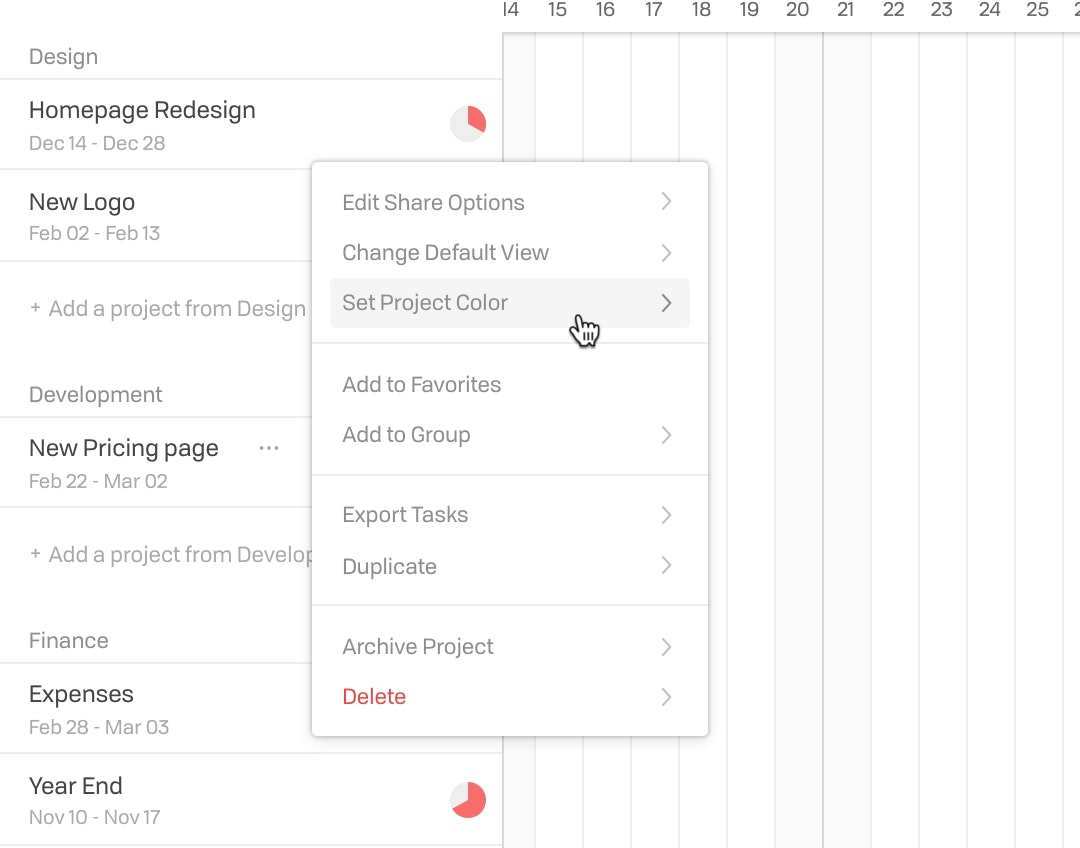 If you're using colour to categorize your projects and want to see only those projects with a particular colour assigned, you can use the colour option in the filter bar to do so. Just click the colour-wheel icon in the filter bar.