You can add admins to your team, own multiple teams, and upgrade or downgrade your plan at any time.
---
Editing your plan
To start making changes, open the preferences dropdown by clicking the organization logo in the top left, then select Billing and Organizations Settings. 
If you're using the Mac App Store version of the Flow app, you'll have to go to manage.getflow.com in a browser to make changes to your billing information or subscription.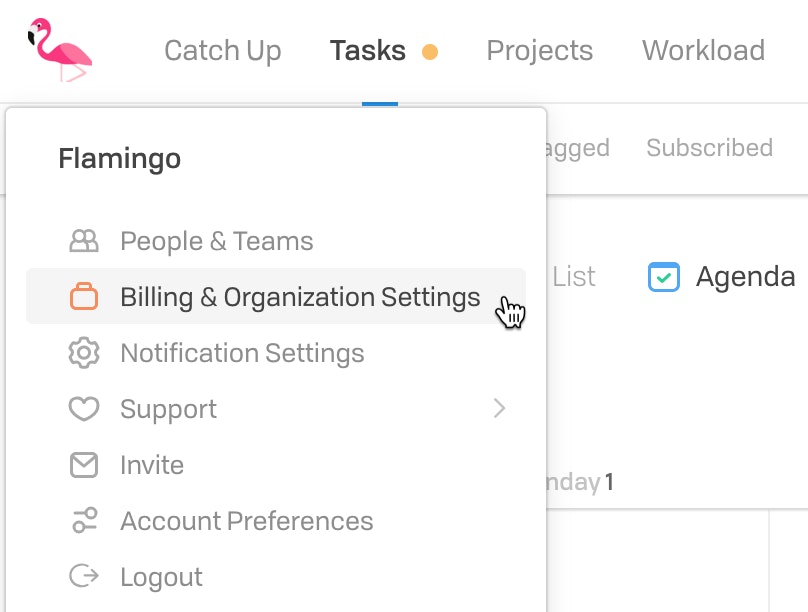 In Billing and Organization settings, click Manage Subscription, this will take you to your subscription page.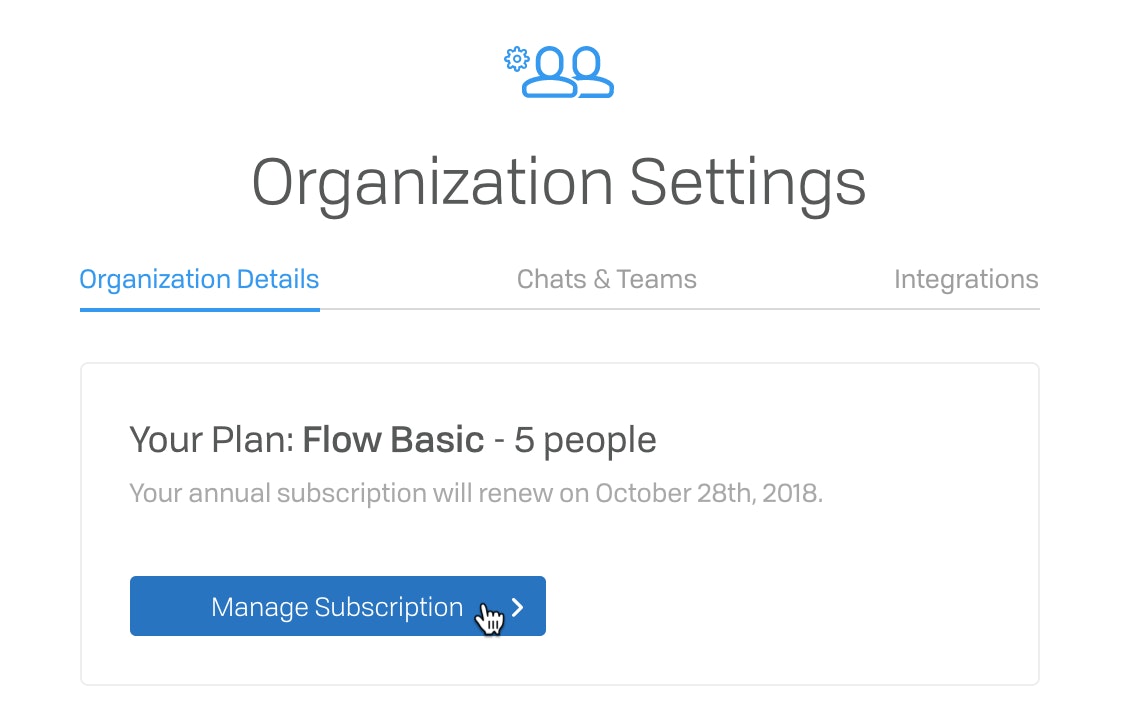 Here you can edit your billing info, view invoices, change your plan and add/remove plan seats. To change from from monthly to annual or vice versa simply select the option that is not high lighted in blue. To change between different plan types, select 'View All Plans' at the top. If everything looks good in the summary, hit "Confirm and Pay" at the bottom to activate your new plan.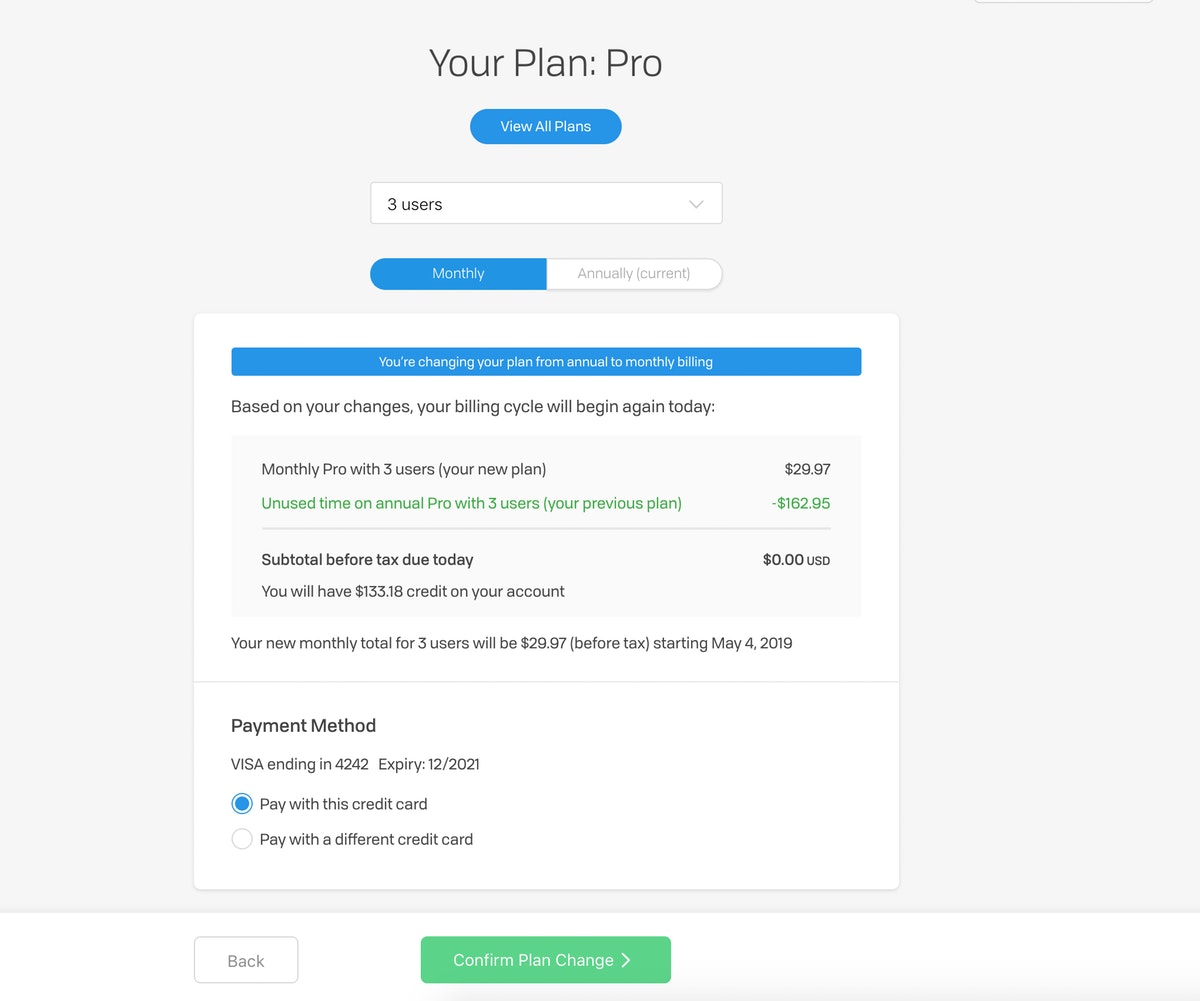 To stay on the same plan but increase or decrease the number of seats in it, simply open the dropdown menu and select the new seat count. It's important to note that you can only downgrade your plan size if you don't exceed that plan limit. For example, if you have five organization members, you won't be able to downgrade to the three user plan until the two other members are removed.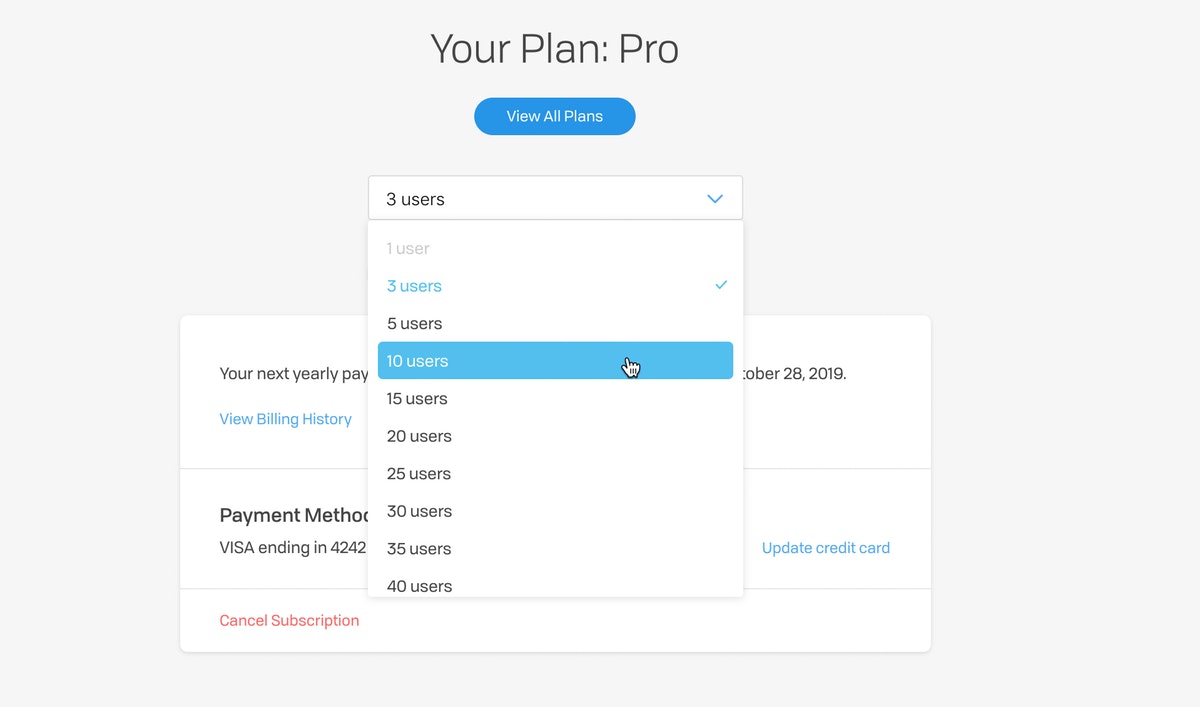 Once the new seat total is selected, you'll see a summary of the changes that will be taking effect.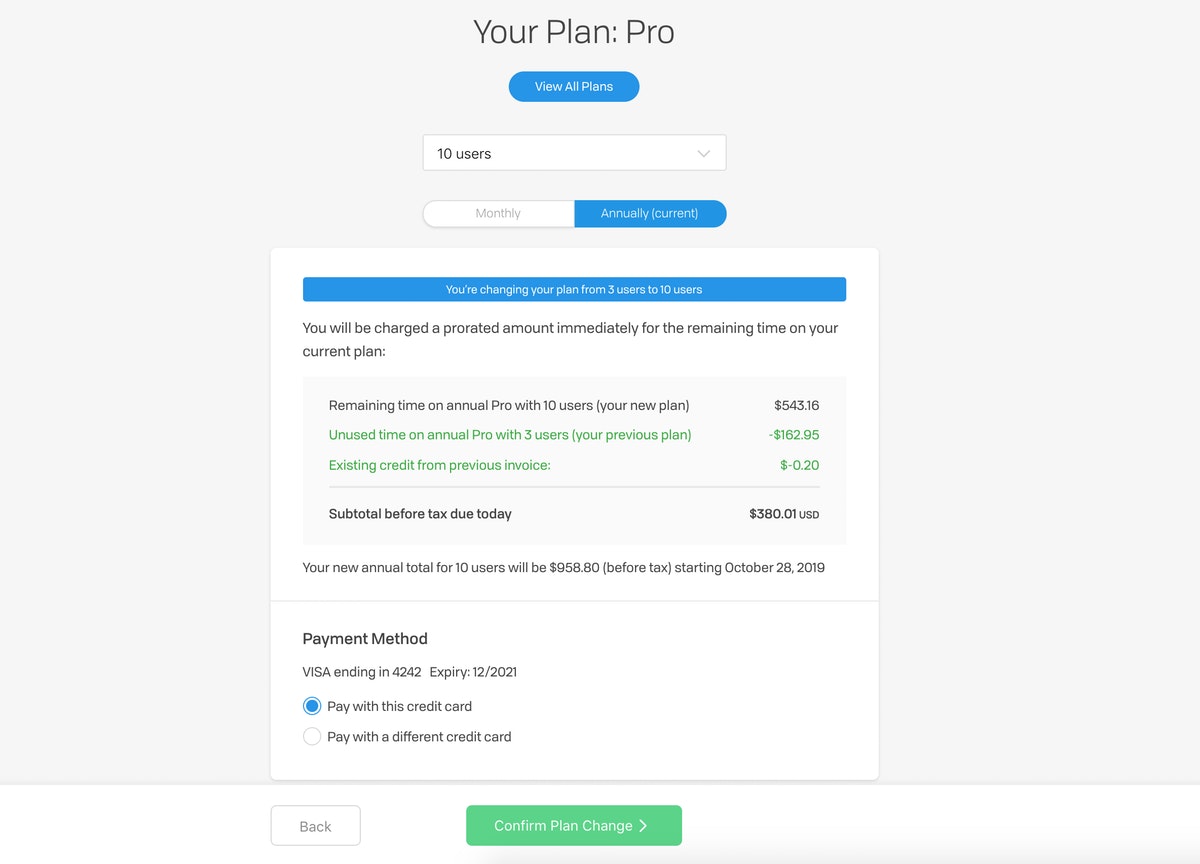 ---
Adding & editing organization admins
Having one person maintain and update a Flow account doesn't work for everyone, so we've made it possible to bring in other teammates to help out.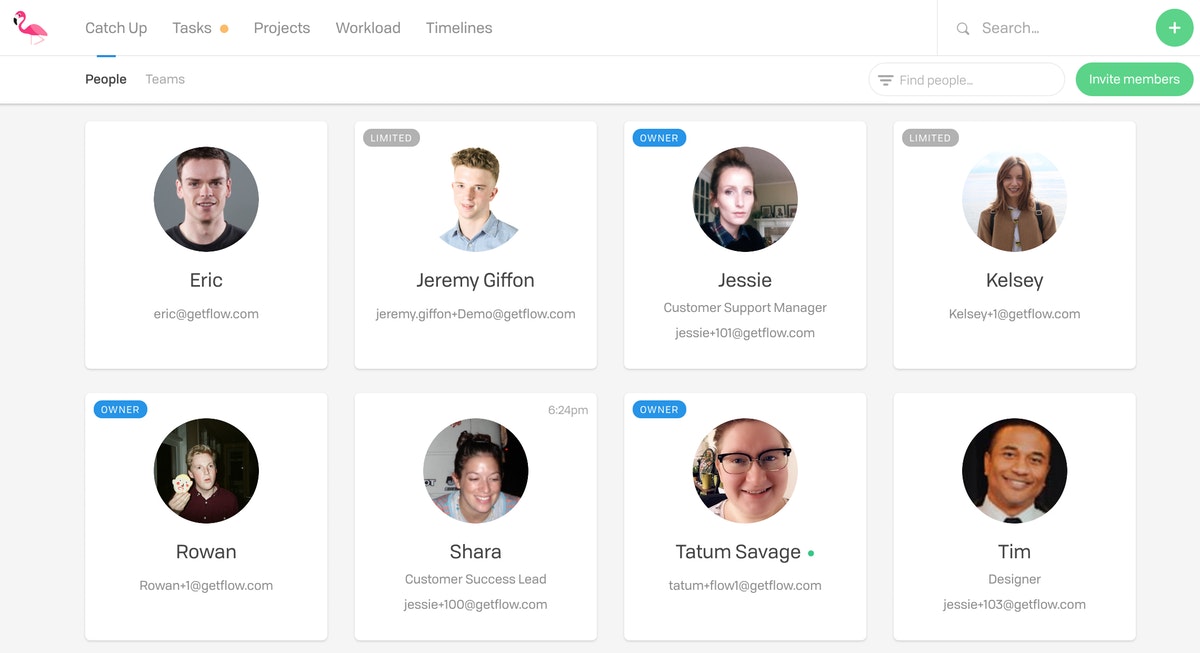 Organization admins can choose a new plan, update billing information, add/remove other admins and members, and can join all locked and unlocked teams. You can learn how to add new admins or manage existing admins here.
---
Owning multiple organizations
In Flow, you can own multiple organizations, which allows you to pay for different subscriptions separately. For example, you might own a personal account while also being an admin in your employer's organization.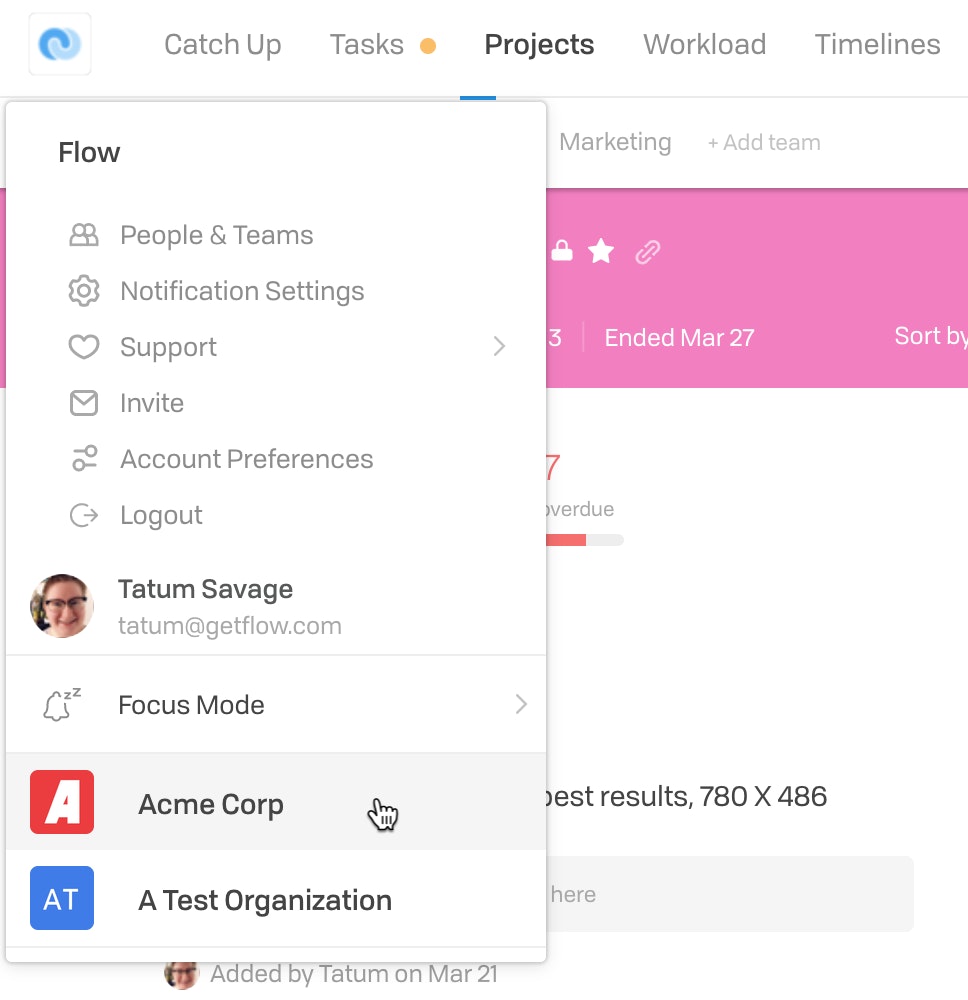 You can switch organization in the preferences drop-down; click the name of your other organization to view your teams.