Use teams to separate logical divisions in your organization's work. Teams are usually created for departments, locations, or divisions.
---
Teams are what Flow uses to keep different types of work separate and to group departments together. If you use Flow, you've been using a team, even if you've never created one—it's where all tasks and projects live. Teams can be used to break up the different departments in your company (like HR, Marketing, and Finance). Or maybe you run a design agency and you want to set up a team for each client project. Team owners and General members will have access to all unlocked teams, while Limited members have to be specifically invited to teams to gain access.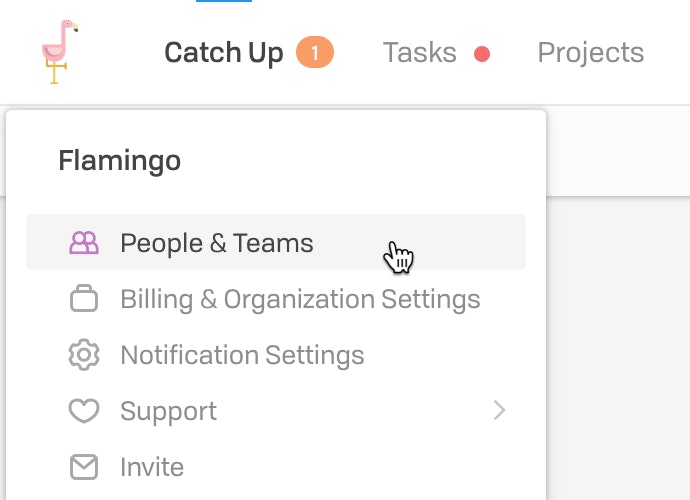 To create a new team, first navigate to the People/Teams view by clicking the organization icon in the top left side of the navigation bar and select "People & Teams" from the dropdown.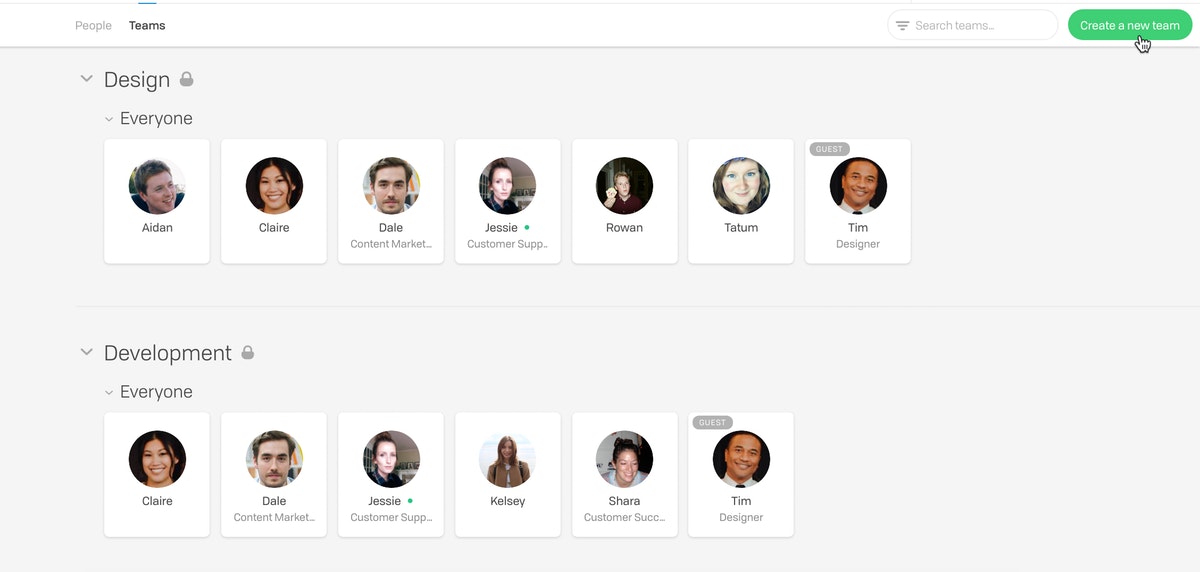 This will take you to the People page. Click the Teams tab to redirect to the Teams view. There, you'll see a "Create new team" button in the top right. Click this to get started.
Owners and General team members can create teams that are covered by the Organization's subscription, while Limited users cannot.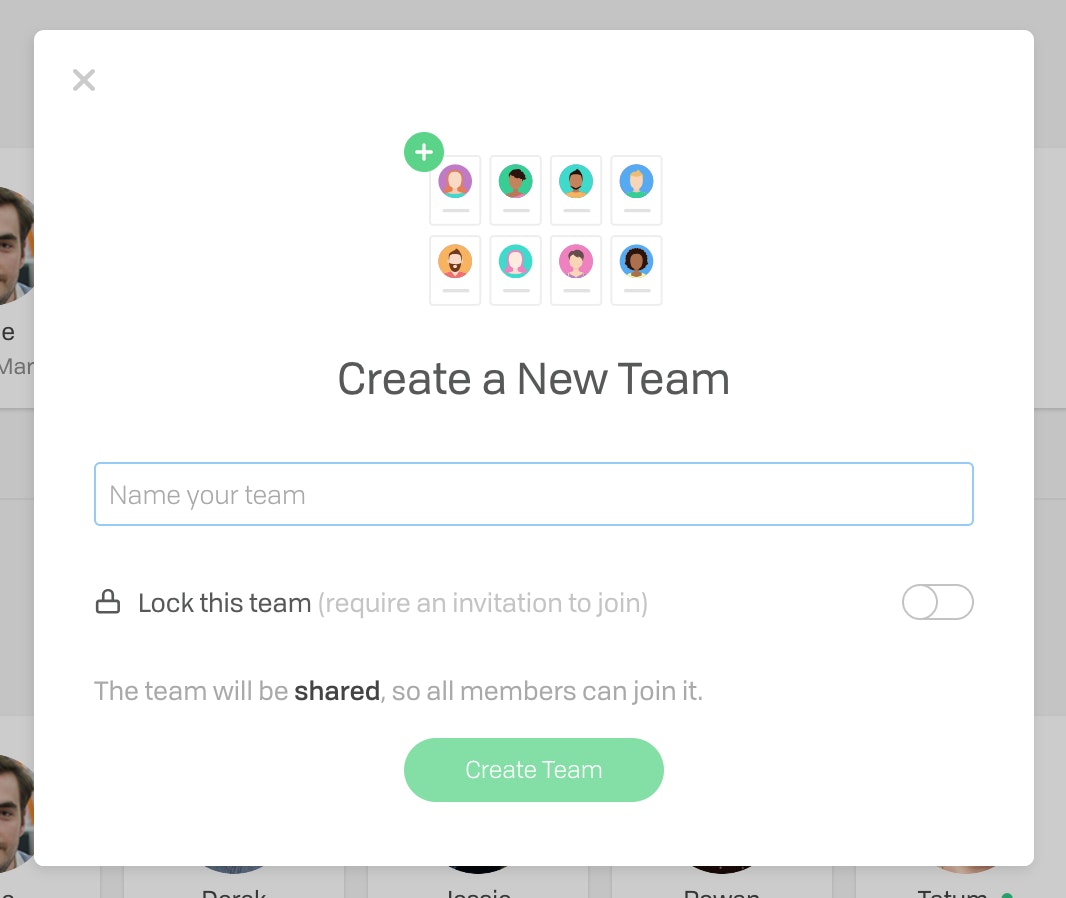 Now, name your team and choose whether the team will be locked, which requires that you invite each team member to it manually, or shared by default, which allows all General members to access the team automatically.
FYI: Only users on Pro/Plus plans can lock teams to make them private To learn more about what each of our plans include, check out our help doc
here
.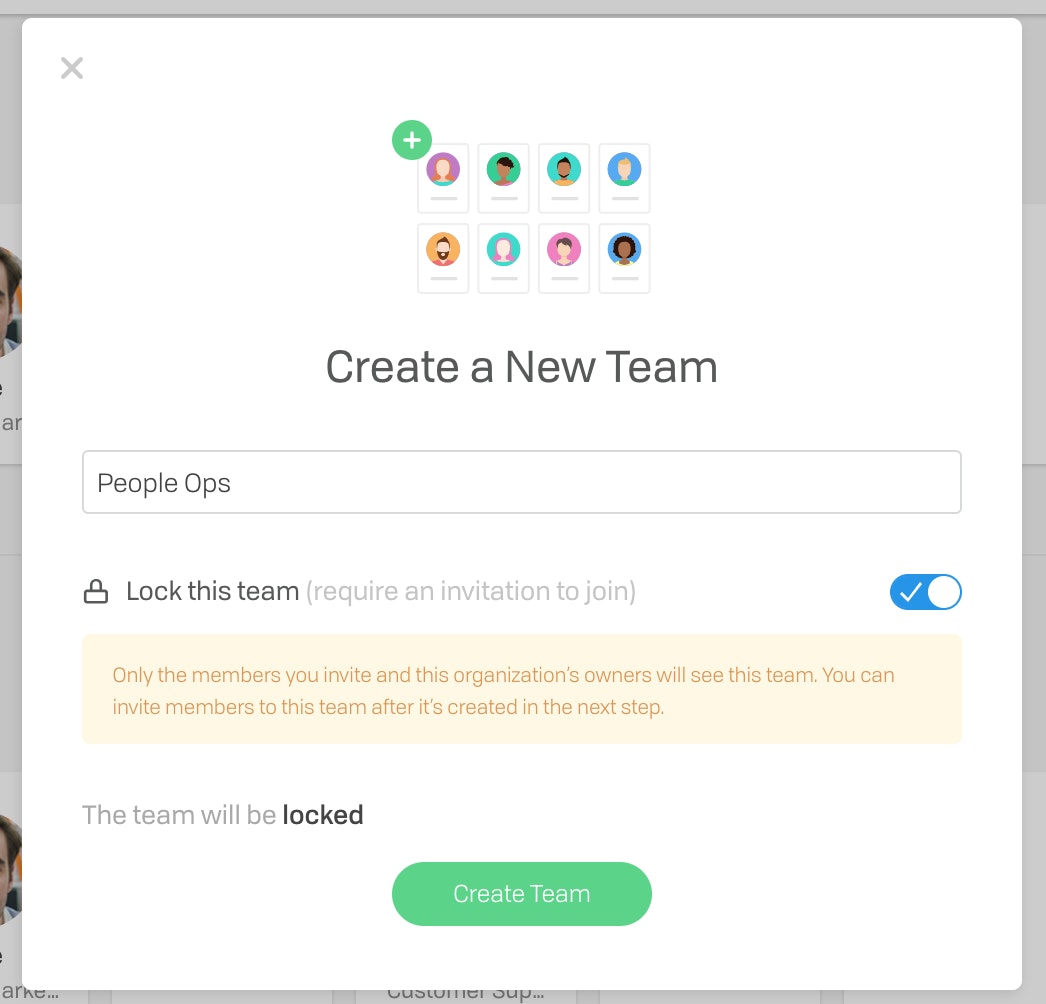 If you want to lock the team and require invite-only members simply toggle on the button beside "Lock this team." Note that Organization Owners can join locked teams without an invite. When you're happy with the team name and privacy settings click "Create Team."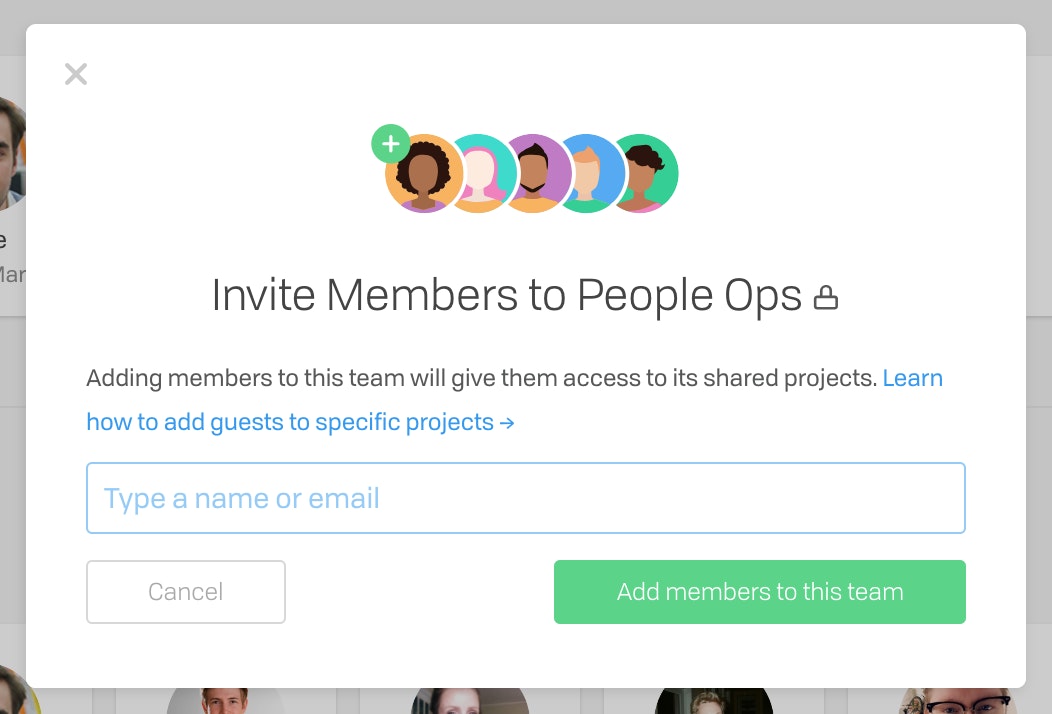 The app will then open an "Invite Members" dialog where you can enter the names (if you already share a team with them) or emails of the users you want to work with in the team.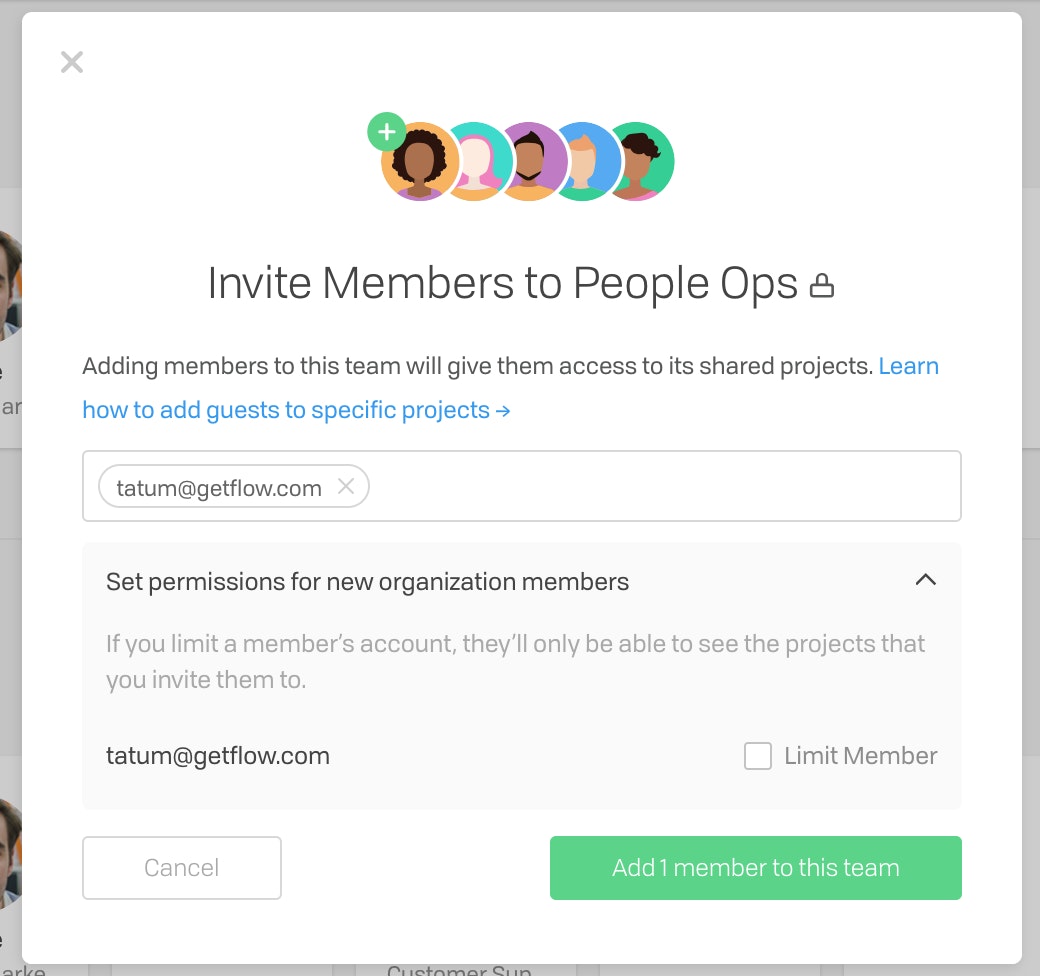 Once you've entered the names/email addresses, a "Set permissions for new members" drop down will appear below the invite field. You have the option to "Limit their role," which means they will only see the projects they have been specifically invited to and cannot create or edit projects in the team.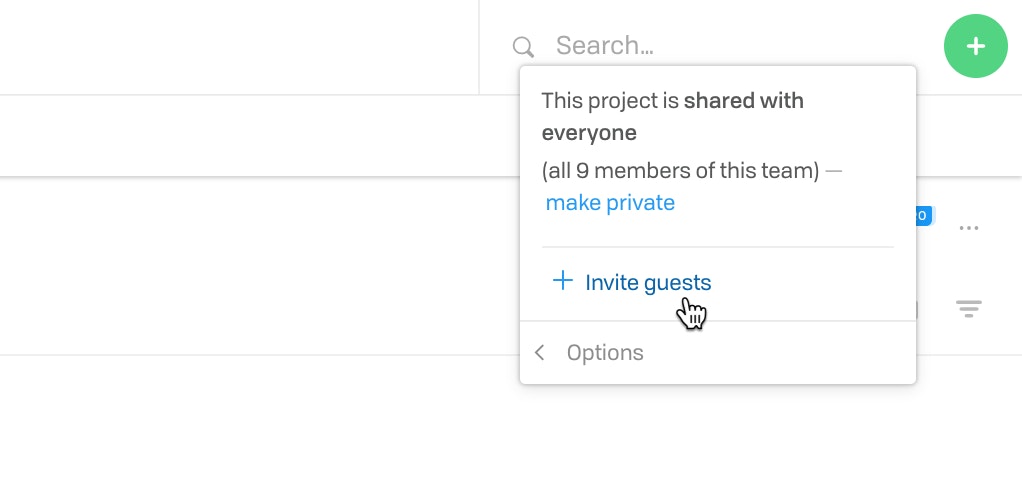 Apart from Organization owners, who can access all of an Organization's teams and edit their contents, there are two team specific roles:
Member: Can view all shared projects in the team, create, edit and delete projects, as well as move projects to another team.
Guest: Can access the tasks and projects they're explicitly invited to and cannot create, edit or delete projects in the team. You invite guests via the project invite form, where they are listed as "Guest."
Once you've filled in all the details, click "Create Team" to save. You'll now be able to access your team from Team page or by locating it in the All Teams dropdown in your Projects tab.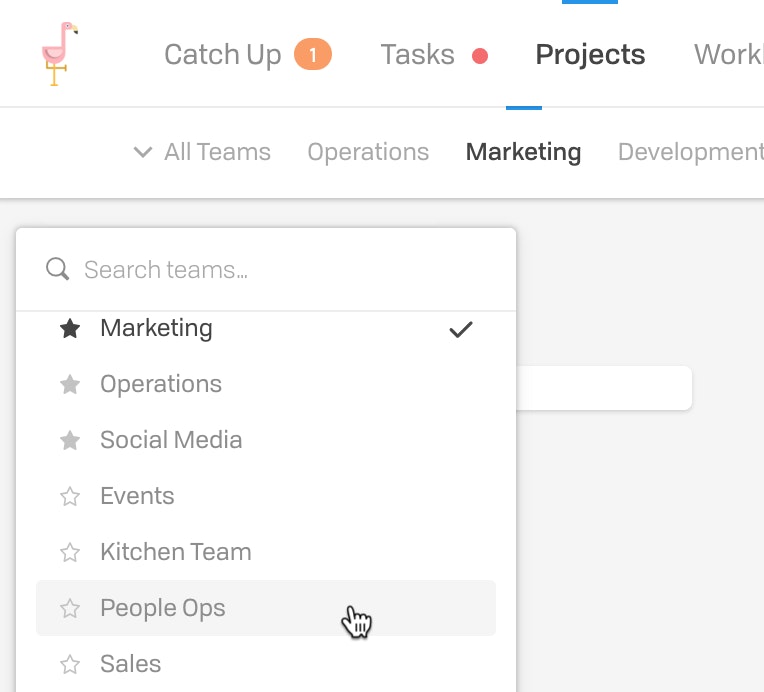 The Team page will also allow you to view who belongs to each team; these groups can be collapsed or expanded by click the next to "Everyone" or the workgroup name. You can make changes to your team settings at any time by
editing your team
.