It's possible to be a part of multiple organizations using Flow and easy to switch between them.
---
If you're a member of more than one organization, i.e. if you use one email login to access both a personal Flow account and your company's Flow account, you may need to switch between organizations from time to time.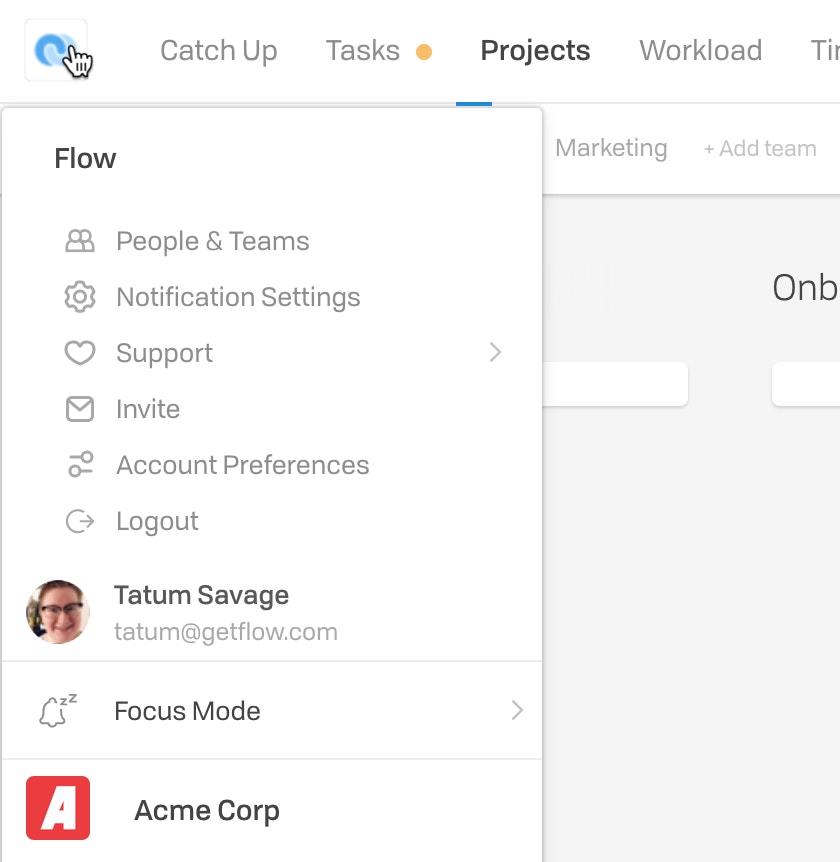 To do so, just click the organization icon on the top left side of the page.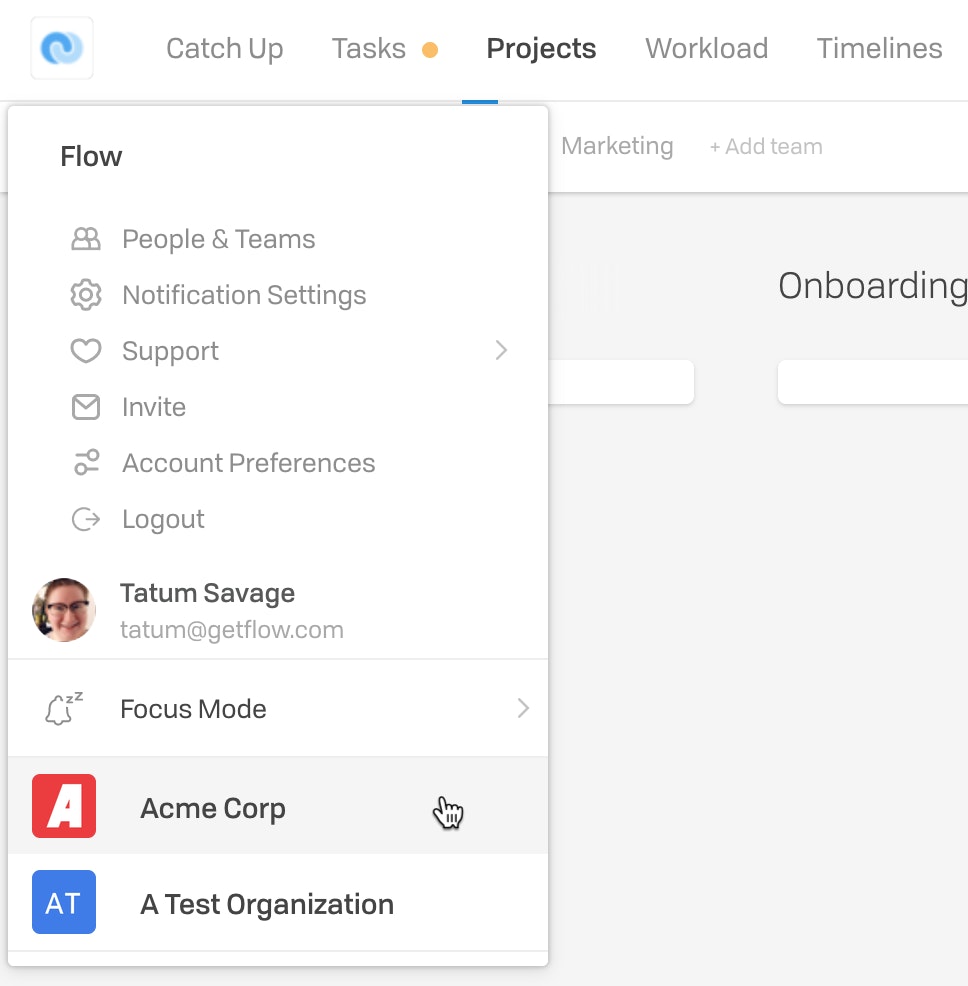 In the dropdown you'll see a list of the organizations that you belong to (if you belong to more than one); to switch organizations, click on the organization name and you'll automatically be dropped into the new organization environment.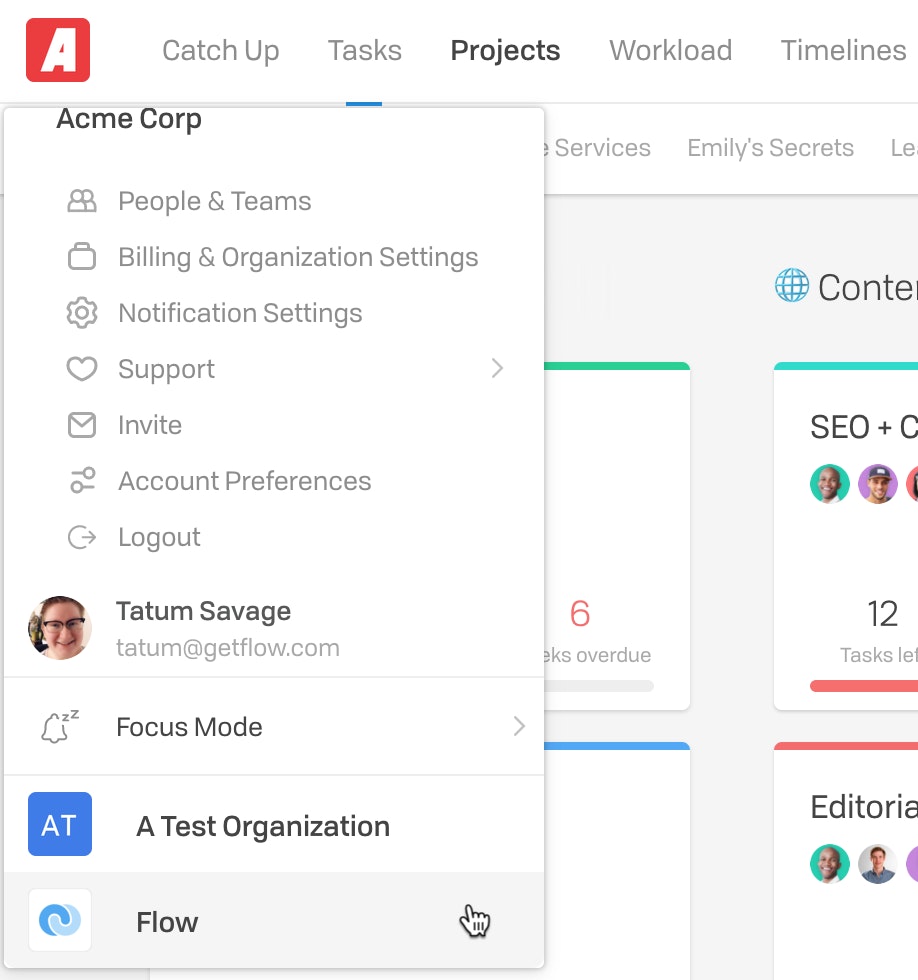 Note: if you have created teams in one organization, they will not appear when you switch over to another organization. Different organizations do not share tasks, organization members or billing information.