If you want to be one of the first to try new Flow features or improvements, and love giving feedback, join the our Beta Program.
---
The Flow beta allows users to test out the latest features in Flow before they are publicly available and to provide feedback to our team on what's working and what may require more attention.
To opt into the beta, just click your organization logo in the top left of the header and select Account Preferences.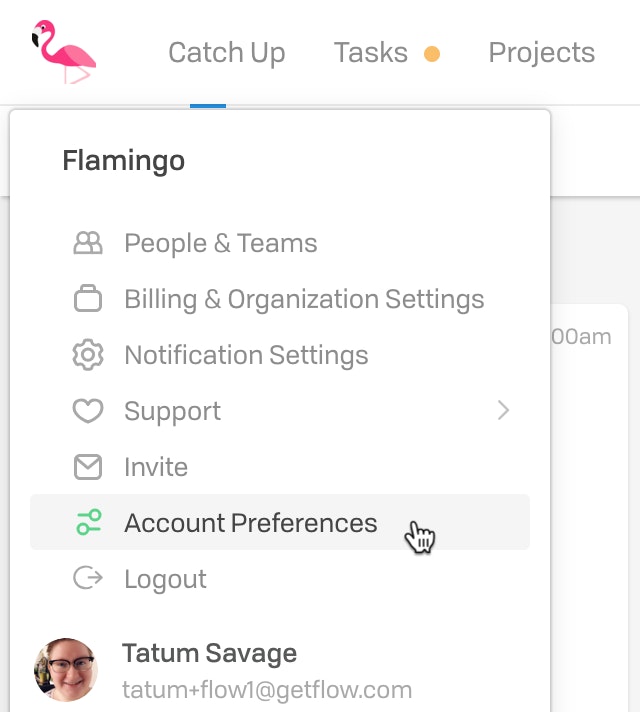 Once here, locate the Flow Beta option under "General" and select "Edit." Click the checkbox to enable and then click the Save button.

Once you're in the beta program, you can switch into the beta environment at any time by clicking the organization logo in the top left corner of the app and selecting "Switch to Flow Beta" from the dropdown. Please note that the beta environment will be the same as the production version when we're not actively beta testing a new feature.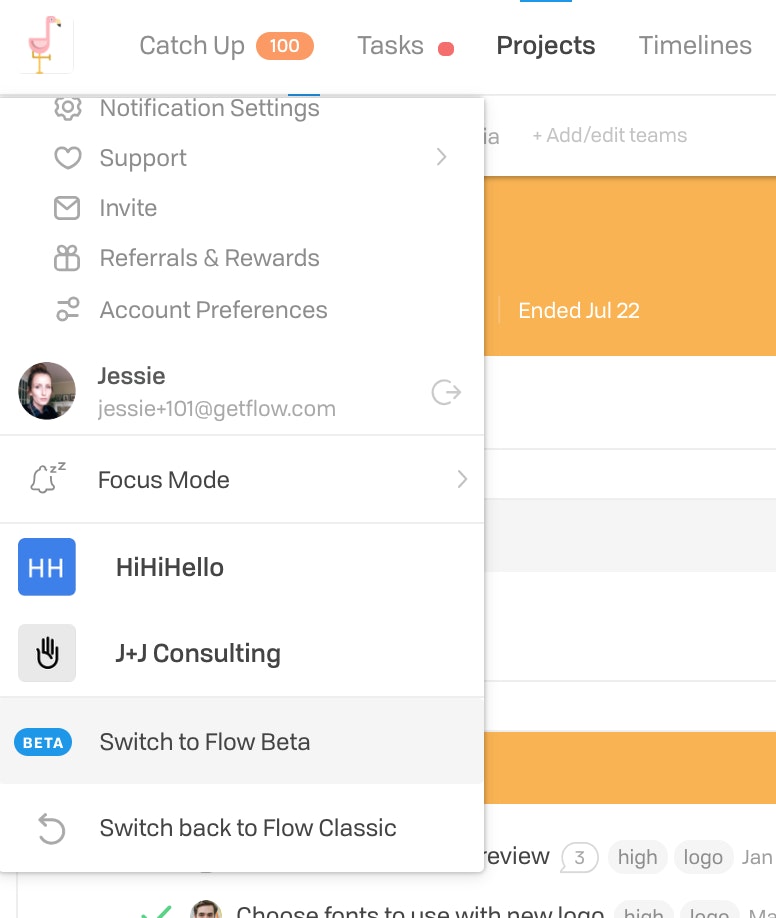 Each time we're ready to beta test a new feature, we'll send you a message and reach out for feedback after you've had some time to try the feature out. If you ever want to leave the beta group, just uncheck the Flow Beta option in Account Preferences again and save.