Duplicating projects is useful for creating templates and for quickly creating new projects from projects that have served your team well in the past.
---
Project duplication allows you to make a copy of an existing project, along with its sections and tasks. Many teams create projects specifically to use as templates to be duplicated, but you can duplicate any project in your organization.
Any tasks within the duplicated project will carry over details such as task notes, assignees, followers, tags, and subtasks. They will not, however, carry over comments, start/due dates, or priority. This is because with duplication you are creating a new project and old or outdated information could prove confusing or distracting in a new context.
To duplicate an existing project, click the ••• button in the top right side of the project view to open the project options menu and select "Duplicate."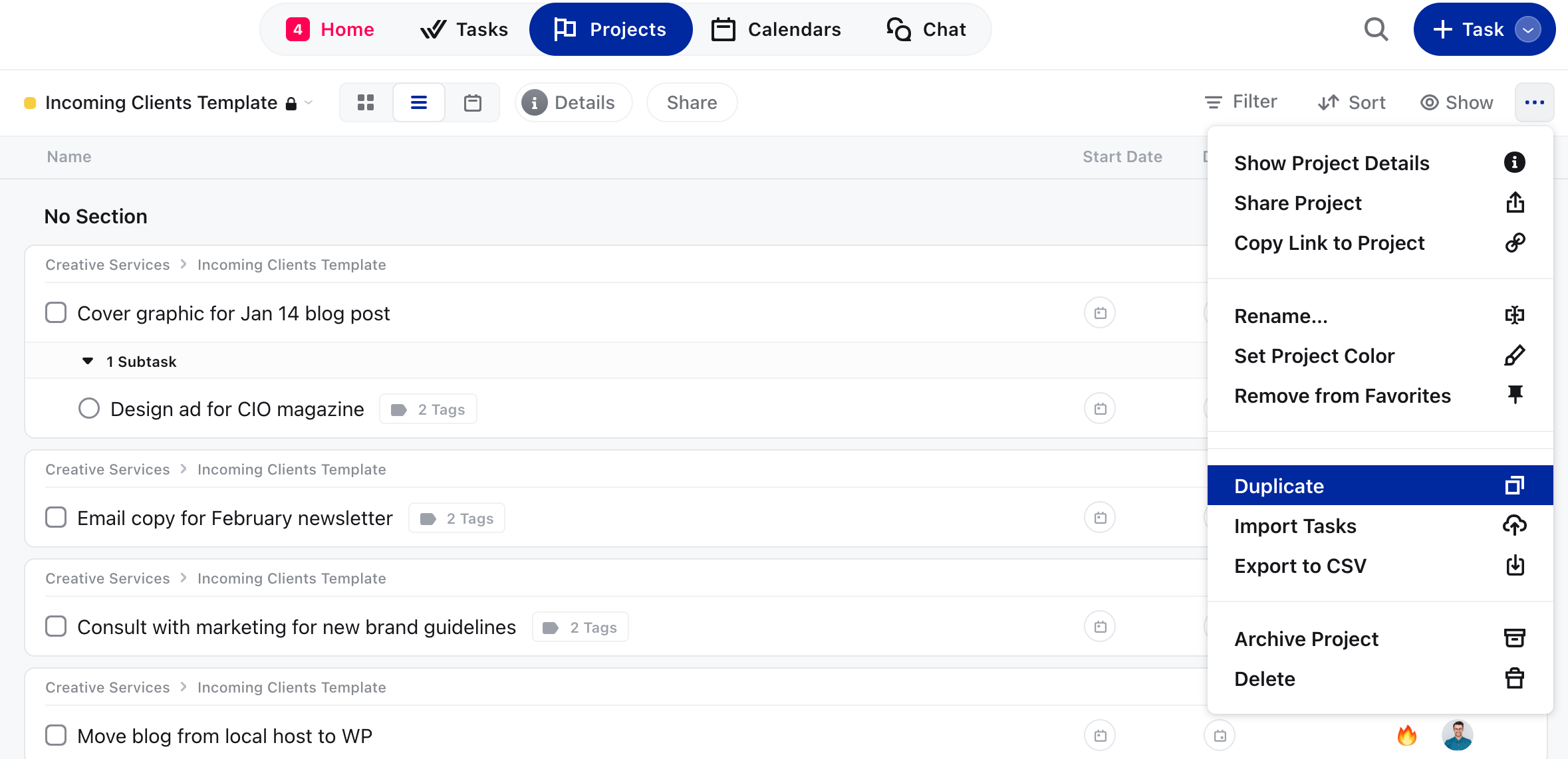 In the duplication form, give your new project a name (if needed) and choose whether or not to duplicate and reopen its completed tasks as well.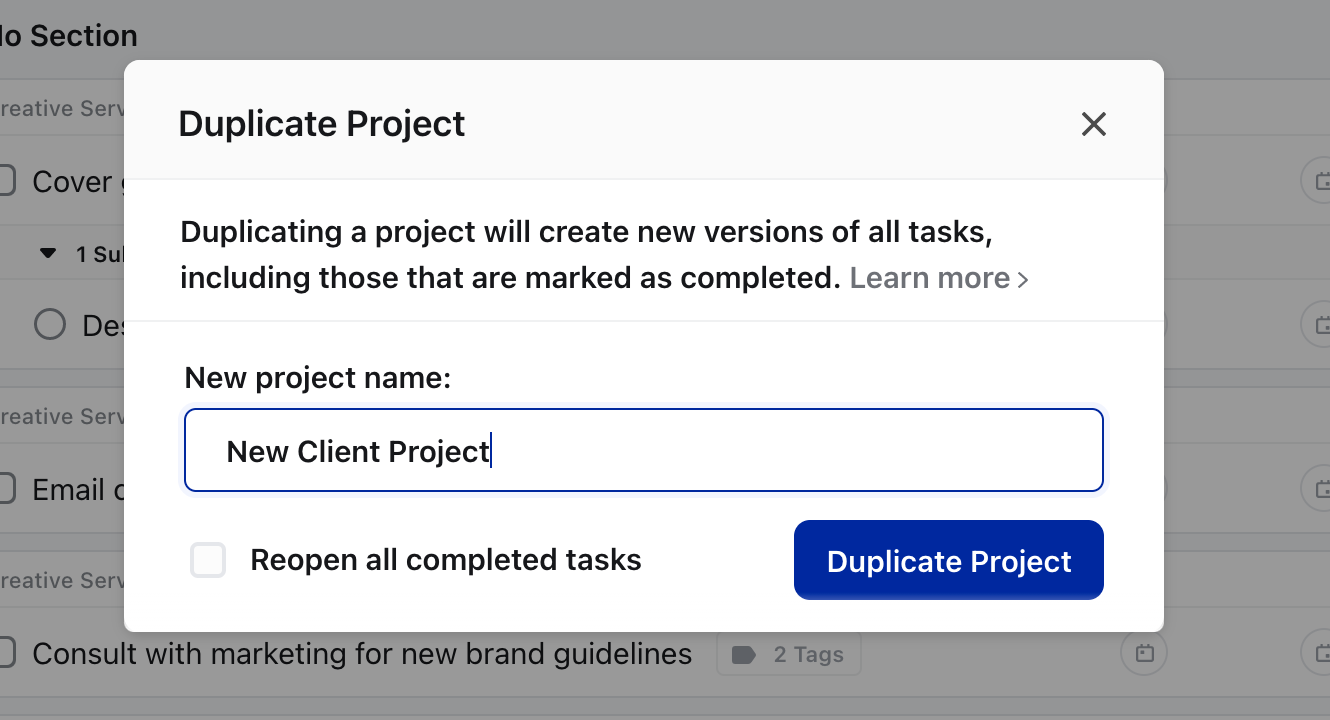 Click "Duplicate Project" to begin the duplication process.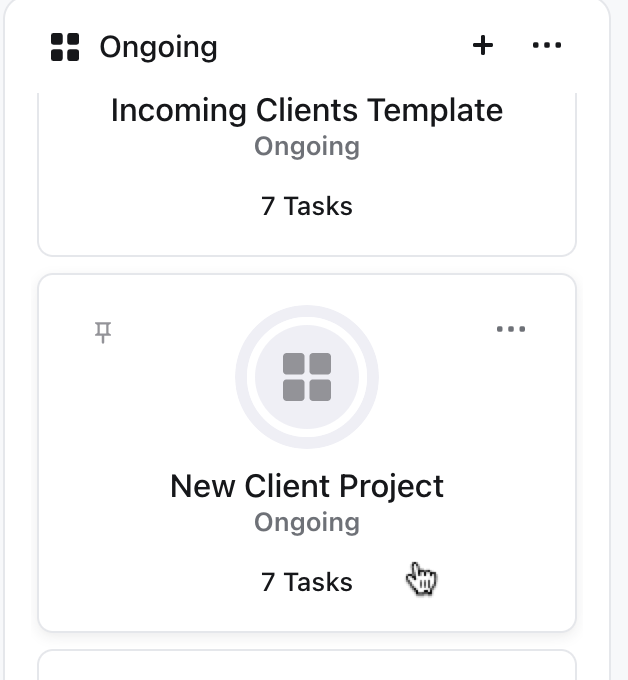 The duplicate of the project will appear in the same group/column on the Team Dashboard below the original project once the duplication process is complete. Once it has, you can start customizing your project, and tasks within, right away.