Flagging tasks is a way for you to mark tasks as notable for your own purposes.
---
Flagging tasks is a great way to highlight and track your important tasks (only you can see your flags.) Just click the flag icon that appears in the menu that appears on the right side of the task name.

You can also flag tasks by clicking the ... icon at the top of the task pane menubar and select "Flag this task".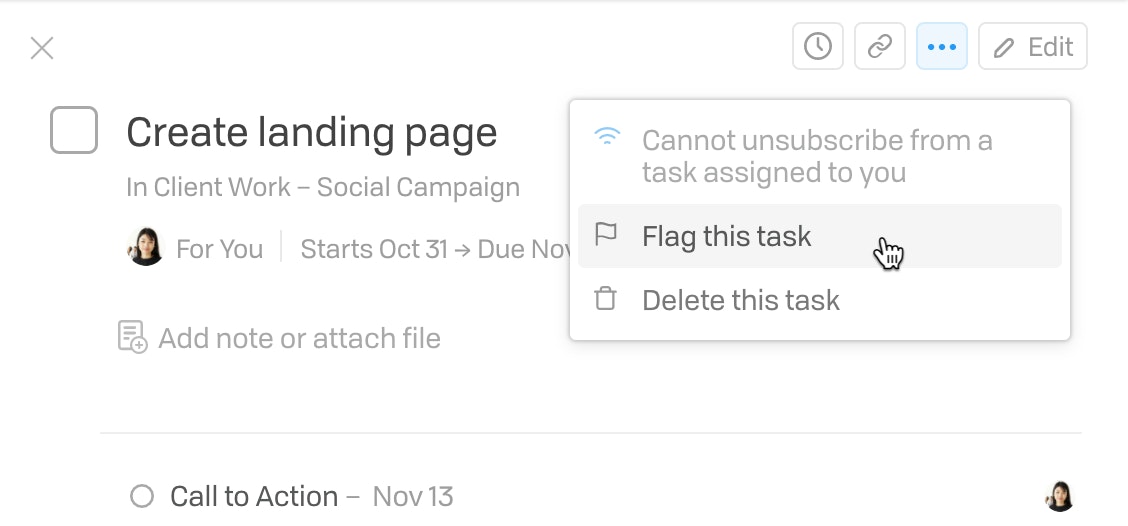 You can view all your flagged tasks in the Flagged view. To access this view, click Tasks in the nav bar and either select "Flagged" in the sub-navigation or click More Tasks and then Flagged in the dropdown.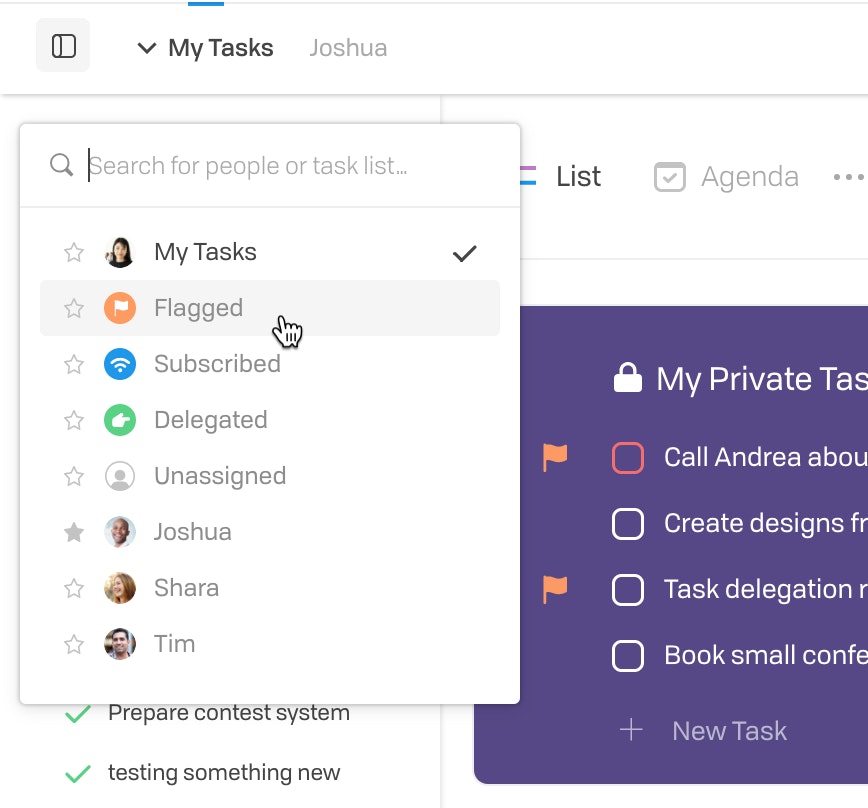 You can also focus on the flagged tasks in any project by clicking the funnel icon at the top of the project view to expand the filter bar and reveal the Flag sort icon. Click the flag icon to show only flagged tasks (the flag will turn orange) and click the icon again to turn the filter off when you're finished.