Click the Dropbox icon to attach any files from your personal or team dropbox.
---
Flow makes it easy to share any of your files directly from Dropbox with your co-workers in a task. Sharing files from your Dropbox account allows you to work with the most up-to-date versions so your team is always on the same page.
To get started, open a task and click the Dropbox icon below the comment form or below the note field at the top of the task.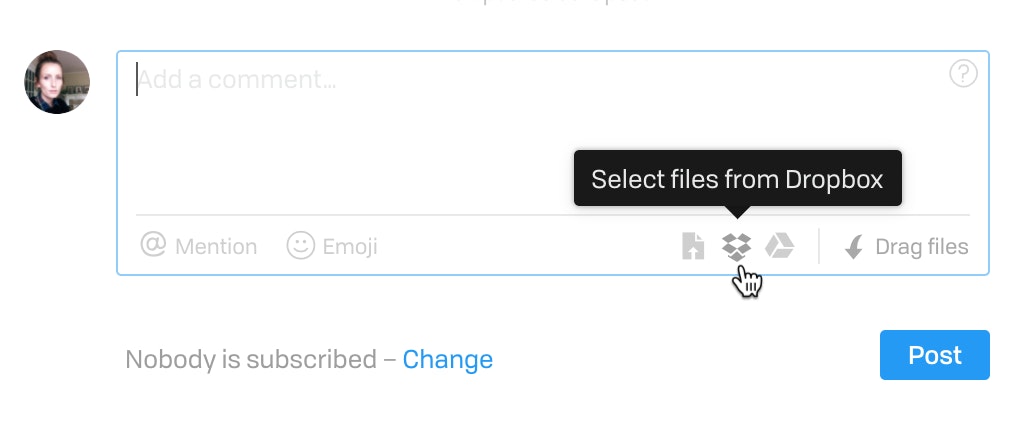 If you aren't already signed in, you will be prompted to log in to your account or to create a new Dropbox account.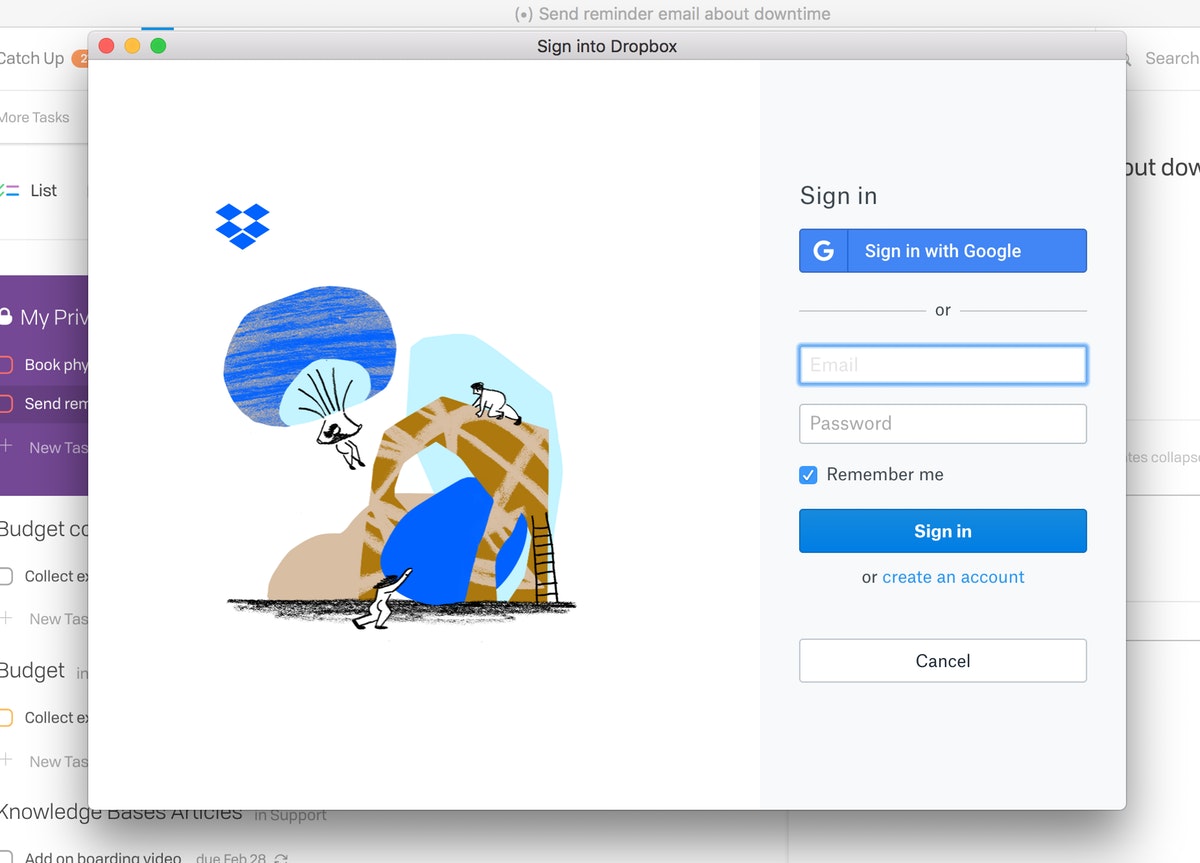 Next, choose the file you'd like to upload. Once you've selected the file, click "Choose".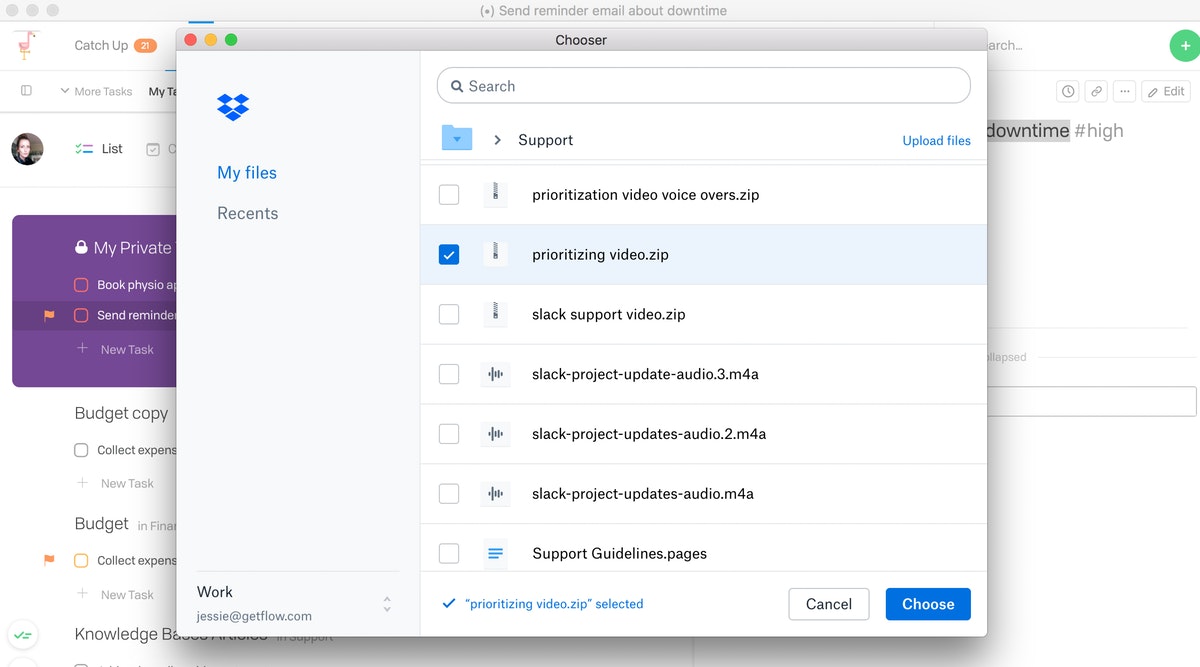 The file will now appear below the comment or note form. You can upload another file, add text or, if using the comment form, click Post to share your file.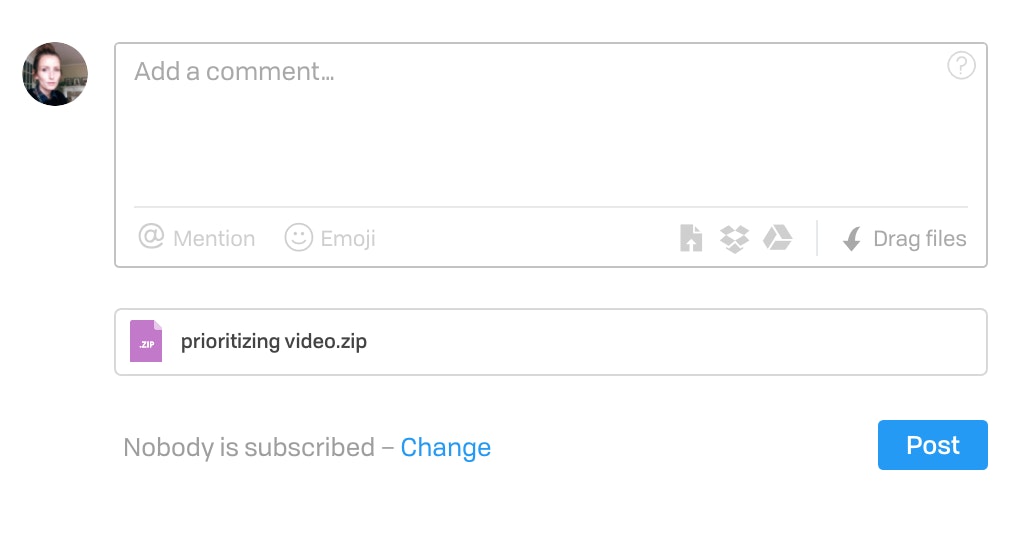 If you choose the wrong file and would like to delete it and replace it with another, just click the Delete link that appears next to the file name when you hover.

Clicking the file link in your task will open a new browser tab to show the file page in Dropbox. From Flow, your team members will only have access to the file, but you can separately invite them to your folders in Dropbox.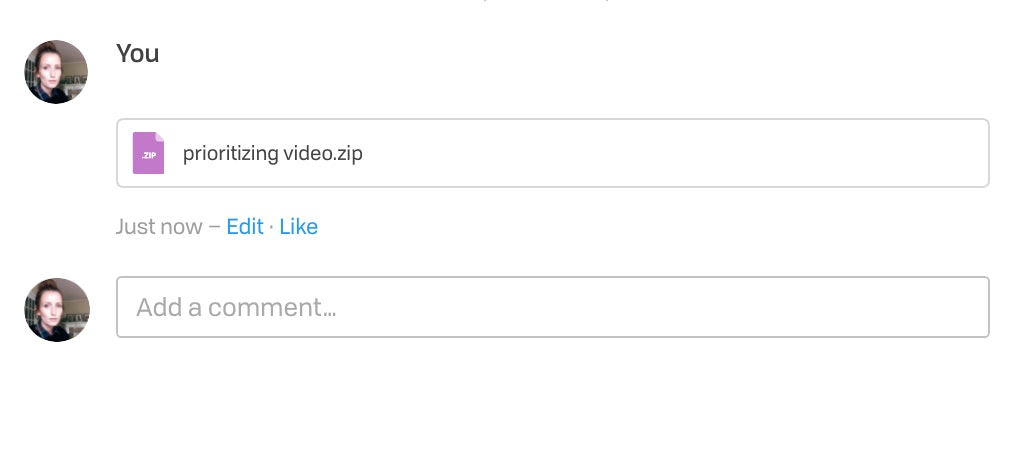 Please note that removing someone from your team doesn't automatically revoke their Dropbox permissions, so be sure to take care of that action separately.