Use the organization settings modal to make organization management pain-free: rename your organization, manage integrations, and edit default teams for new members.
---
Once you have an organization, you can update your settings to make sure that inviting people to your organization is as pain-free as possible and that your preferences match your needs.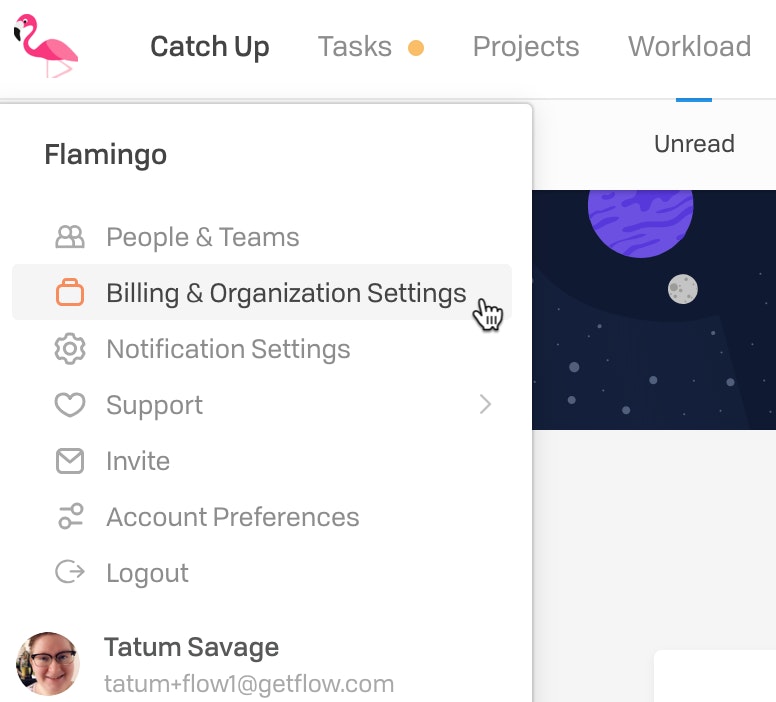 To access the Organization settings window click the organization icon in the top left and select "Organization Settings".
---
General
Under the "Organization Details" tab, you can edit the organization name, add a logo, view billing info, add company and tax/VAT information to invoices, and add a billing contact.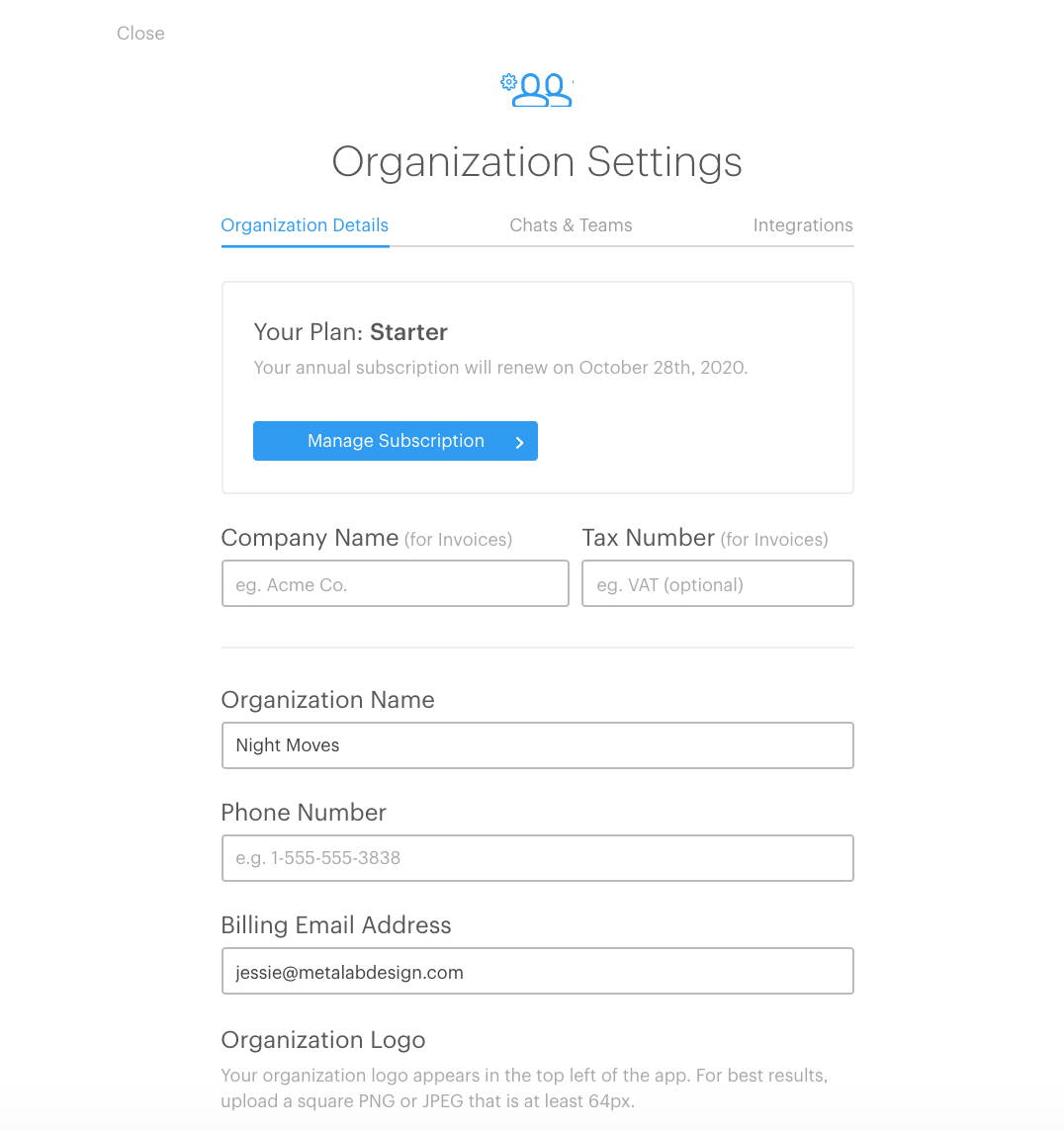 You can also enable Flow Chat in your organization, set the interface to ensure everyone is using the most up-to-date version of Flow, and modify your invite preferences. The invite options allow you to set up "Owner invitation only," meaning that only subscription owners can invite new teammates. You can also select "Invitation only," which gives you the ability to have not only owners but also general team members invite new people to the organization. You can also allow all users with a particular email domain to join the organization via a custom domain of your own creation. When you've created a custom domain you can send the link to your teammates and they can join at their own convenience.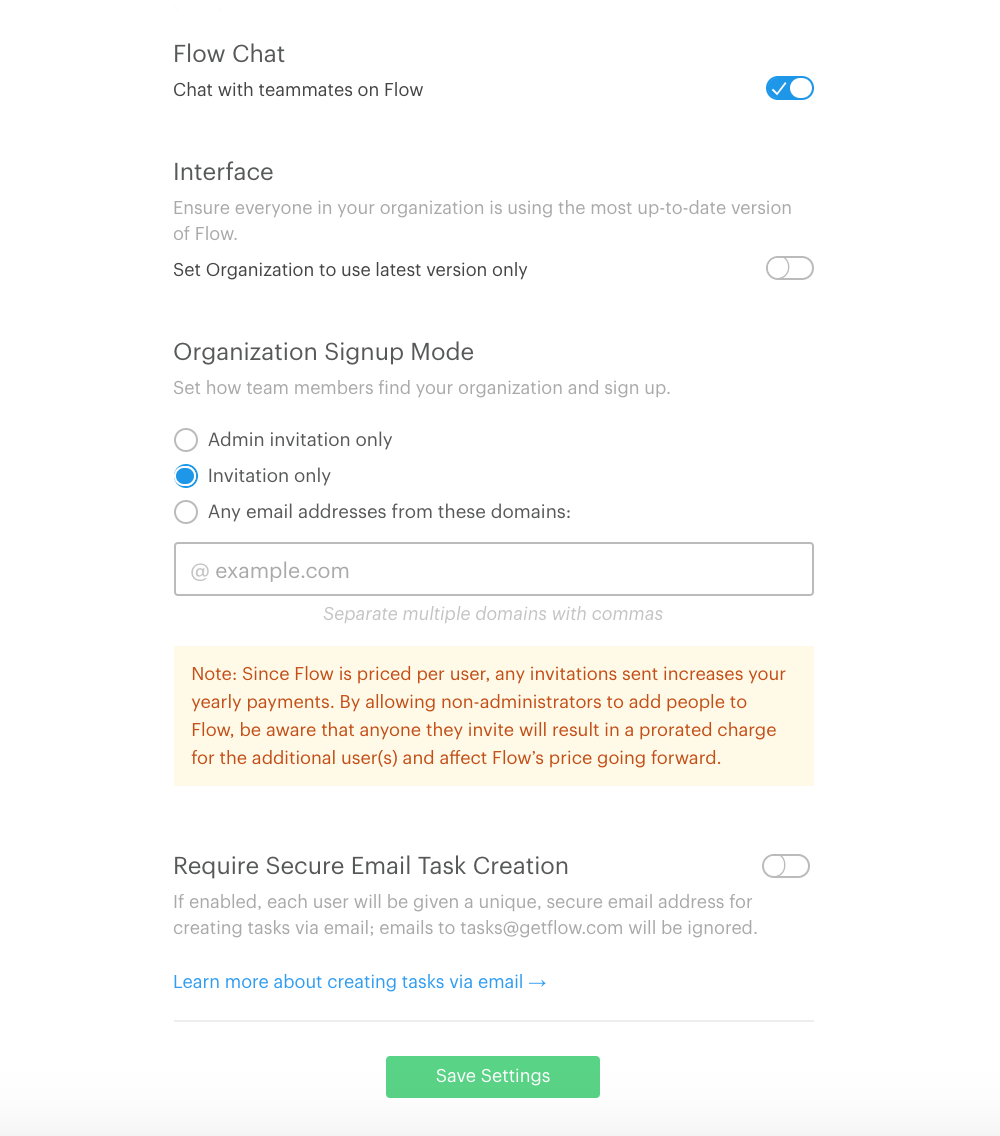 Finally, you can enable secure email task creation in your organization, which requires that each user create email tasks by sending to a secure email address, as opposed to the usual tasks@getflow.com. You can read more about email task creation and this feature specifically here.
---
Default teams
You have the option, under "Teams", to have new team members added automatically to specific teams when they officially join the organization. Just check the boxes next to the team names that you want each new invitee added to.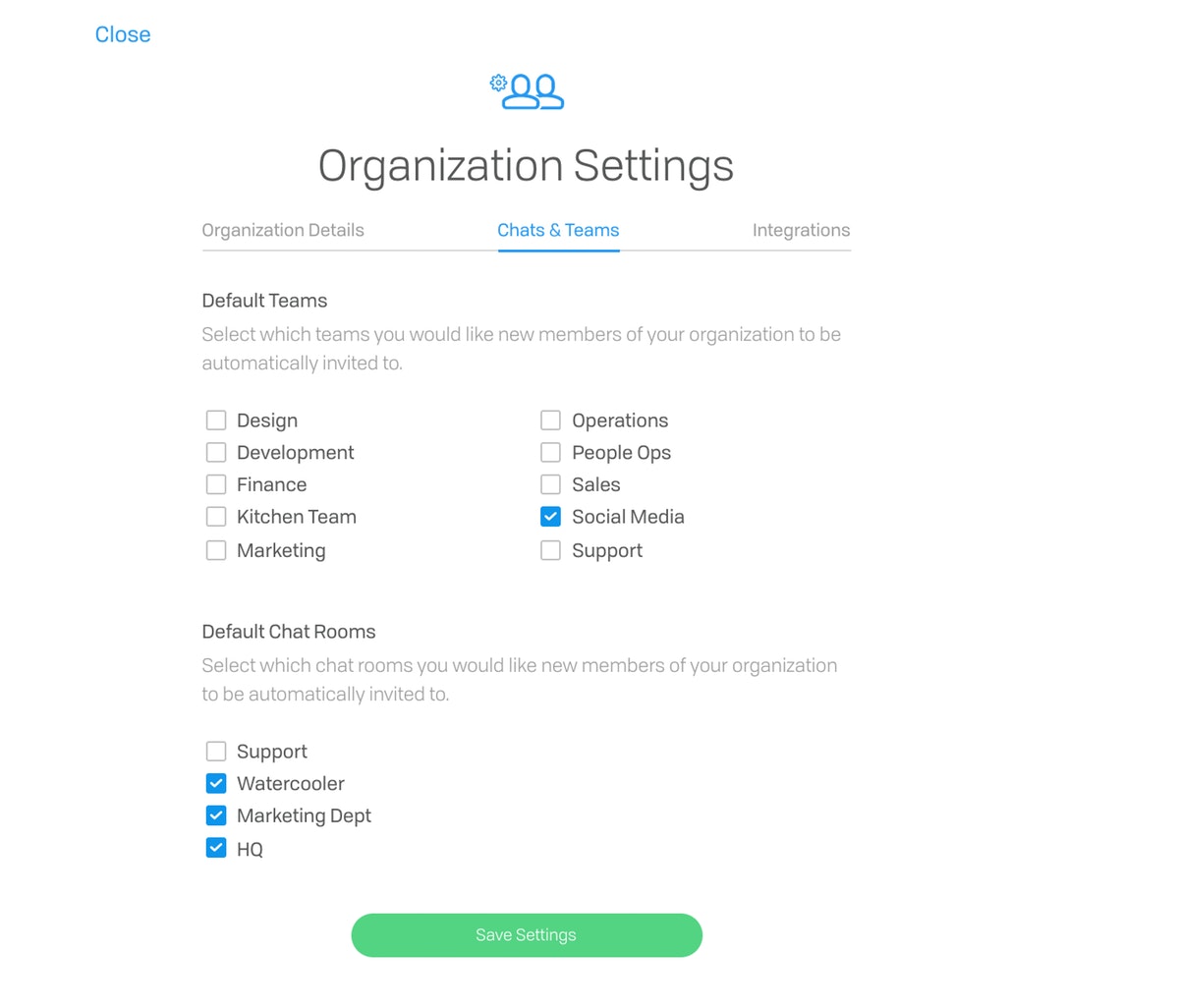 This saves you the added step of manually inviting users to teams individually, though you can still add teammates to other teams down the road if you need to.
---
Integrations
If you're a Harvest user and want to track time on your Flow tasks across your organization's teams, you can turn on the Harvest integration under the Integrations tab. Once this is turned on a timer icon will appear at the top of the task pane. You can learn more about how to use the Harvest integration here.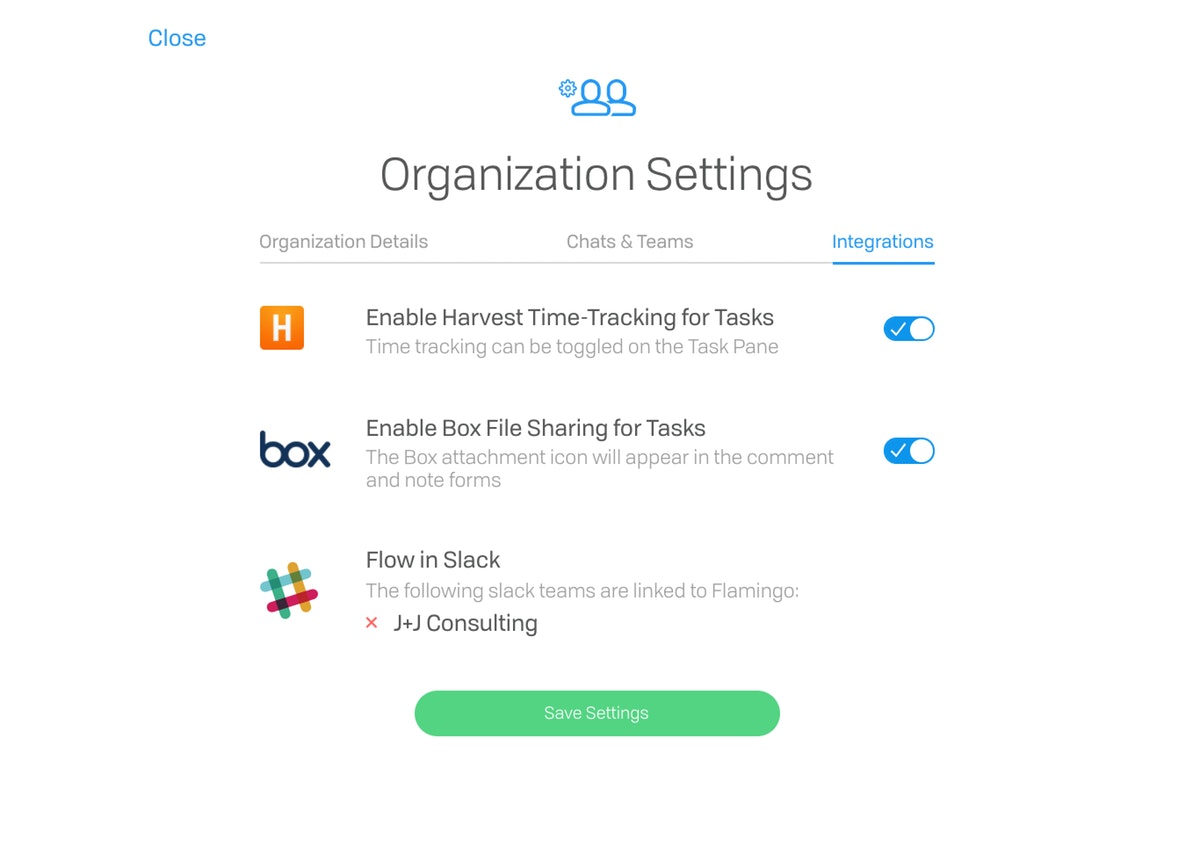 This tab is also where you can enable Box integration so you and your organization can quickly share your Box files. You can read more about attaching Box files to tasks here.
Finally, you can integrate Flow with Slack so that you and your team can create tasks right from your Slack channels and receive live updates when tasks and projects are updated.
FYI: Harvest and Slack integrations are available to Plus and Pro subscribers only. You can learn more about what's included in each plan here.