When a Project has been created by accident or is no longer relevant, you may want to delete it.
---
In some cases, rather than archiving a project, you may want to delete it instead. This removes the project and all data within it after a 30 day waiting period.

Open the project you want to delete, then click the "..." in the top right corner to view your project options.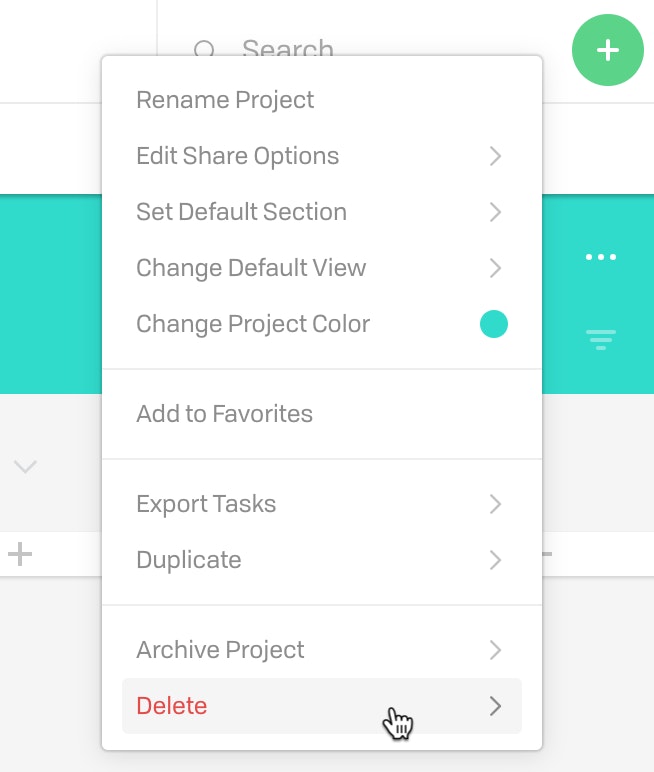 Once the project options menu has opened, click on delete listed at the bottom of the menu.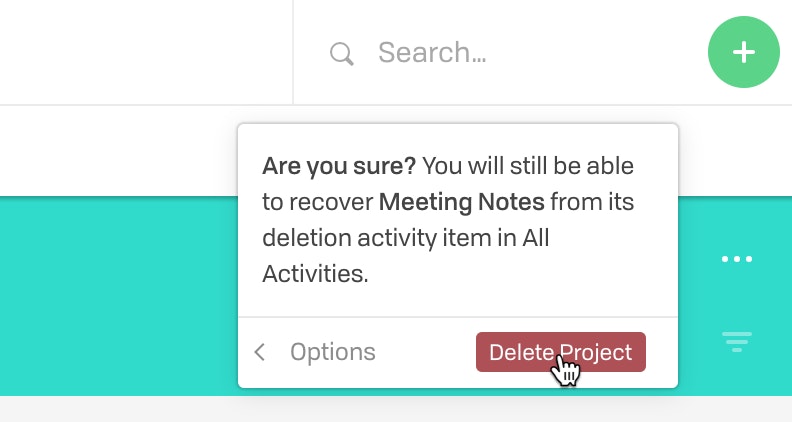 You'll be asked to confirm the deletion one more time before it's removed. If you aren't sure you want to fully delete a project, but still want it out of the way, you can
archive
it instead.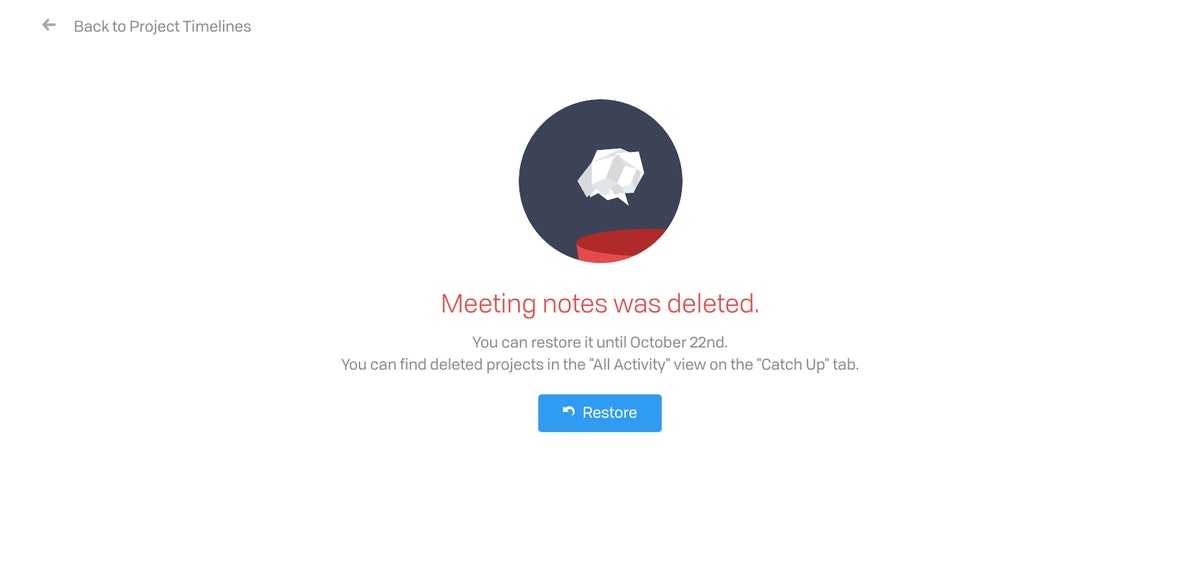 The project will be available for recovery for 30 days after the time of deletion in the event you change your mind. After 30 days the project, and all tasks and info created within it, will be permanently deleted.
To recover the project just click Show All Activity on the Catch Up view and find the deletion event in the activity feed.