Whether you want to delete a Team, Organization, or your personal account, we have options for you.
---
Once you're done with a Team, Project, or Organization in Flow it can be comforting to know that your data has been cleared from your account. There are a few options you have yourself, or you can
contact us
for full account removal.
Deleting Teams
If you're an organization owner, you can quickly delete any team in your account. Just click your organization logo in the header bar and select People and Teams to get started. Once you're on the teams page, click the "..." next to the team name and select Edit Team.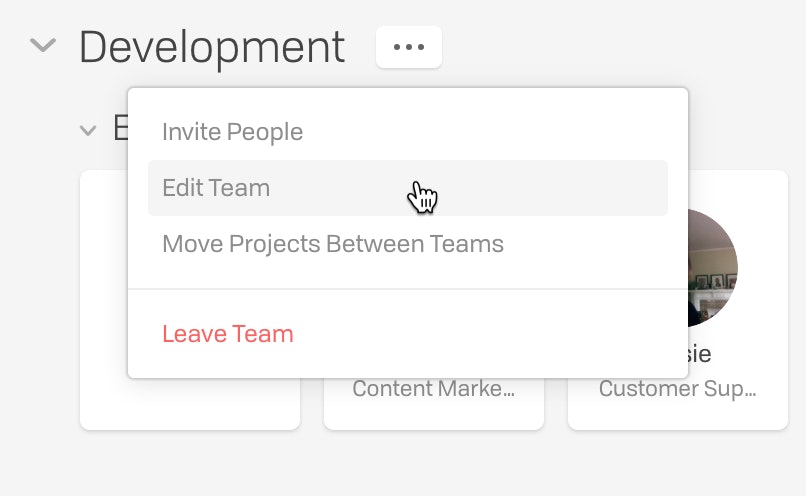 At the bottom of the "Edit Team" dialog you'll see a "Delete Team" link. Click this to start the deletion process.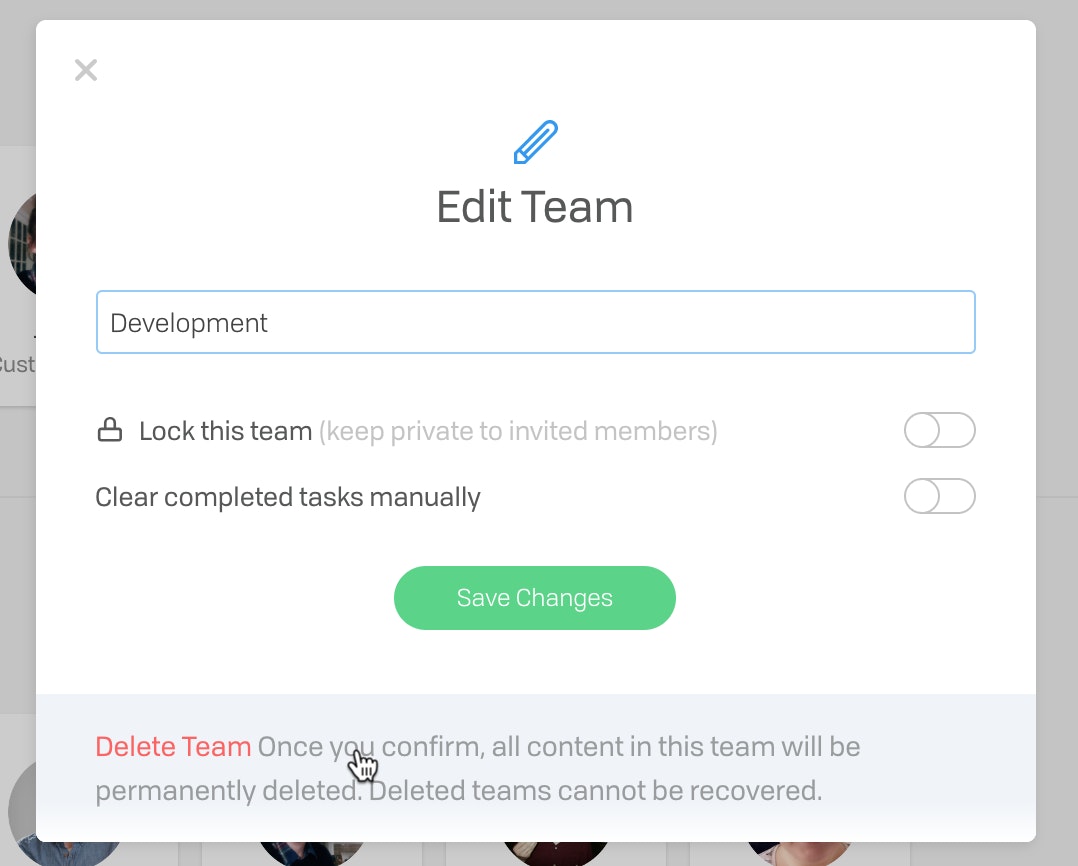 Finally, on the next page, enter the name of the team you wish to delete and click "Delete Team". Deleted teams are not retrievable, so if you wish to retain any information from the team before deletion, we recommend exporting your projects first.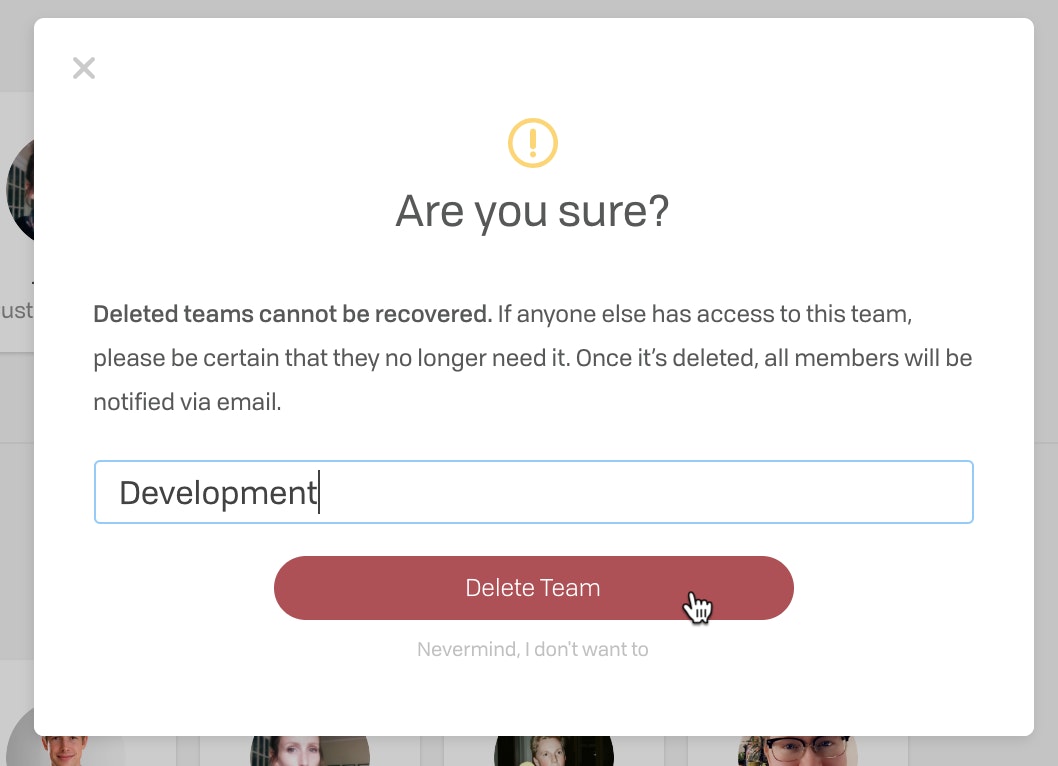 ---
Disabling Organizations
If your time with Flow is over, and you have a lot of teams, it may make more sense to disable your entire organization instead. This option is available to organization owners only, and is found at the very bottom of your Account Preferences. This article will walk you through the steps.
---
Account Deletion
In Flow, each user has their own account with their own personal login details and are invited to organizations. If your trial is over, or you're leaving an organization in Flow you might want to have your information cleared from our system. This isn't something you can do in Flow just yet but it's an easy process.
All you need to do is contact us by email requesting an account deletion and we'll delete your account from our system.
This will removal your personal information, such as name, email address, password etc. Once this is removed it's not retrievable, so be sure you've exported any important information before contacting us for deletion.