In order to move a project to another team, you must be a member of both teams, and then visit your team preferences to begin the process.
---
You can move projects between teams that you are a of member via the "Teams" page. To get there click your organization icon in the top left corner, and select 'People and Teams', then select the Teams tab.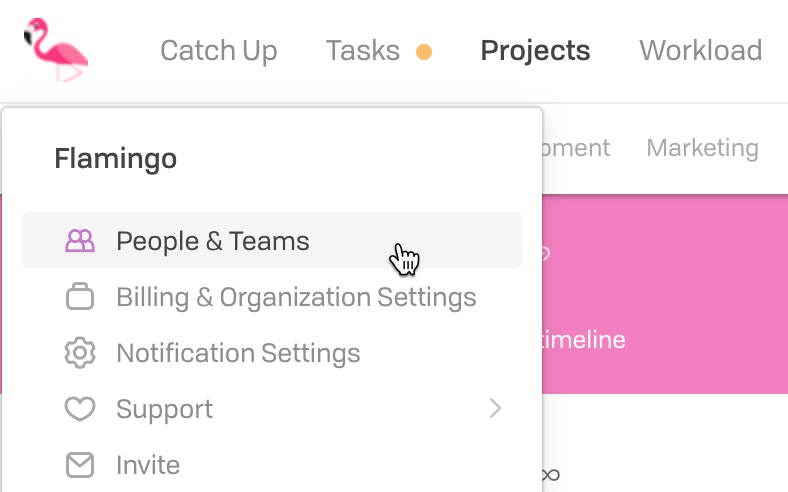 Then, next to the name of the team you're moving the projects from, click the "..." to open the team preferences dropdown and select "Move Projects Between Teams".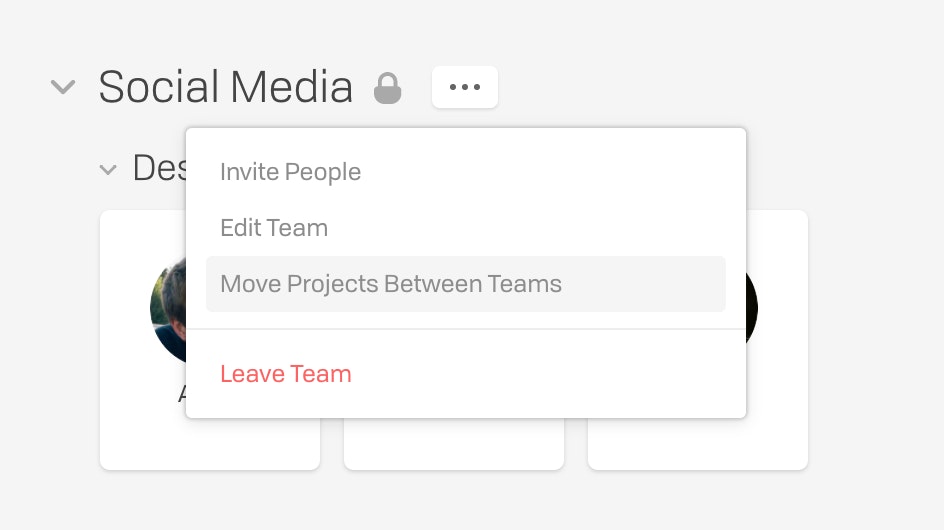 This will launch a dialog where you can select projects from the current team to be moved to the new team. Just select the projects you wish to move and click "Choose Team" to move to the next step.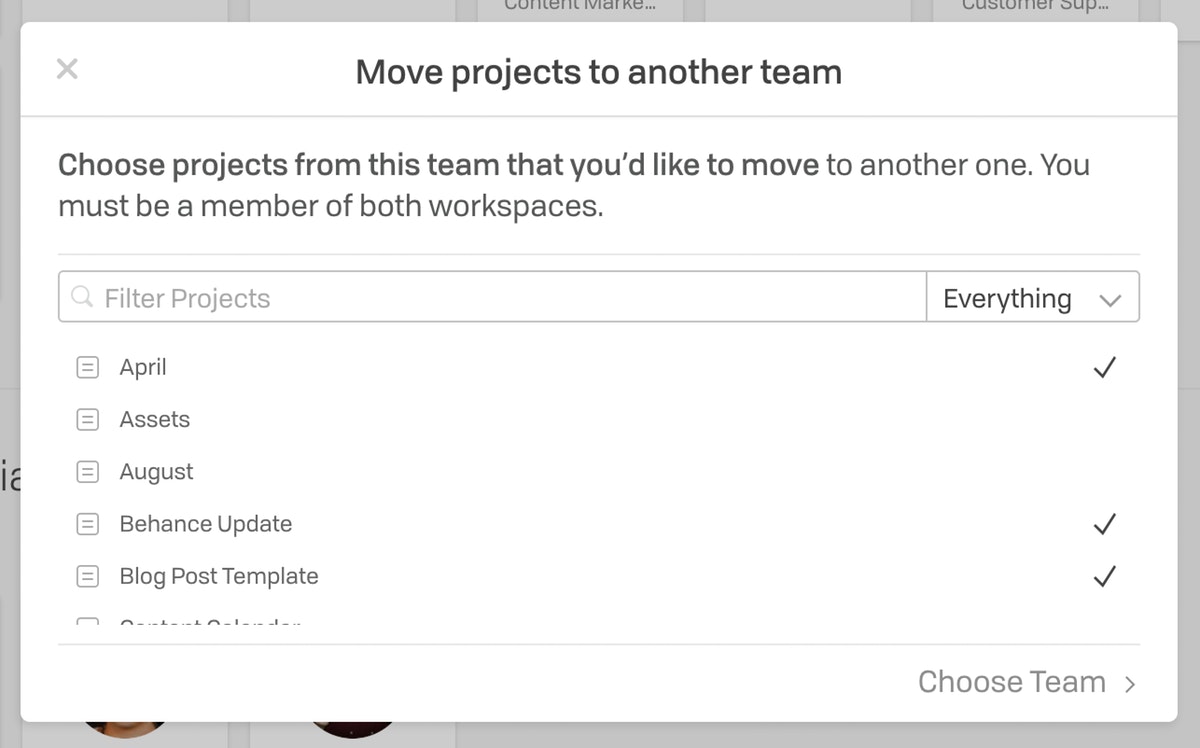 On the next step, you'll choose one of the other teams you're a member of to move the projects to. Simply select your destination team and click "Confirm" to continue on to the next step.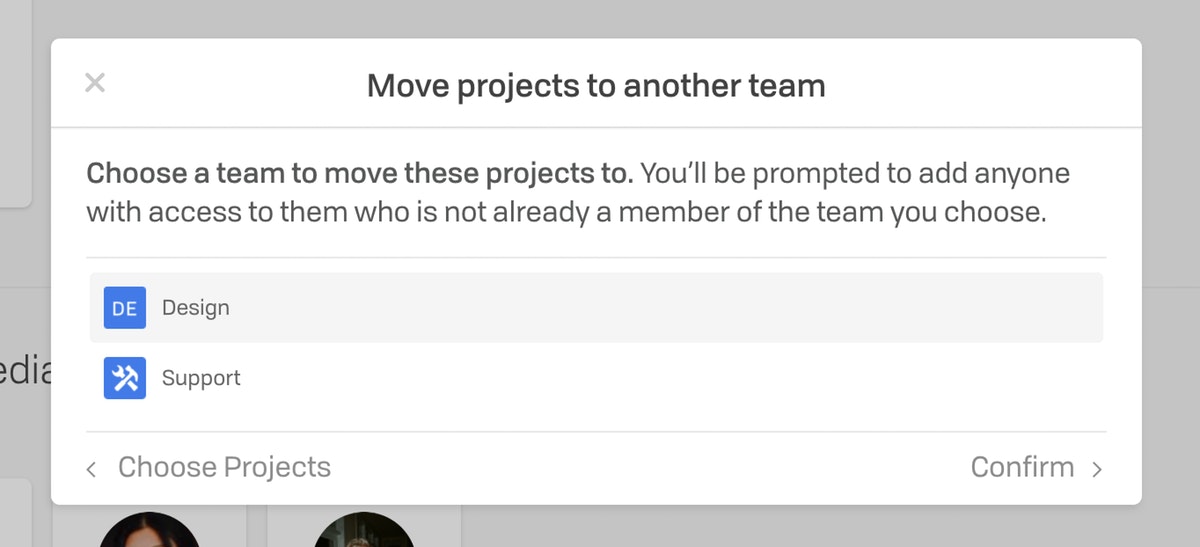 If the projects you're moving are shared with/contain tasks that assigned to users who are not currently members of the team you're moving the project to, you'll need to confirm their addition to the new team. If you're okay with them joining the new team, click the "Move Projects" link to confirm. By clicking the link, you're also confirming the project(s) that you've selected. If you see any mistakes you can return to the previous steps by clicking the back link on the bottom left side of the dialog.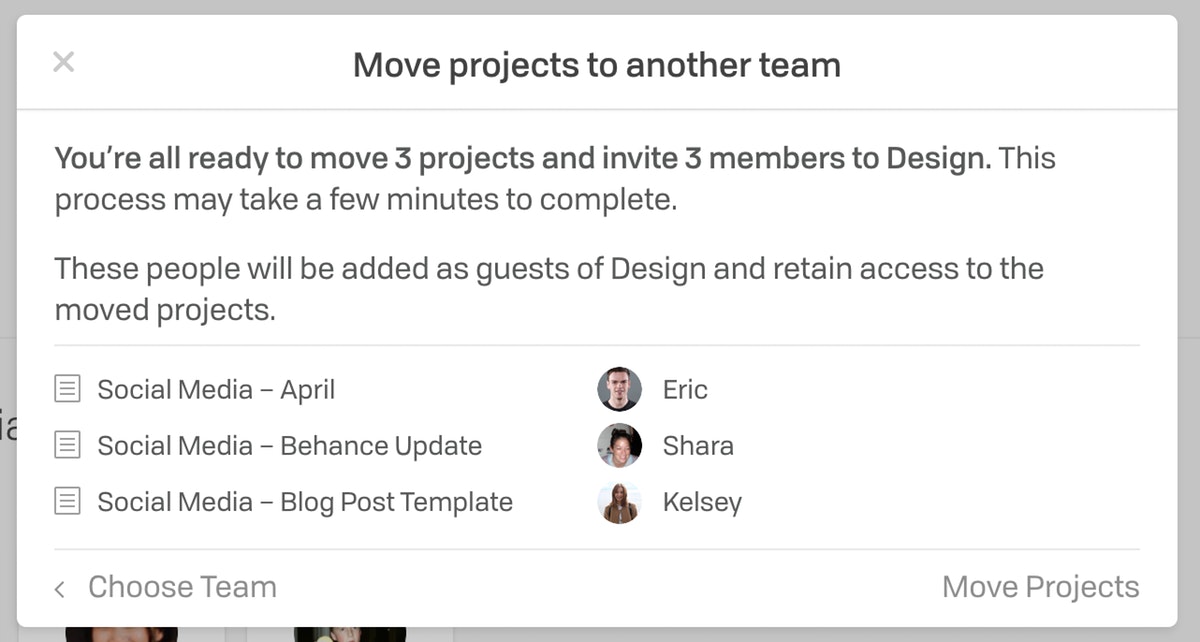 Moved projects will appear in the destination team below your existing projects and groups in the sidebar. Once the projects are fully moved to the destination team, you can then start interacting with them as usual.