Microsoft OneDrive is a file hosting service that's part of the Microsoft Office Suite. You can save your files and photos to OneDrive, then upload them to Flow.
---
Using the OneDrive picker, you can upload files from your OneDrive personal account, OneDrive Business account, or SharePoint account. Files uploaded from a OneDrive personal account are private by nature, so this is best used for Private Tasks where the files don't need to be shared with others. For sharing the file publicly with the team, you can attach files from your OneDrive Business or SharePoint account.
Note: The OneDrive picker is only available in the Flow browser app. You can view OneDrive files that are already uploaded to Flow in the desktop app, but if you want to upload new OneDrive files, you must do so from Flow in your web browser.
How to Attach Files Using the Microsoft OneDrive Picker
Files can be attached to Project Notes, Task Notes, and Comments. At the bottom of the comment or note field click the OneDrive symbol (the little clouds) to open the OneDrive picker.

The first time you access OneDrive from in Flow you'll be prompted to authorize and set up the connection.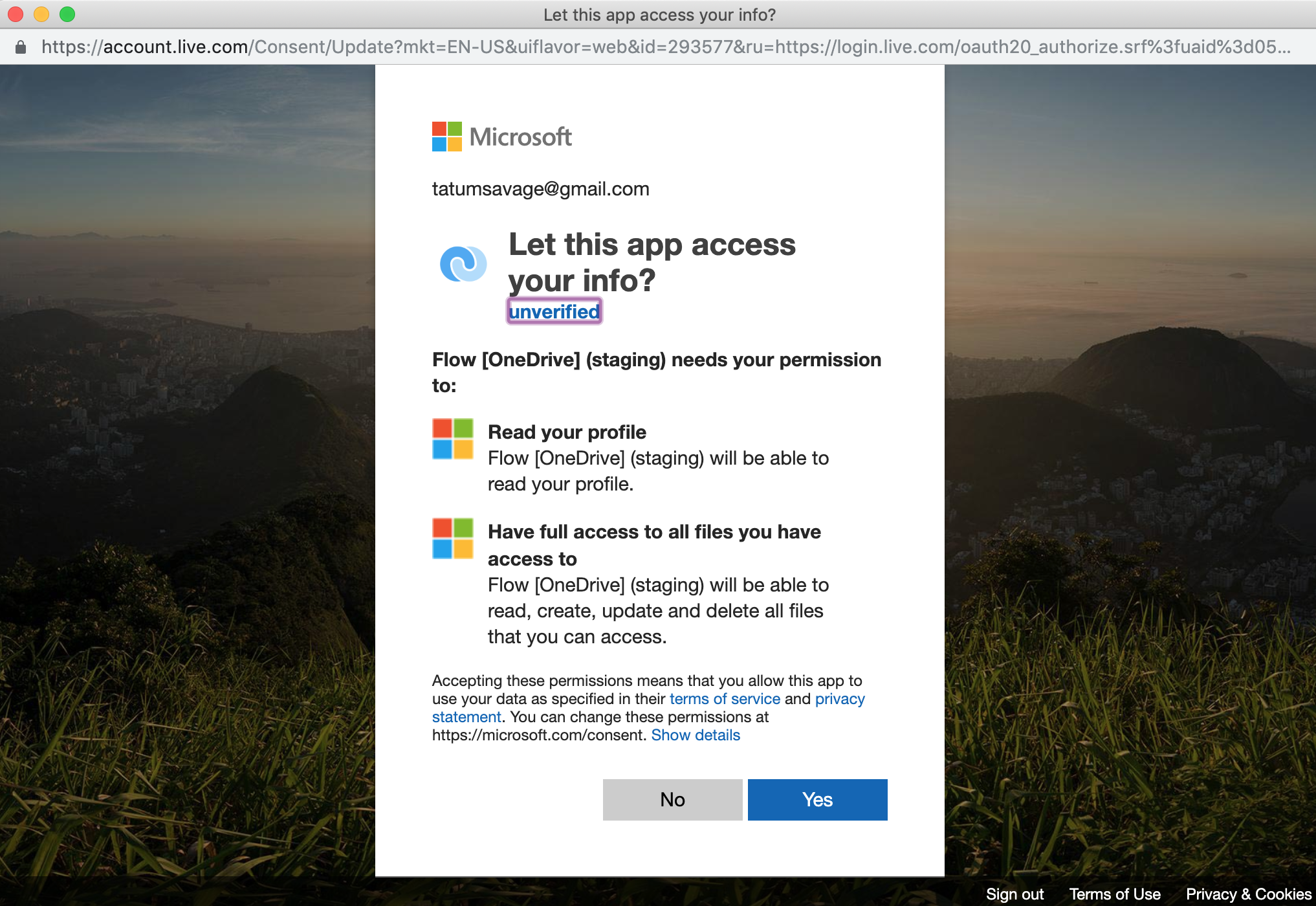 Once that's done, you can start adding files right away! To add your files, just click to highlight the items, then click open to finalize.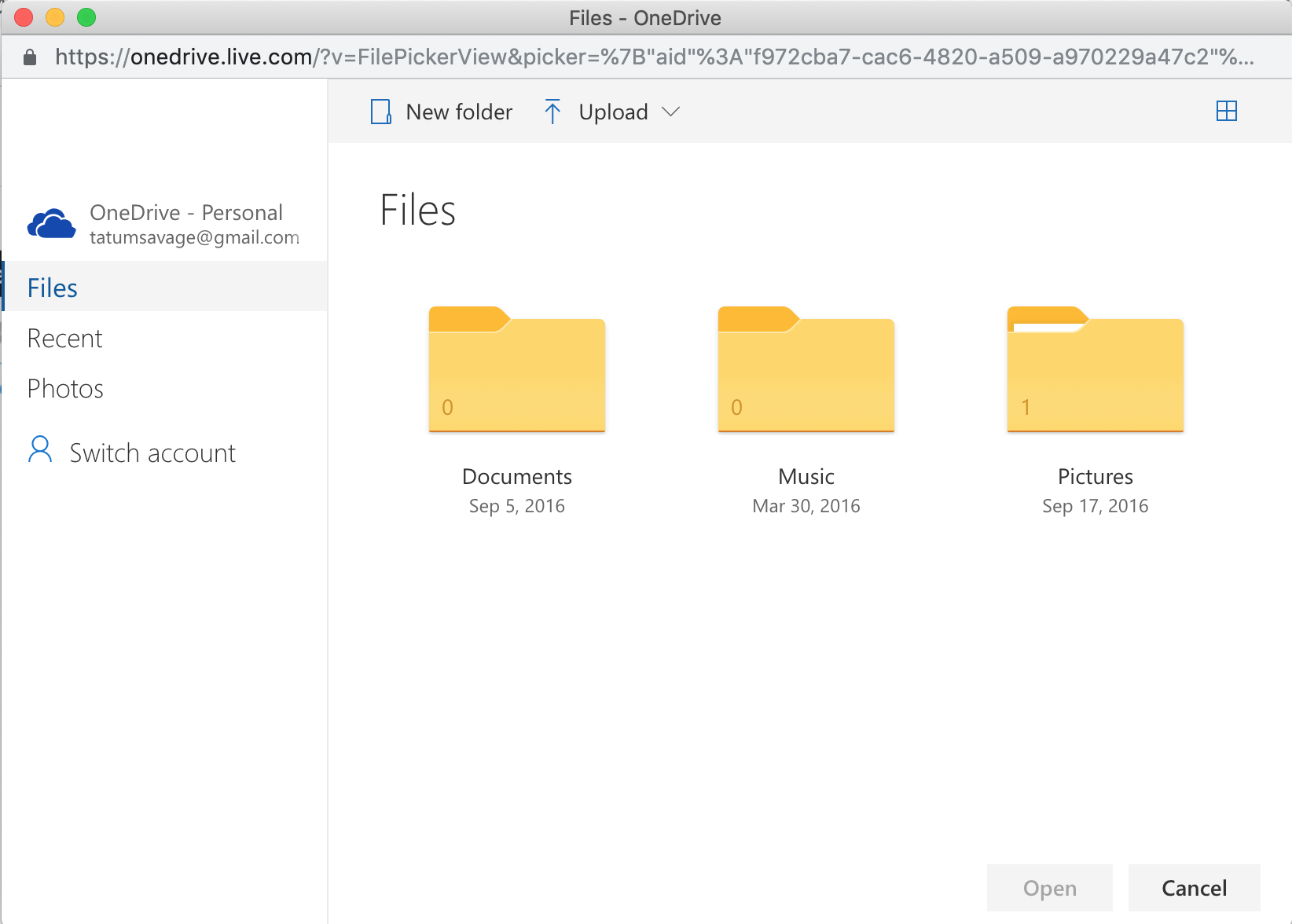 The files will appear below the comment form when the upload is complete. Click "Save and Post" to add it as a task comment, or click outside the note field to add it as a note. Once saved, you can click to preview the file.