Work with more than one business, and want to keep tasks, chat and billing separated? Creating another organization in Flow is the way to go.
---
If you work with different businesses and want to keep not only your tasks and chat separated, but your billing as well, creating another organization is the way to go. You'll use all the same information to login, but none of the data created in other organizations will be accessible between them, and billing information is not shared between. If you want to work with other businesses but keep billing under one plan, you may want to create a new team instead.
To create an organization click the organization icon in the top left corner to open up the Preferences dropdown, then click 'Start New Trial' at the bottom. This will start a new organization, which means you'll begin a new 30 day trial, after which you'll be asked to select a payment plan..
Note that this option will only appear if you are not a member of an organization that is currently on a trial.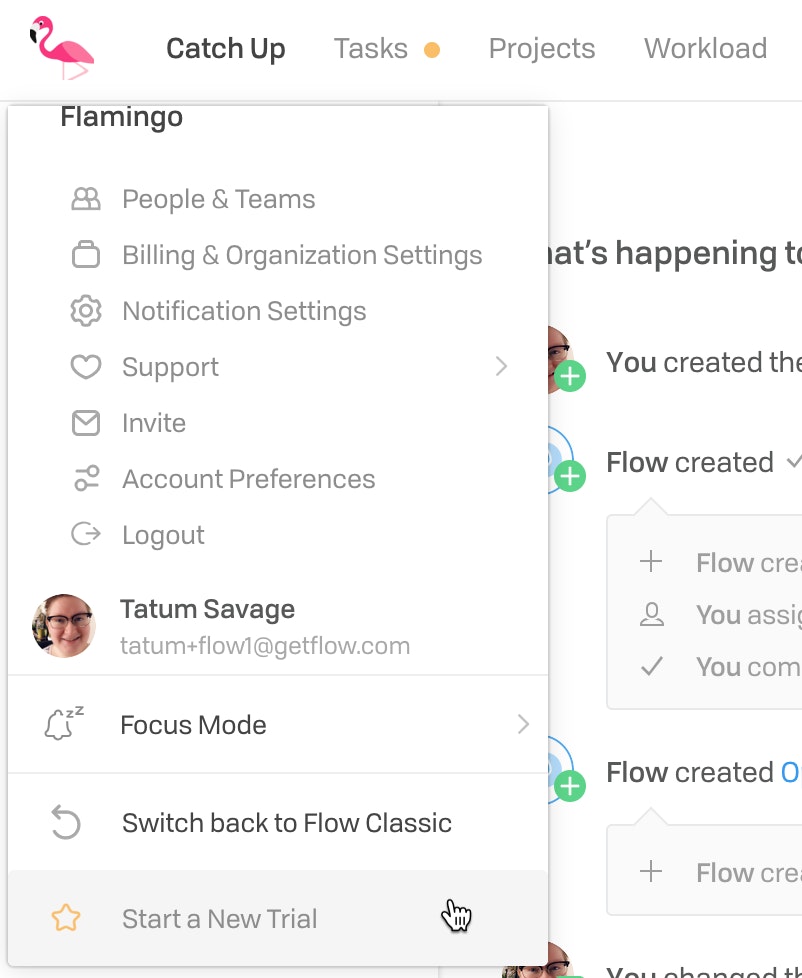 After you've confirmed that you want to start a new organization, the next step is to add some more information about it. First you'll name your organization — it can be the name of a company or department, like "Flow Marketing," or something more descriptive — and add some details like your company website and your reasons for checking out Flow. On next steps you'll also let us know what kind of work your team does and what departments will be using the app and how big your team is.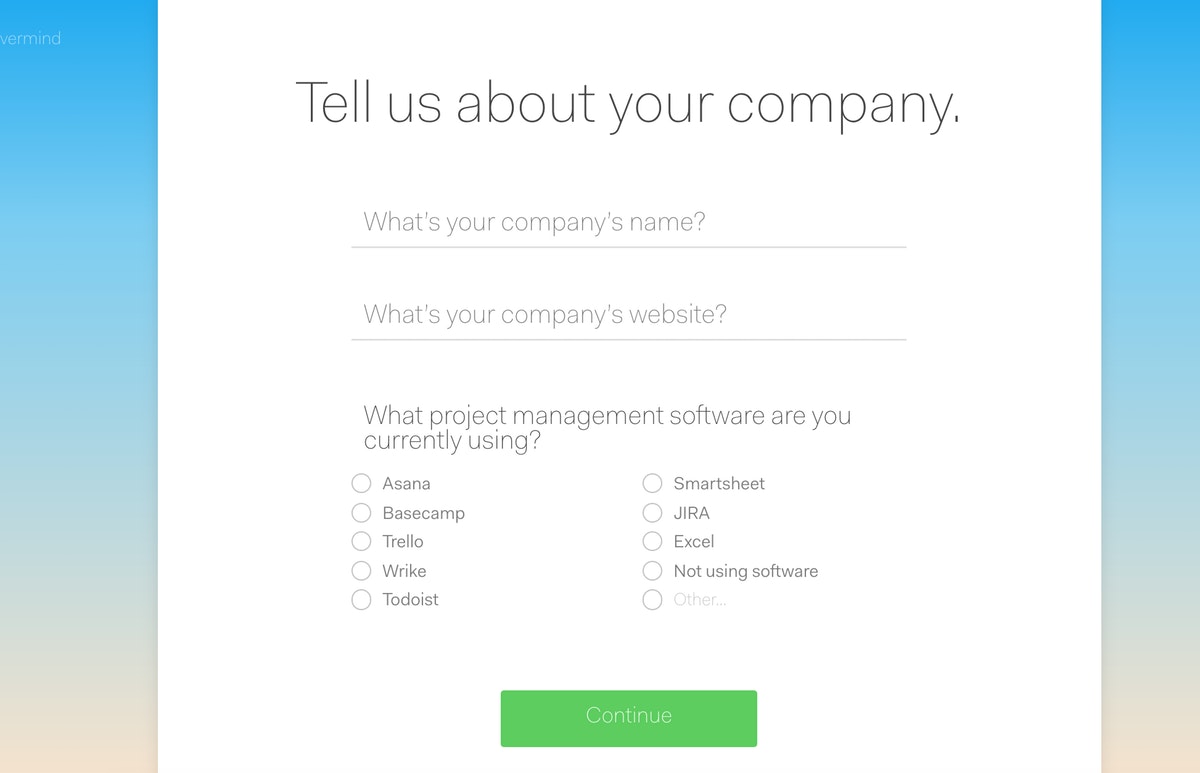 Next, you'll have the option to set up one or a few new teams in this organization. If you're not sure which you need, start with one; you can always
create more teams
down the road.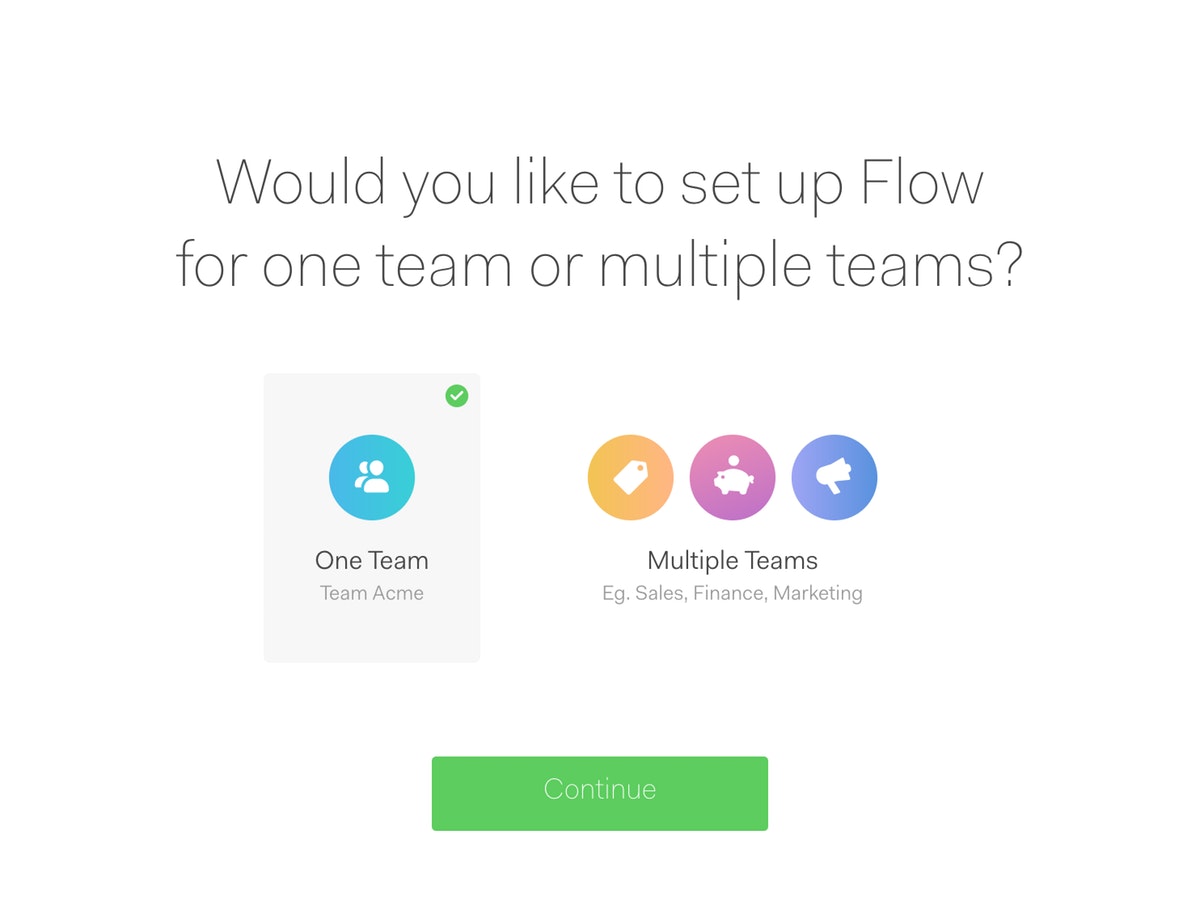 Finally, you can enter the email addresses of the teammates you plan to work with in this new space. If you haven't quite decided yet, don't worry. You can
invite more users to your organization
at any time on the People page, directly from a team, or project invitation form.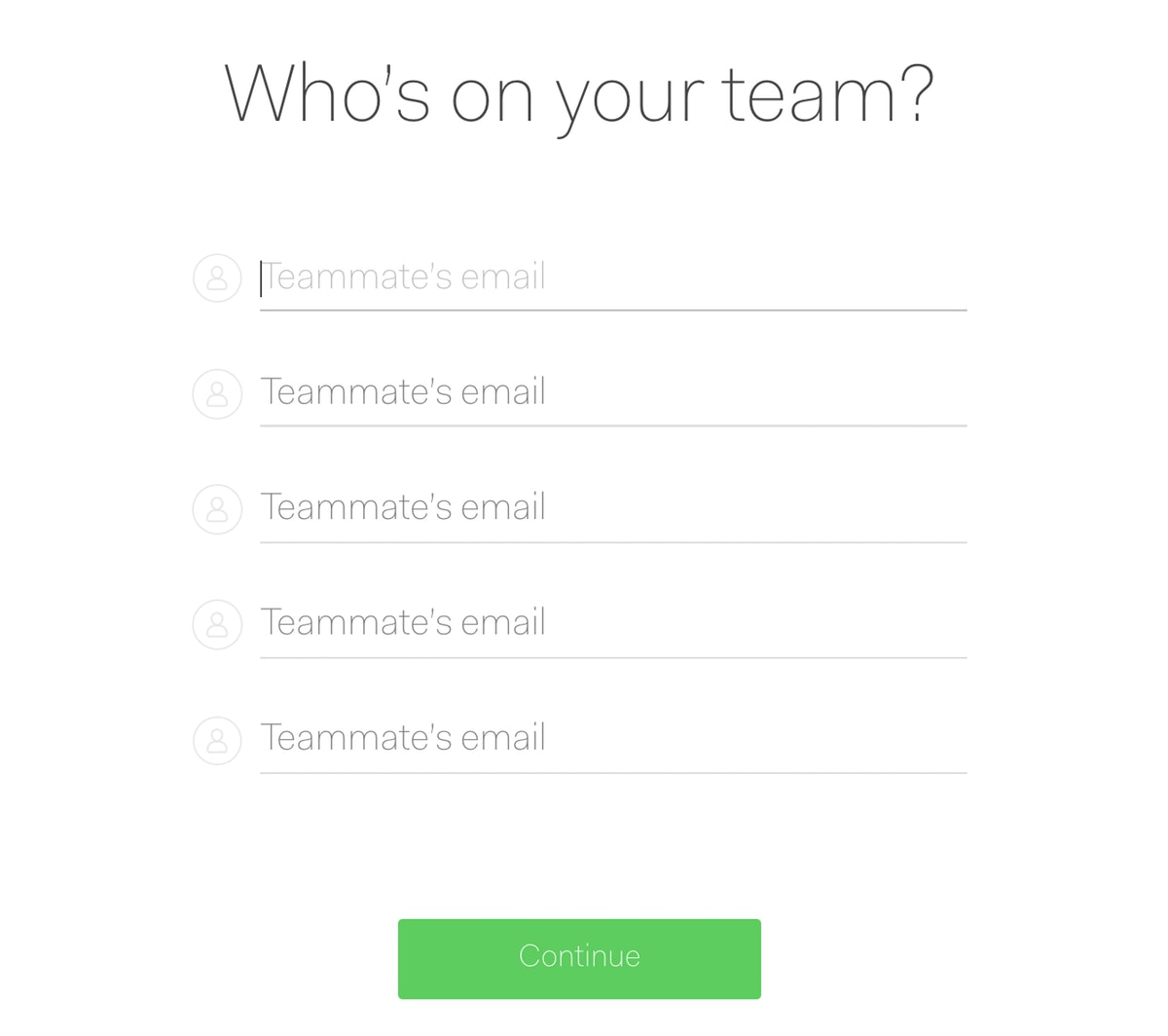 Now you'll be taken to your new organization to get cracking on the next big thing. Not sure what to do first? Start by
creating a project
and then
some tasks
!