Creating a project in Flow is just the first step. Next, you can add a timeline to establish a schedule, plan alongside other projects, and stay on course.
---
Once you've created a project in Flow, you can add a timeline to it. This allows you to view your project alongside other scheduled projects on the Project Timelines calendar and to see whether your team is on time or behind schedule.
FYI: Project Timelines are available as part of our Plus and Pro plans. To learn more about what each of our plans include, check out our help doc here.
To create a project timeline, click "Add project timeline" below the project name.

This opens a date selector popover where you can choose a start and end date for your project. Once you've selected your start/due date, the duration will appear highlighted on the popover calendar. Click the Save button at the bottom of the popover to apply your changes.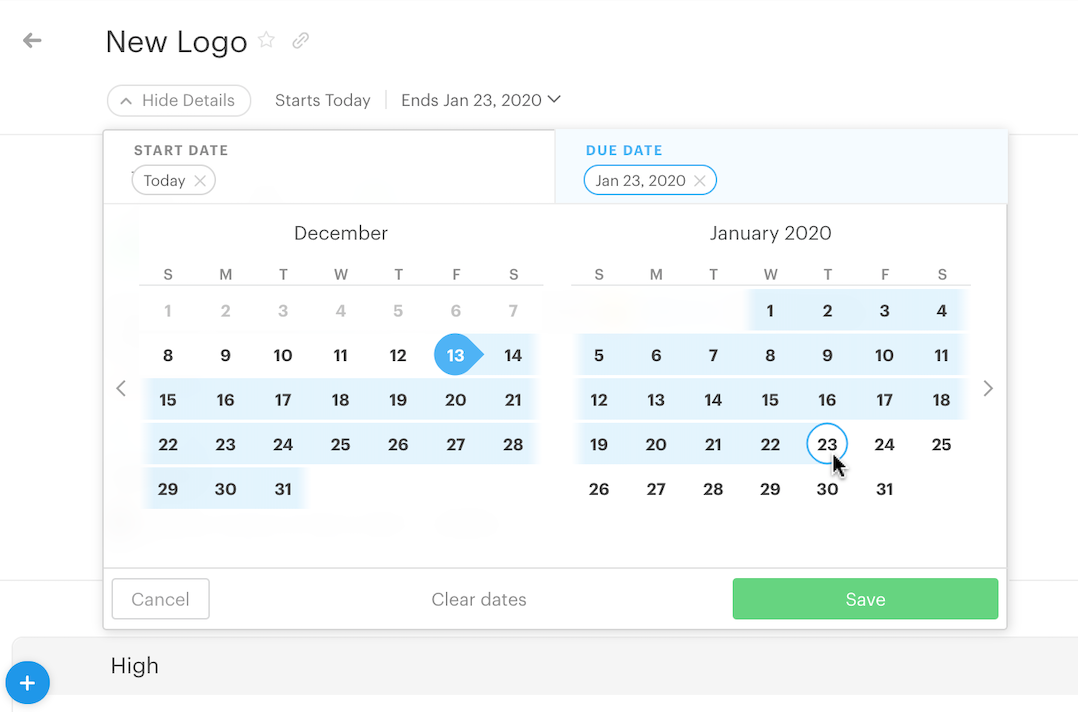 Once saved, you'll see a "Tasks Left" indicator appear above your project description. This allows to you see, at a glance, how many scheduled tasks have been completed and how many remain open. This data, along with the time remaining on the timeline, helps Flow to determine if you're on time or behind schedule, so you can allocate personnel accordingly or start planning for your next project.

Once you've added your timeline you'll see it appear at the top of your project schedule between the dates that it spans. It will take on the colour of your project (if you've applied one). Just click "Schedule" on the top right side of the project view to switch from the list or column view.

You can also view your timeline alongside your other scheduled projects by clicking "Timelines" in the navigation bar. You can hover over the timeline to see high-level project details, such as how many tasks have been completed and how many remain open (and who they're assigned to).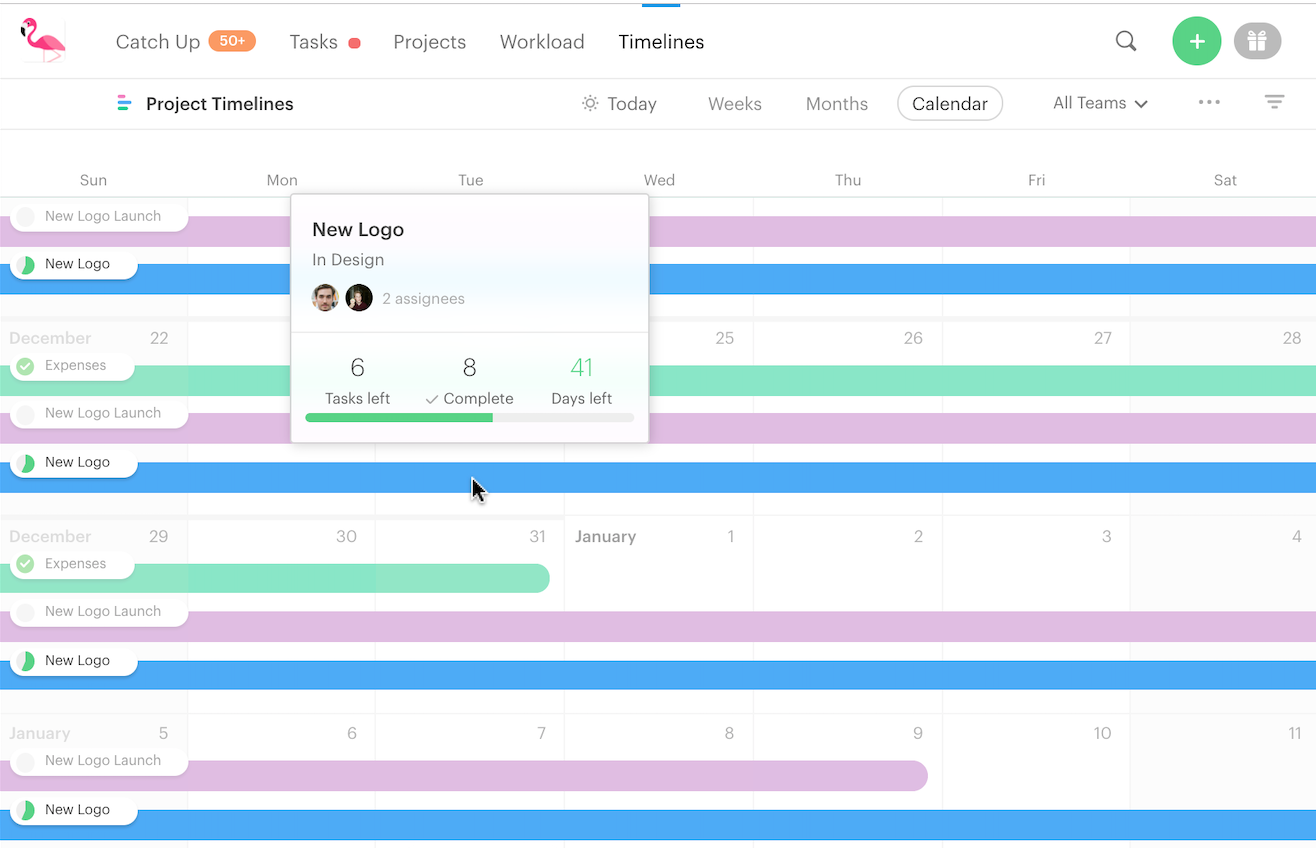 You can read more about the Project timelines calendar, its features and how to use it here.