To use Flow beyond the end of your free trial, visit manage.getflow.com and enter your payment information.
---
When you've decided if Flow is a good fit, you can purchase a subscription to continue using Flow beyond the trial end-date. To do so, open Organization Settings by clicking the organization icon in the top left corner of the app, hovering over
'Administration',
then selection
'Organization
Settings'. If you're using the browser version of Flow, you can also go directly to manage.getflow.com.
If you're using the Mac App Store version of the Flow app, you'll have to go to manage.getflow.com in a browser to make changes to your billing information or subscription.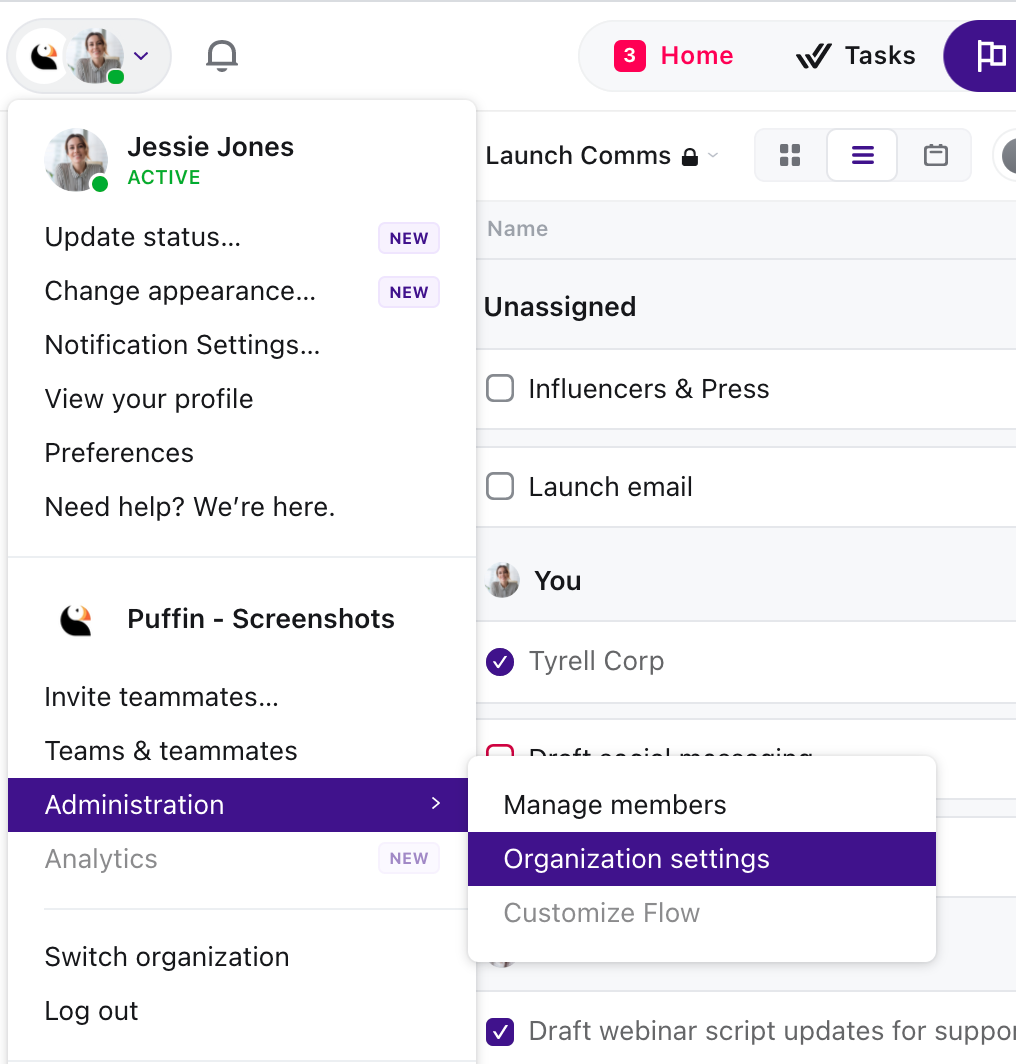 At the top of the settings page is information about your trial, along with a Purchase button. Click this to move forward.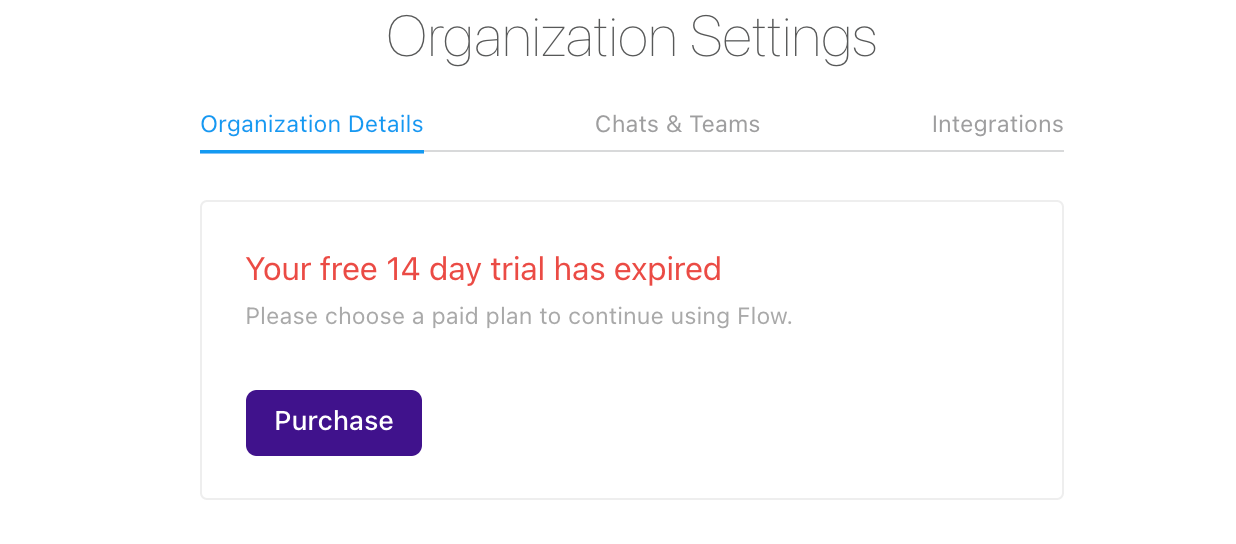 On the
"Choose
your plan" page, select the plan that best suits your needs. You can click
"Monthly"
or
"Annually"
to choose your billing schedule. You can also select whether you want the Solo, Basic, Plus, or Pro plan here. You can also add a coupon here, if you have one, by clicking
'Apply
a coupon code' in the top right.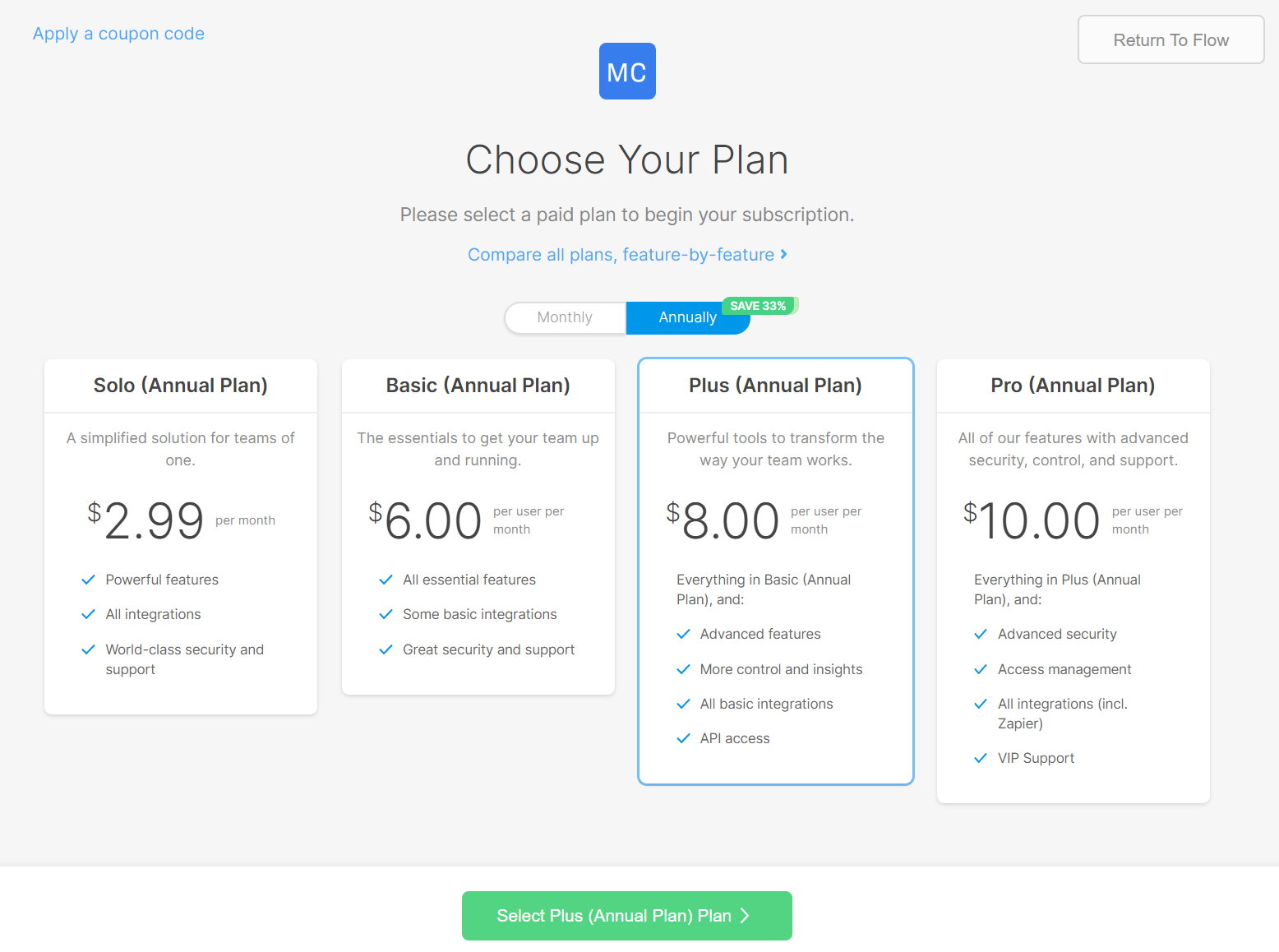 On the next page we'll show you the subtotal. You'll see how many users, any discounts applied, and the total amount that will be charged. If everything looks good, click continue to head to the checkout page.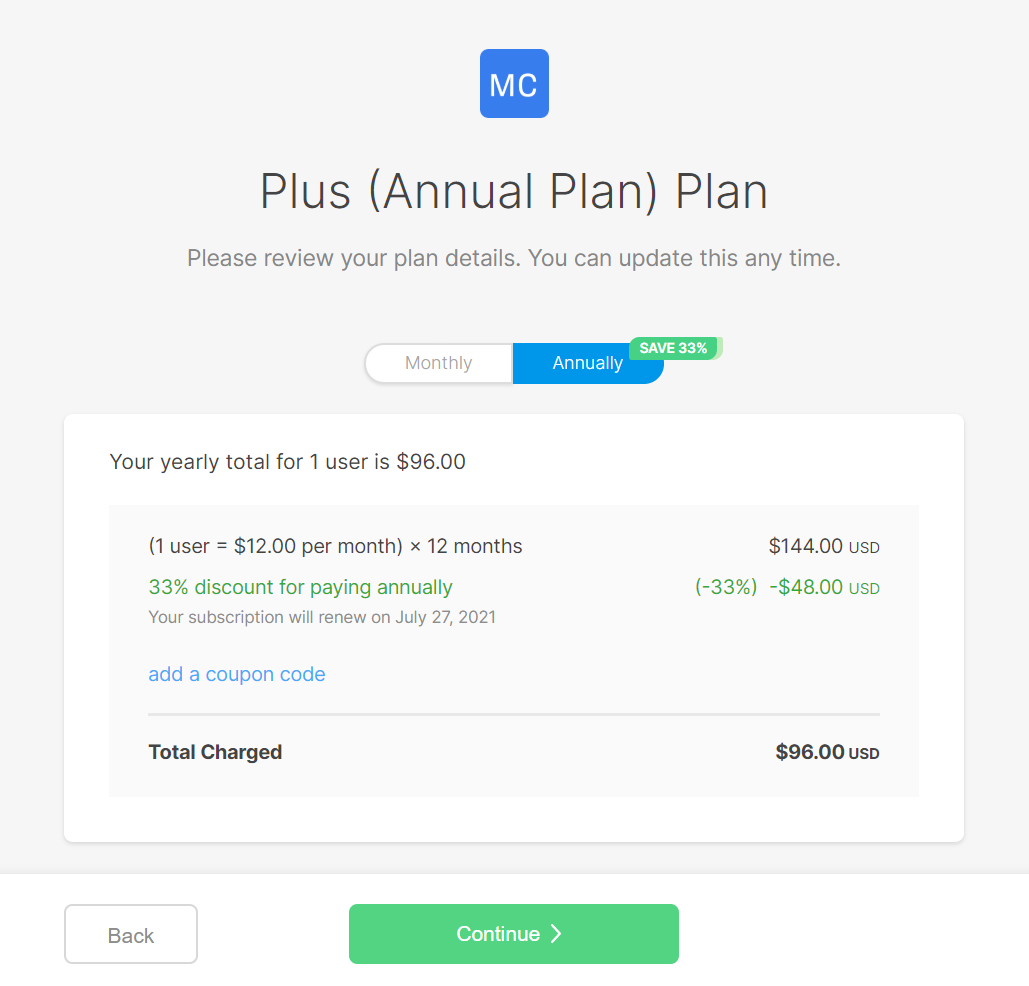 The last step is to enter your billing info, including your billing address. If anything is incorrect, the fields will highlight red. When you've confirmed all the information in the form is correct, click
"Purchase"
at the bottom of the dialog to purchase your subscription.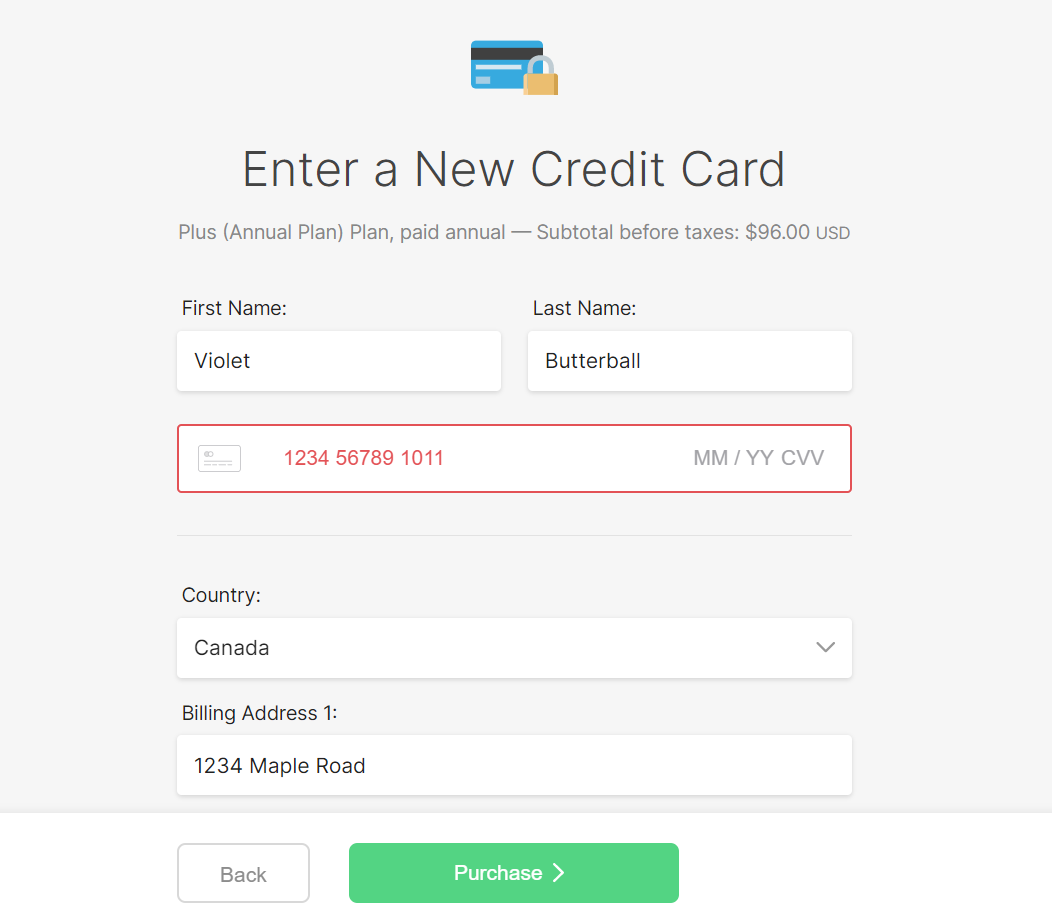 You will be brought to a success page once the payment is confirmed. If there was an issue with the charge, you will see an error. If you have trouble purchasing a subscription or if you encounter any other billing issues, please
get in touch
with our team any time.