Task timelines are an easy, visual way to give you and your team a better idea of your overall workload.
---
When creating a Task in Flow, you might want to add a timeline to it. This allows you to view your task alongside other scheduled tasks on the Workload page and to see whether your team is on time, or running behind schedule.
FYI: Task Timelines and the Workload View are available as part of our Plus and Pro plan. To learn more about what each of our plans include, check out our help doc here.
Start by creating a task using the task form, opened by clicking the green plus in the top right hand corner.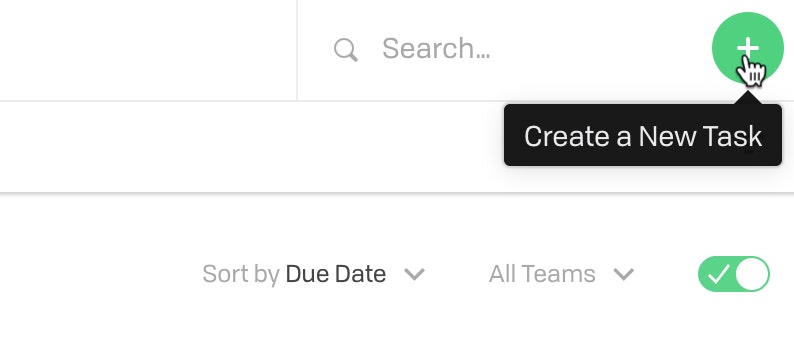 Once the form is open and you've finished entering task details, click start date to open the selector calendar.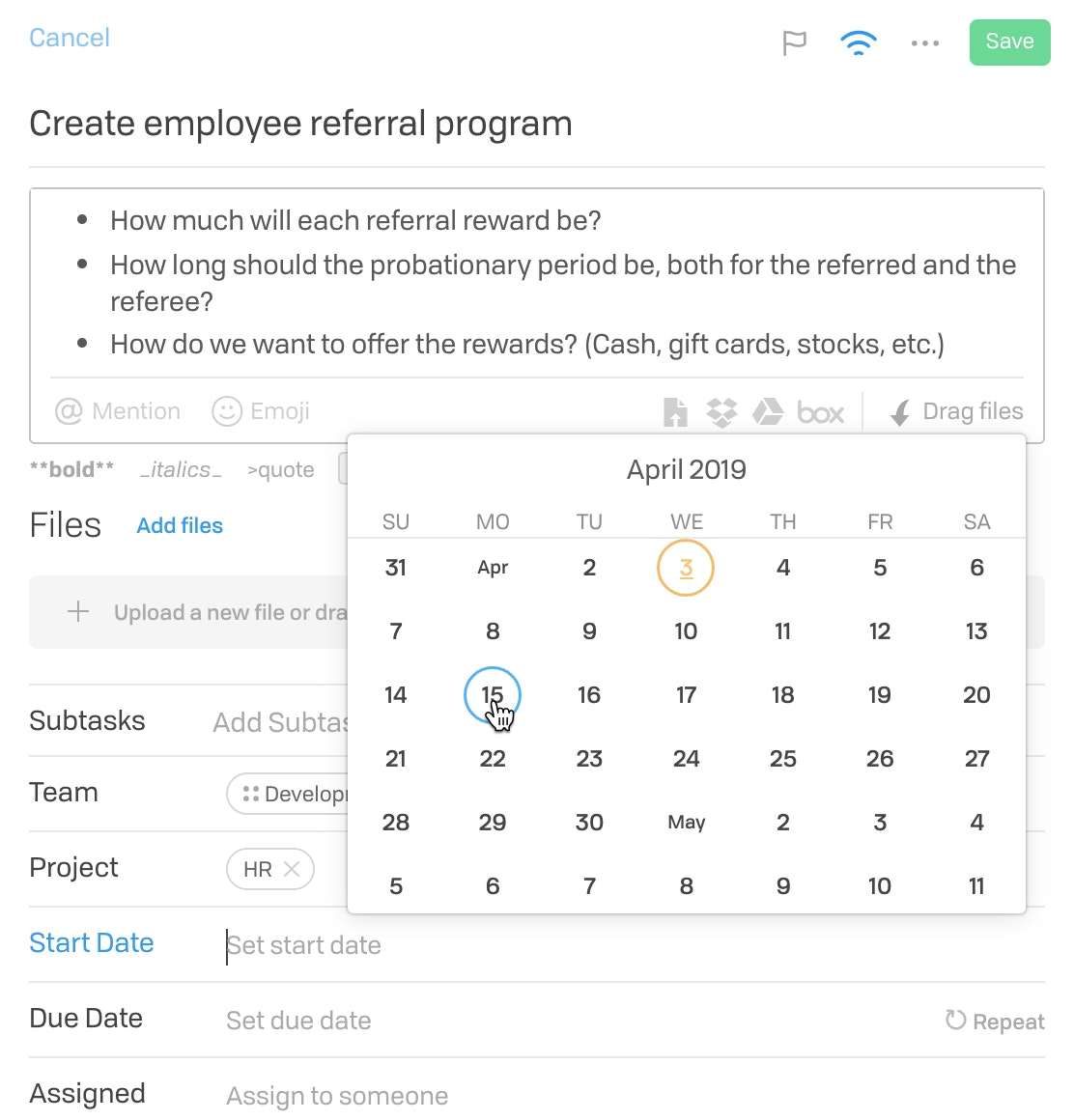 Choose your start date, then open the due date selector and select when you'd like this task to end.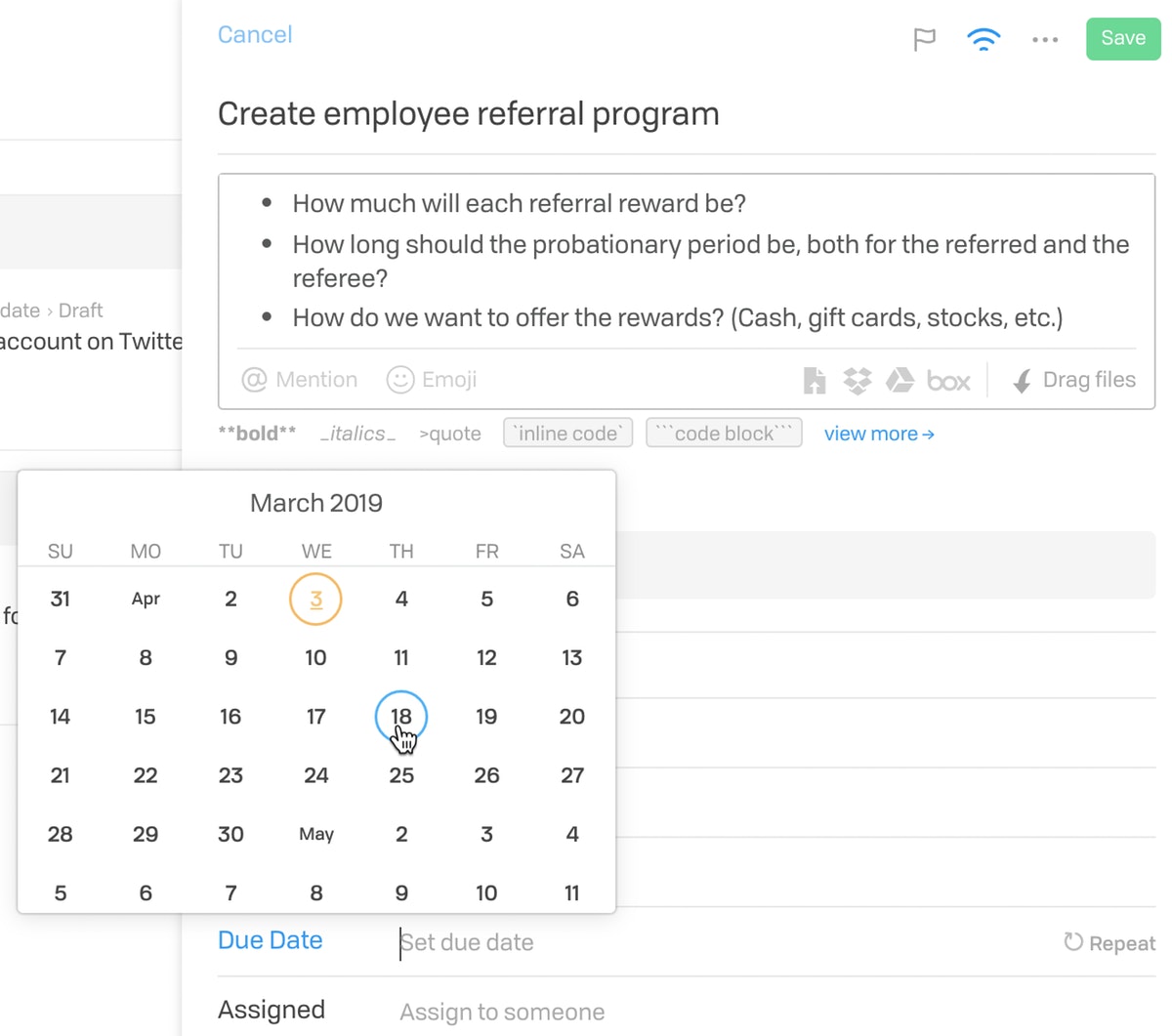 Once the task is saved you'll have successfully created a task timeline, viewable in your schedule view and on the Workload page.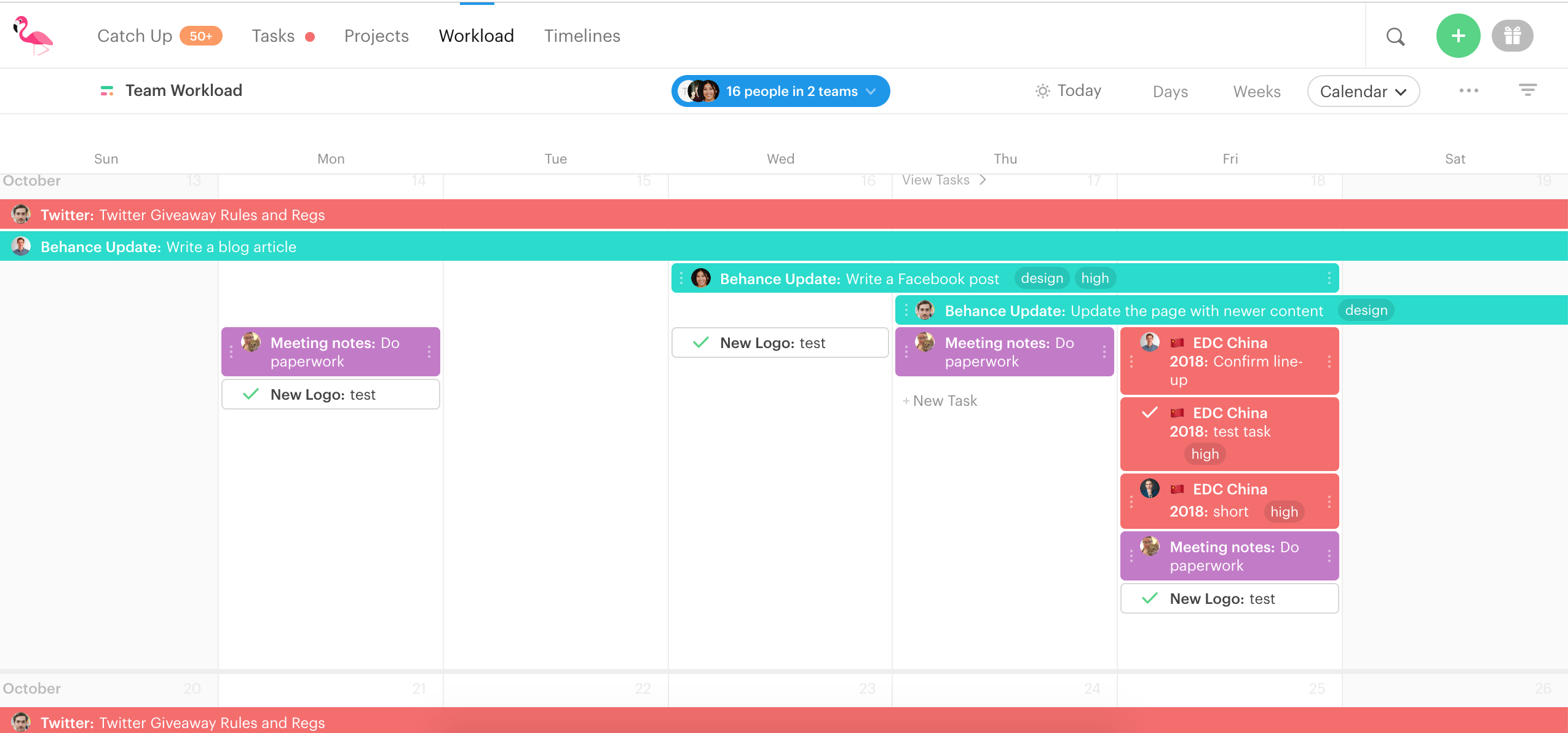 On the Workload Page your task will display like above. If you find you need to adjust the timeline, just grab the end of the task and drag and drop it to the new start or end date. The Workload page displays tasks in either Days, Weeks, or in a Calendar format. You can also choose which teams you want to view tasks for as well from the dropdown in the top right.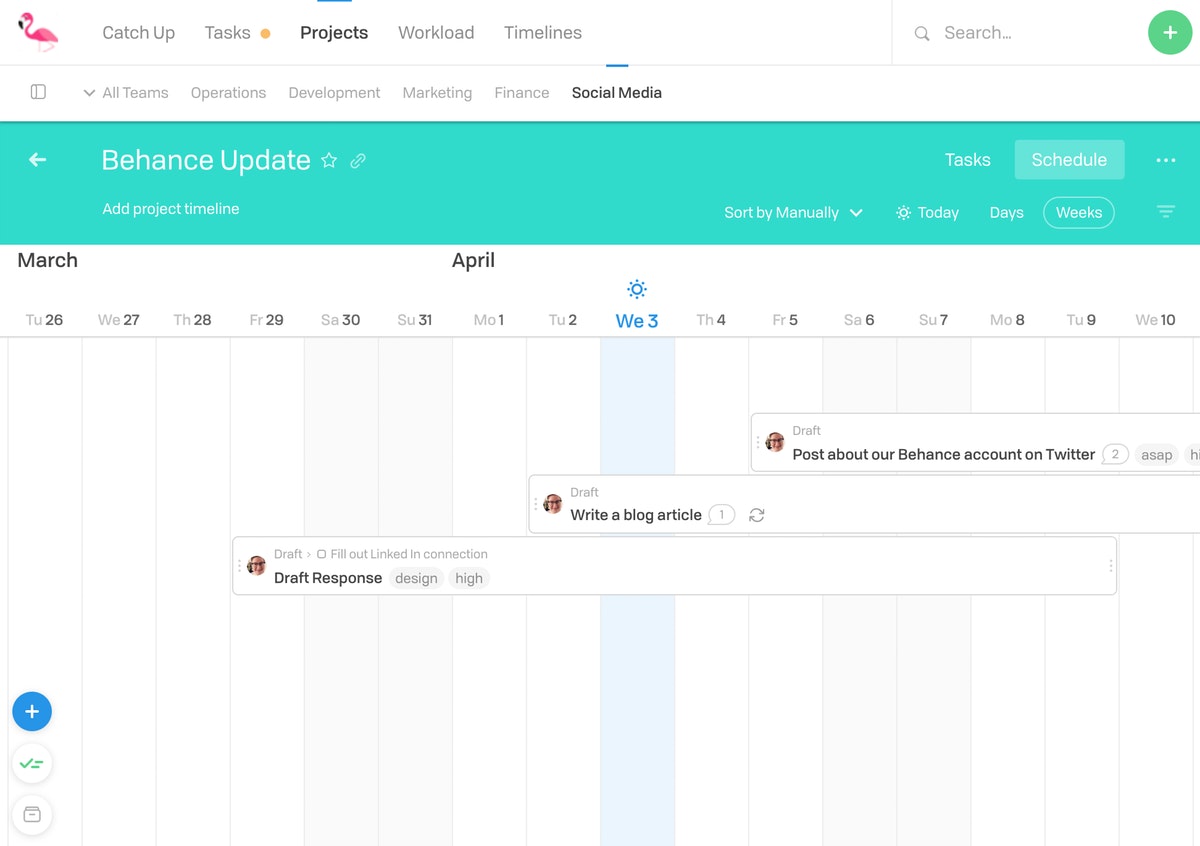 You can also view your Task Timelines in the Schedule view of a project. You can choose to view by days or weeks, and can sort manually or by owner. To quickly change the start or due date of a task you can drag and drop the timeline.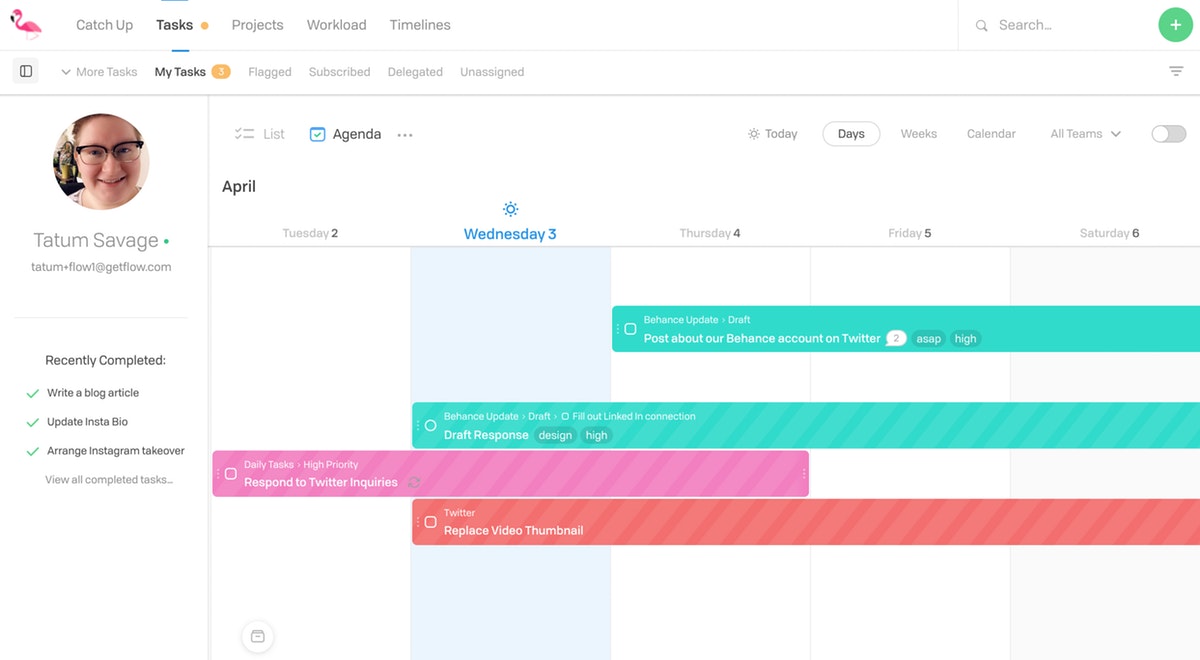 Lastly, you have the Agenda view. This is accessible from your My Tasks page and shows you all of your upcoming tasks in either Days, Weeks, or Calendar view. You can select which teams to show here via the dropdown in the top right corner.