You can quickly create and organize your tasks in projects right from Flow for Android.
---
With Flow's Android app, you can easily create new projects to keep your work organized even when you're on the go. To start, make sure you're in the workspace that you want to create the project in. You can check by tapping the avatar at the top of the sidebar and then selecting the correct workspace.
To create a new project, click the + in the app sidebar.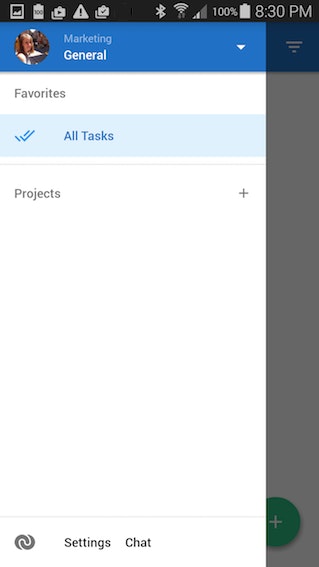 Next you'll be asked to name your project and then select who can view it. To finalize, tap "Create."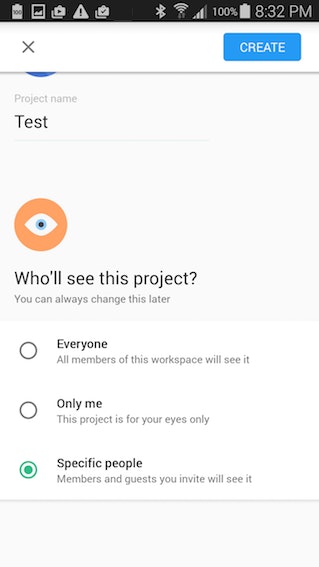 Once your project is created, tap "Add note or attach files" at the top of the project view to add a description to the project along with any relevant resources or documents that will help your team complete the project successfully.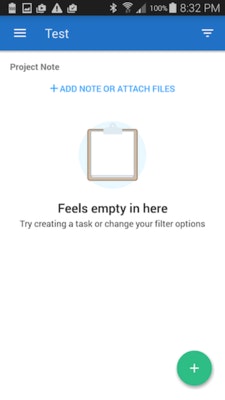 Finally, you can sort how your tasks are displayed and which ones you see in the project by tapping the v in the top right of your screen. When you've found the right combination for you, tap "Apply Sort."