Whether you're working with multiple companies or in business and personal organizations, the Flow Tasks app makes it simple to move between them without losing momentum.
---
An organization is what all your work is tied to in Flow. It's what your subscription is tied to and where every teammate you work with in Flow is invited to when they join the account. It's also where every team, project and task lives once it's created in Flow. While each organization is totally separate and secure, we have made it easy to move between them if you belong to more than one (like if you were invited to two separate Flow accounts with the same email address.) In the Flow Tasks app, it's as simple as a couple of clicks.
To get started, just click the logo in the top left corner of the screen.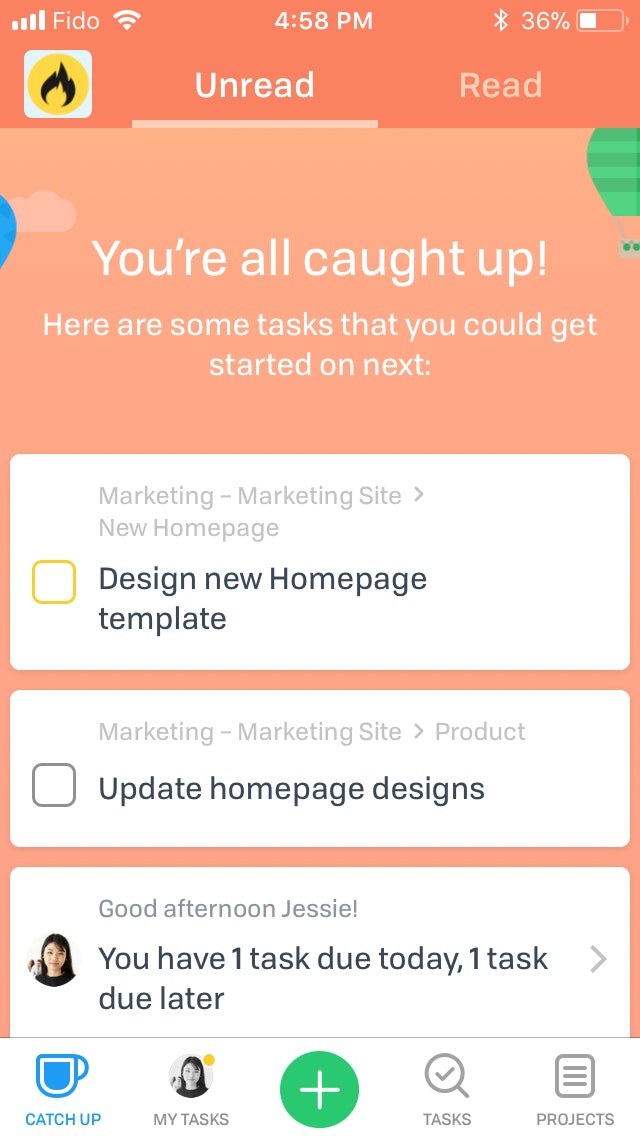 This will open a side panel on the left side of the screen. If you belong to any other organizations they'll be listed here. To jump into another organization just tap the name and you'll be taken there automatically.