Concentrate on what you need to get done by going into Focus Mode and temporarily muting your notifications.
---
Focus Mode on iOS mutes your notifications from Flow, giving you a concentration break when needed. To turn it on, open the menu by tapping the logo in the top left.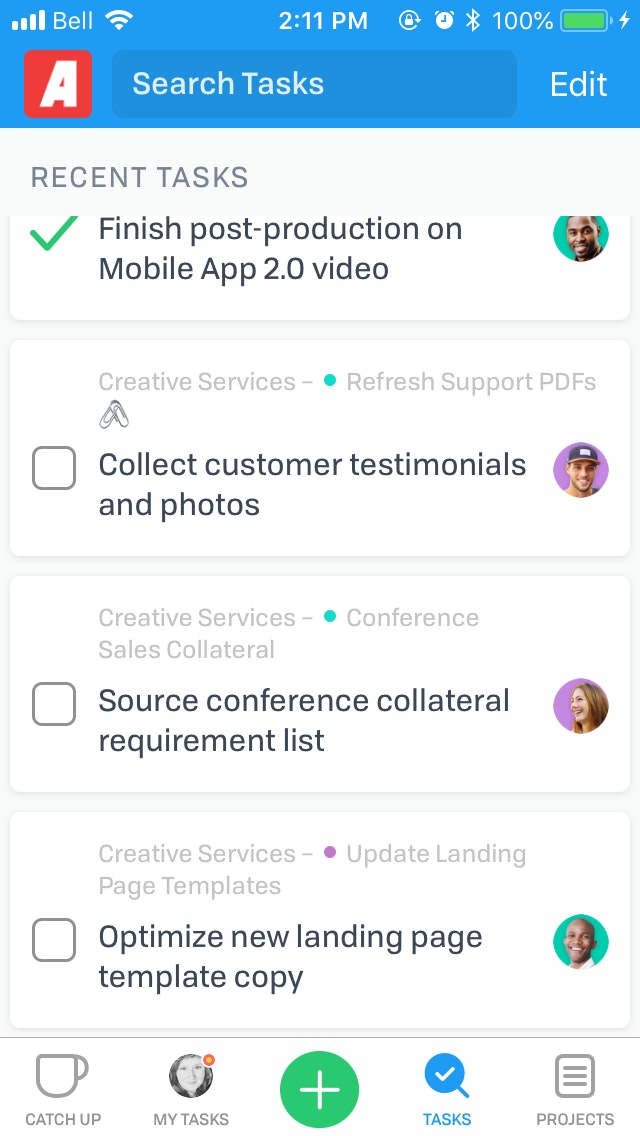 Tap the toggle beside 'Focus Mode', then select the amount of time you want to turn focus mode on for.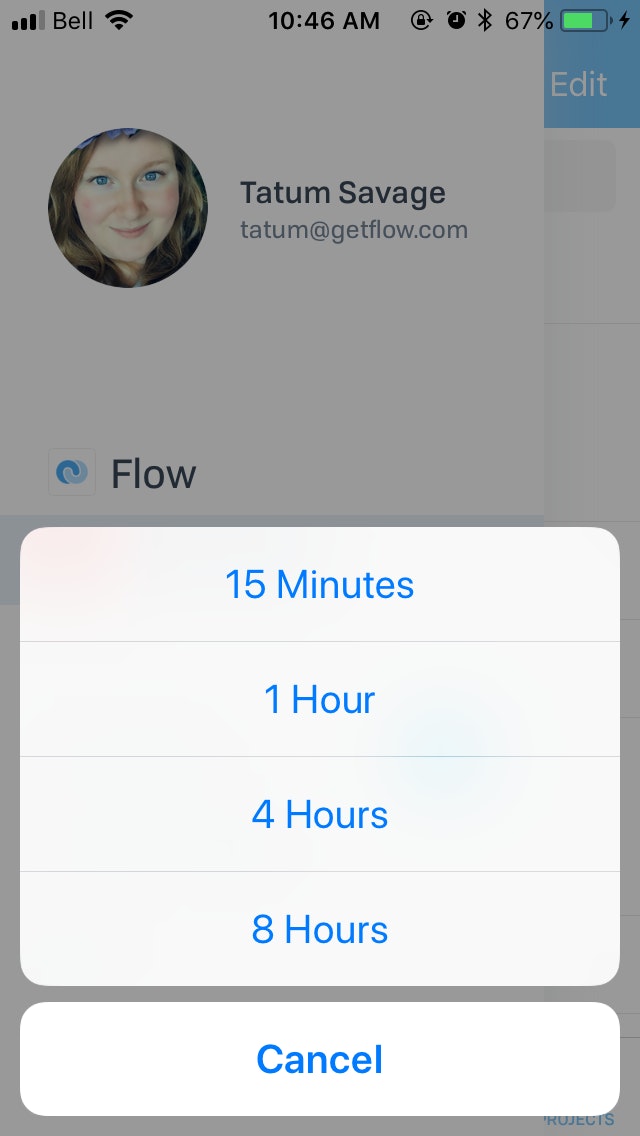 After selecting the length of time for focus mode the toggle will turn blue, indicating that focus mode is on. There will also be a note stating how long until you're done focusing. If you'd like to turn off focus mode earlier than you have set, just tap the toggle again.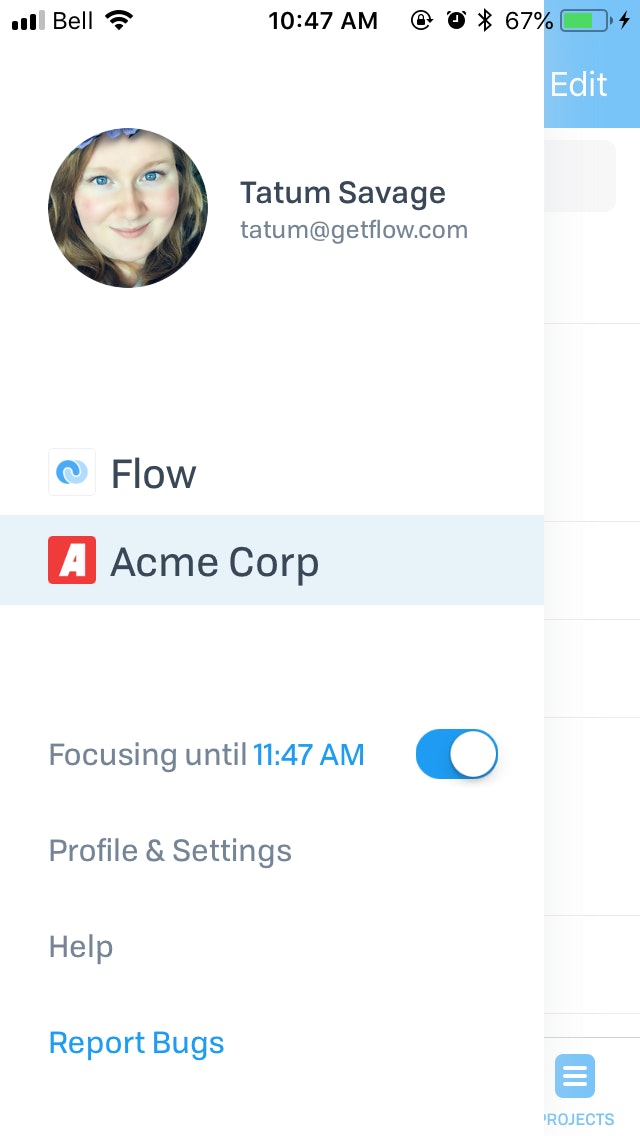 To learn about focus mode on desktop, check out our help doc here.