When using Flow for Mac, you can select your preferred alert style from your system's notifications settings.
---
Flow for Mac alerts you whenever there is new activity in your team by displaying push notifications on your Mac desktop. Clicking the notification will take you to the task in the Mac app. This makes it easy to keep up with your organization without having to open Flow into the browser or your email for notifications.

You can make changes to your Notification settings at any time in your Mac's System Preferences under Notifications. Turn on banner or alert notifications or select none to stop them from appearing. You can also check/uncheck the box next to "Play sound for notifications" to turn sound for notifications on or off.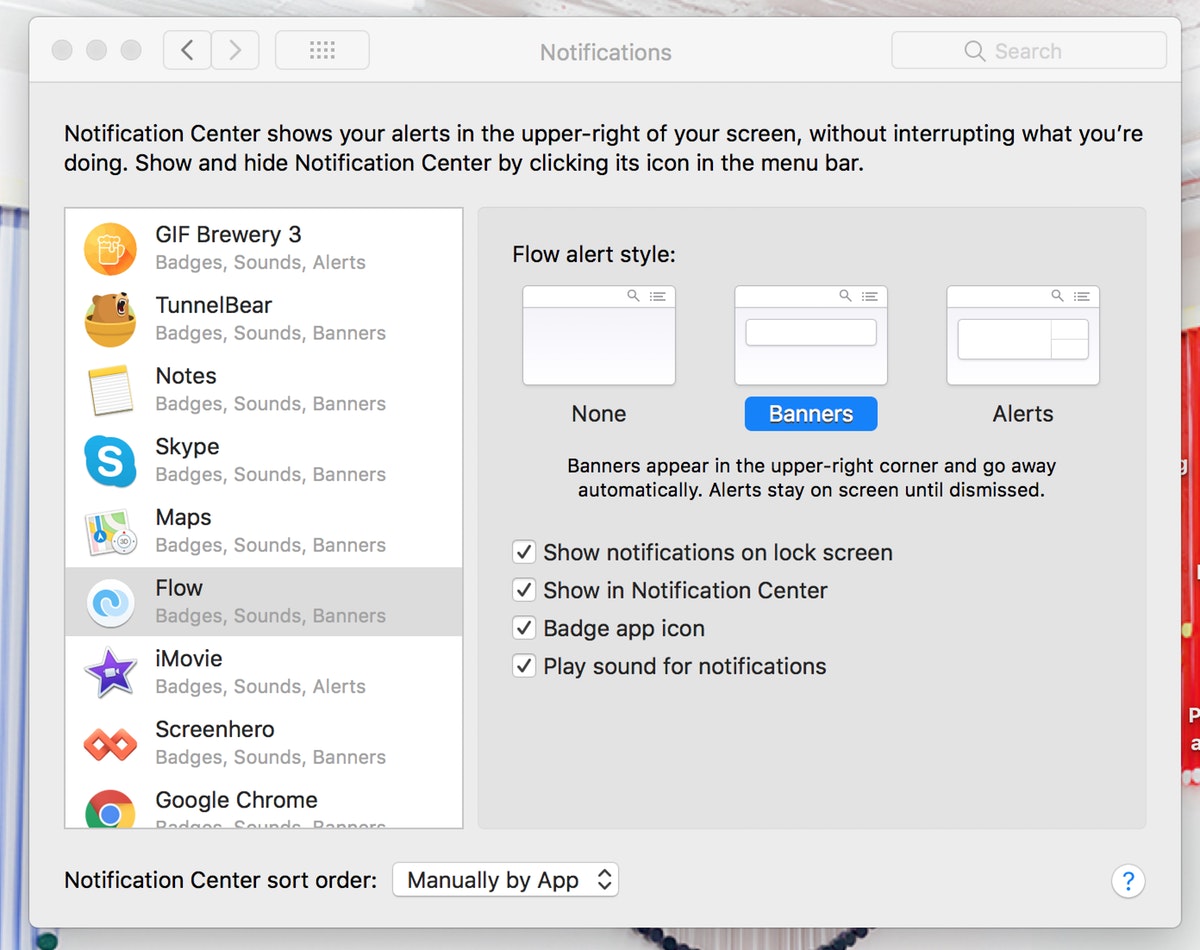 If you step away from the app and want to see what you missed, just click the Notification Center icon in the menubar to view your most recent notifications.
The Flow icon in your Mac's dock will also display a badge with the number of new notifications so you can manage your updates at a glance.