You can download Flow for Mac right from the web app's help menu. You can also download it directly here.
---
Flow for Mac is a great companion to the web version of Flow. It allows you to work in Flow directly from your desktop without ever needing to open a browser.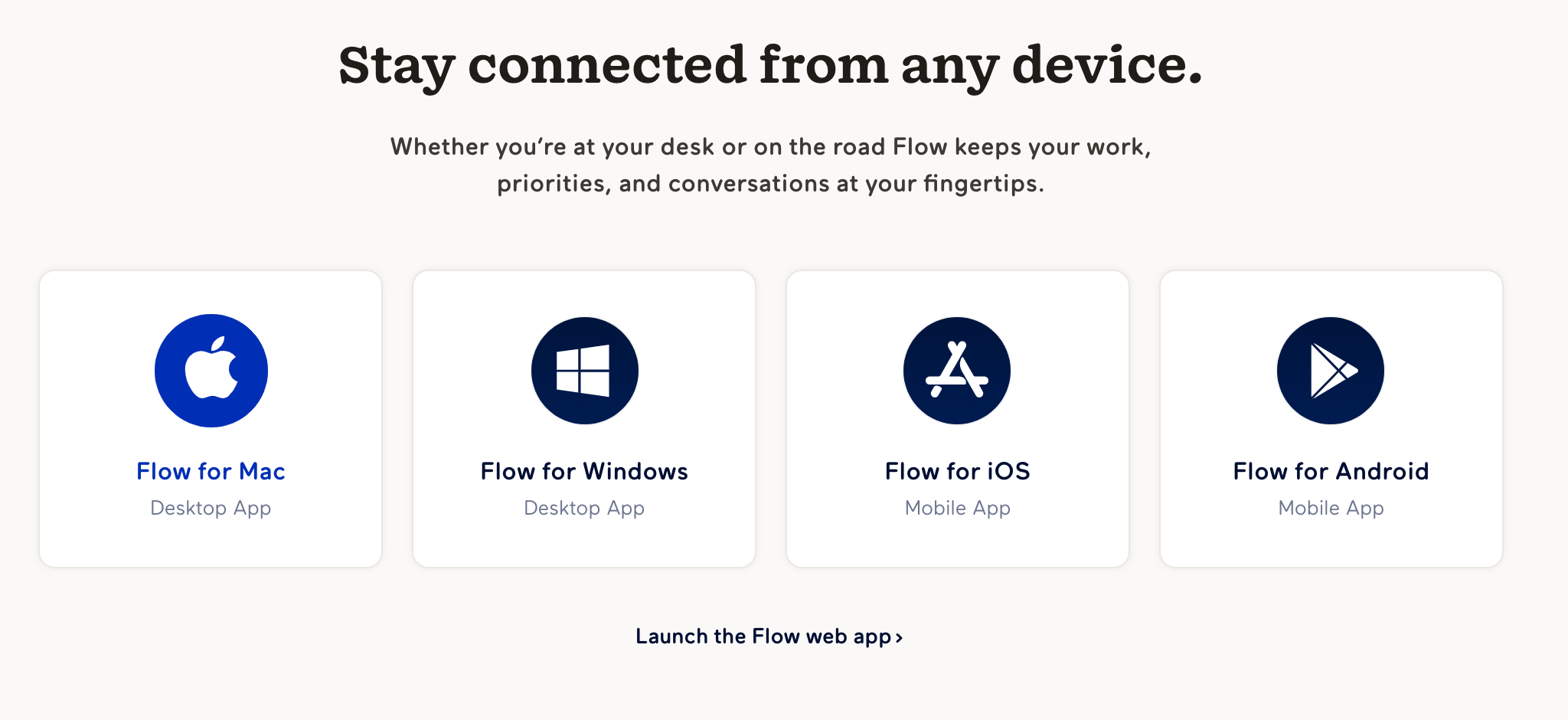 You can easily download it from the web app by clicking your avatar in the top left corner, and selecting Flow from the bottom of the dropdown, then Download Apps. You can also access the apps page by clicking here. Alternately, you can download it directly from getflow.com/mac/download. Once you've downloaded Flow for Mac and moved it to your Applications folder, you can log in with your Flow account details, and start working on your tasks again.
You also have the option of downloading the Mac app directly from the Mac App Store. Just click Get, then Install to initiate the download.
---
If you're a Catalina user and are running into issues opening Flow after downloading, try using Safari to download the app instead of another browser. If you are still having trouble, try these steps:
Open the Safari Menu, then go to Preferences>General. On the General tab, make sure the box next to "Open "safe" files after downloading" is checked. Save these settings, then download Flow again.