Projects in Flow are a key piece in how you'll organize your team's work. Here's how to create them, with privacy in mind.
---

Projects are perfect for relating similar tasks and organizing your team. By default, projects are shared with everyone in the team, but you can also make them private or visible to a select number of members.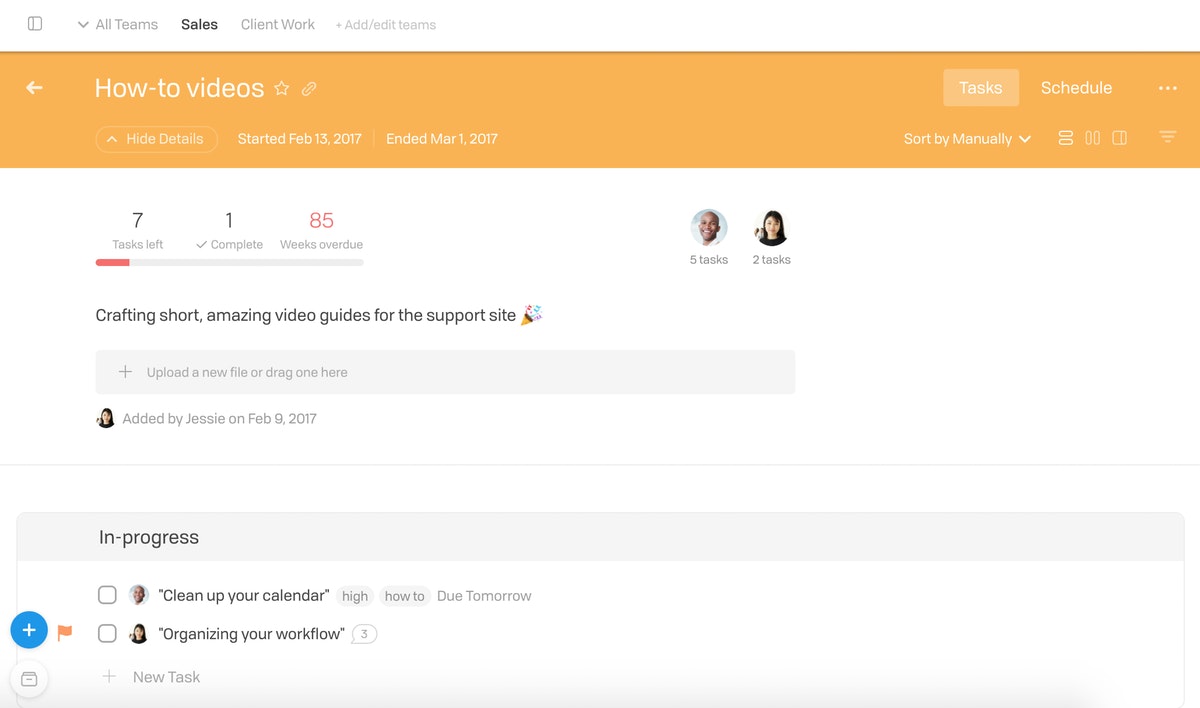 To create a new project, click the blue + in the bottom left corner of the app. You can also click the white + icon below your projects on the dashboard.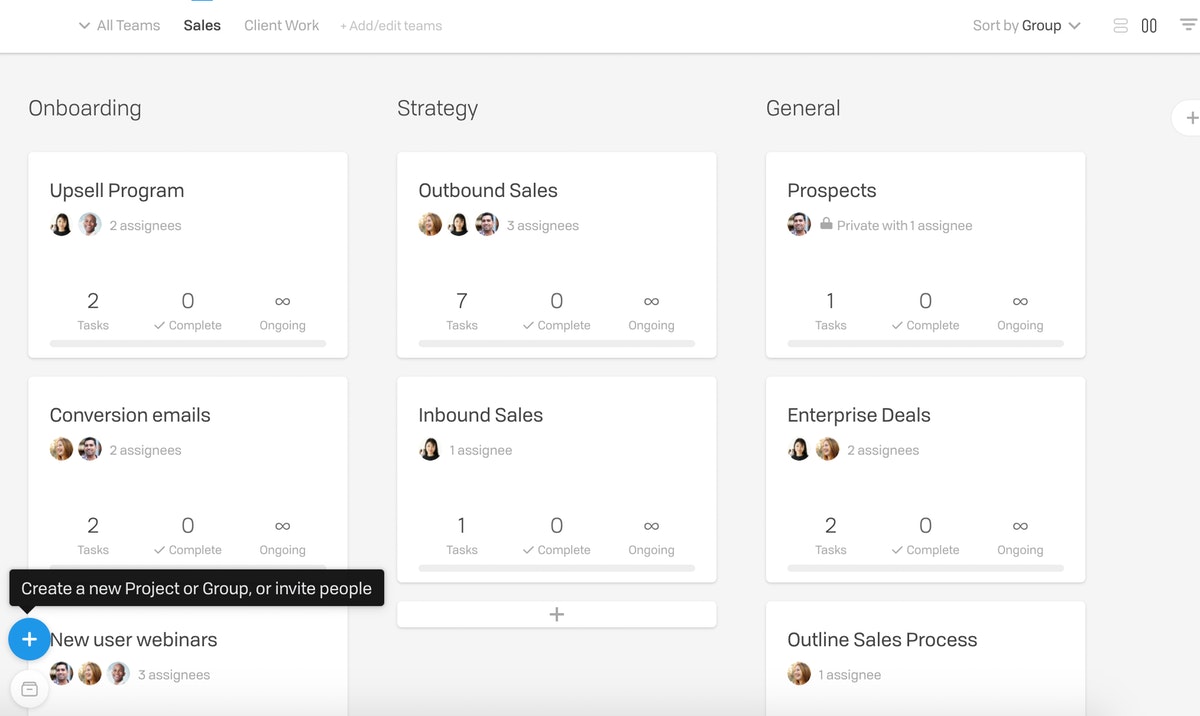 First name your project. We recommend a short but descriptive name that's illustrative of the tasks you'll be creating in it.
You also have the option to enable Default Sections, which will automatically populate your list with To Do, In Progress, Needs Review and Done sections. If your tasks will need to go through an approval process before they can be completed, this is a great way to save yourself some time. You can learn about other ways to use sections here.
When you're done, click Next to continue.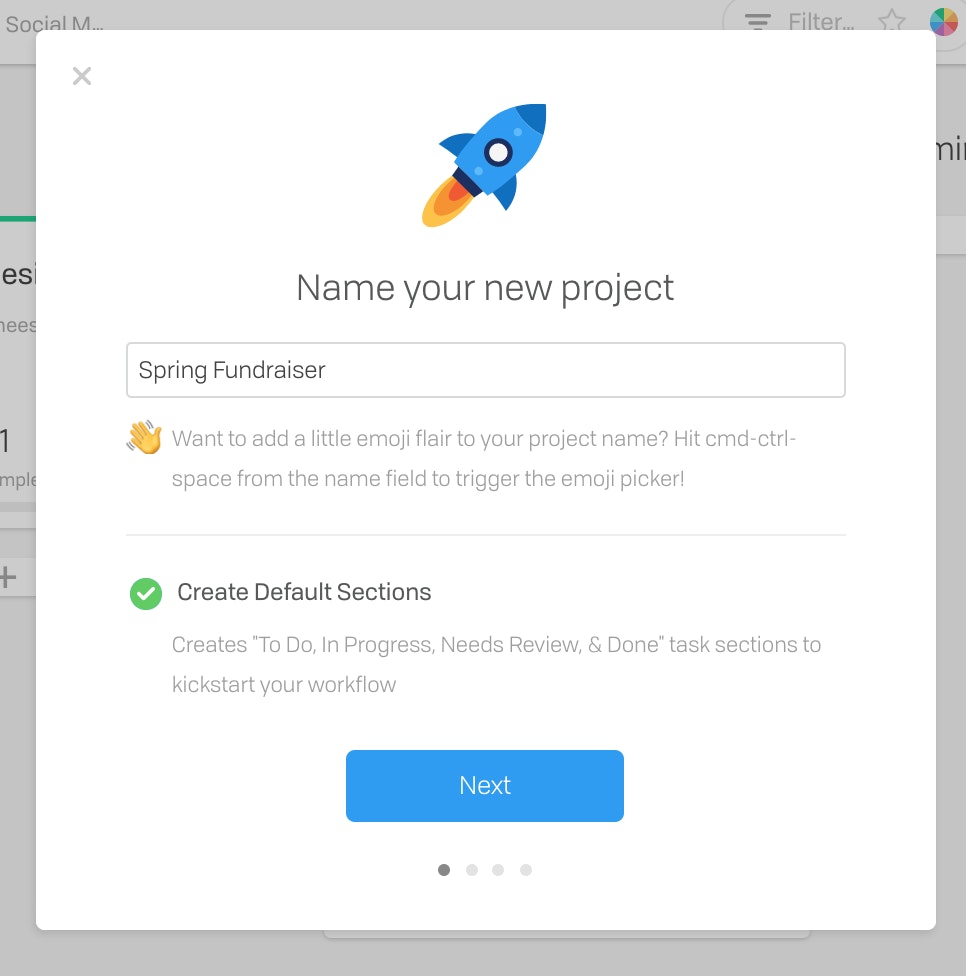 On the next page you'll have the option to select a colour for your project. Adding a colour not only allows you to make your projects a little nicer to look at, but can also be used to link projects to a specific department (for example, all Marketing projects could be blue and all Sales projects could be green) or to indicate priority, progress, or anything else that makes sense to your team.
If you want to add one, just click the colour bar to select and then click Next. You can also click "Skip" if you don't want to add one or simply want to add one later. You can read more about setting project colours here.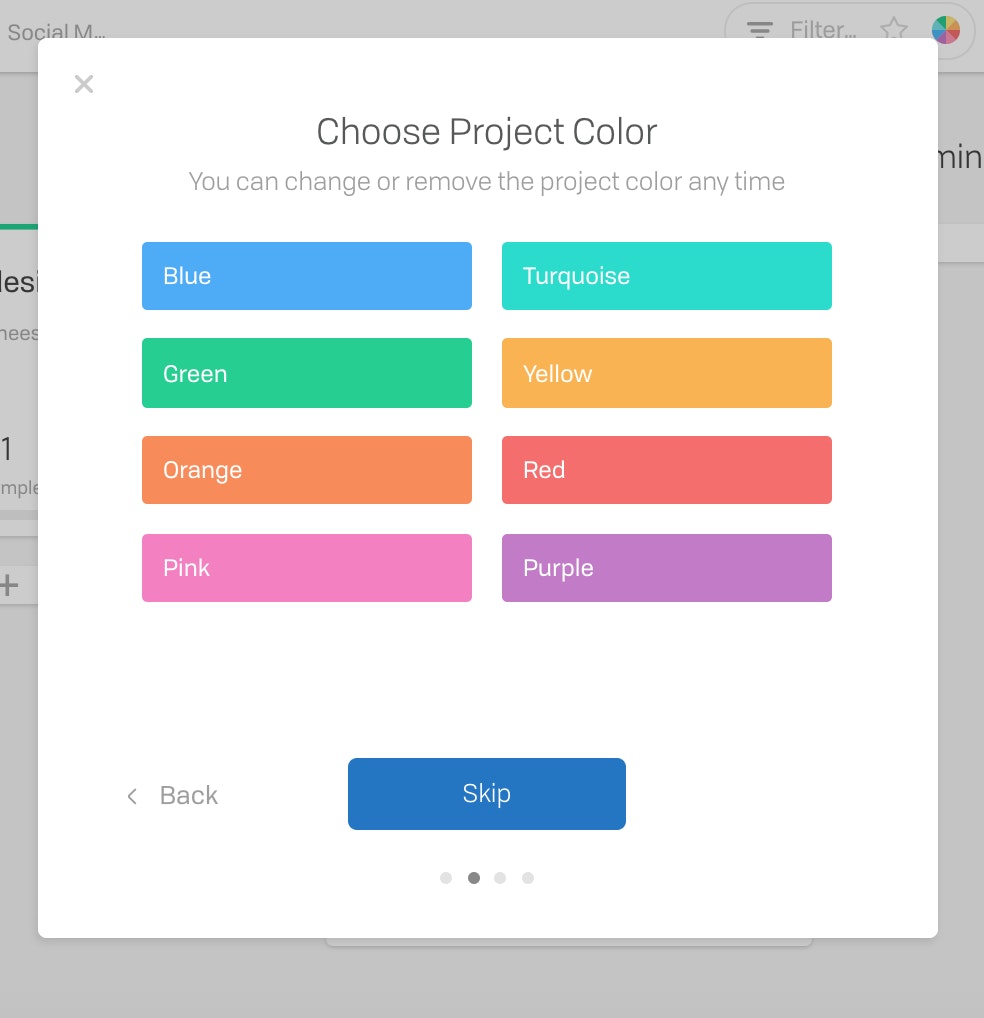 Next, select your default project view. List view will arrange your tasks and sections (if added) vertically, while column view will display them in a horizontal timeline with your tasks shown as cards. You can read more on using the column view 
here
.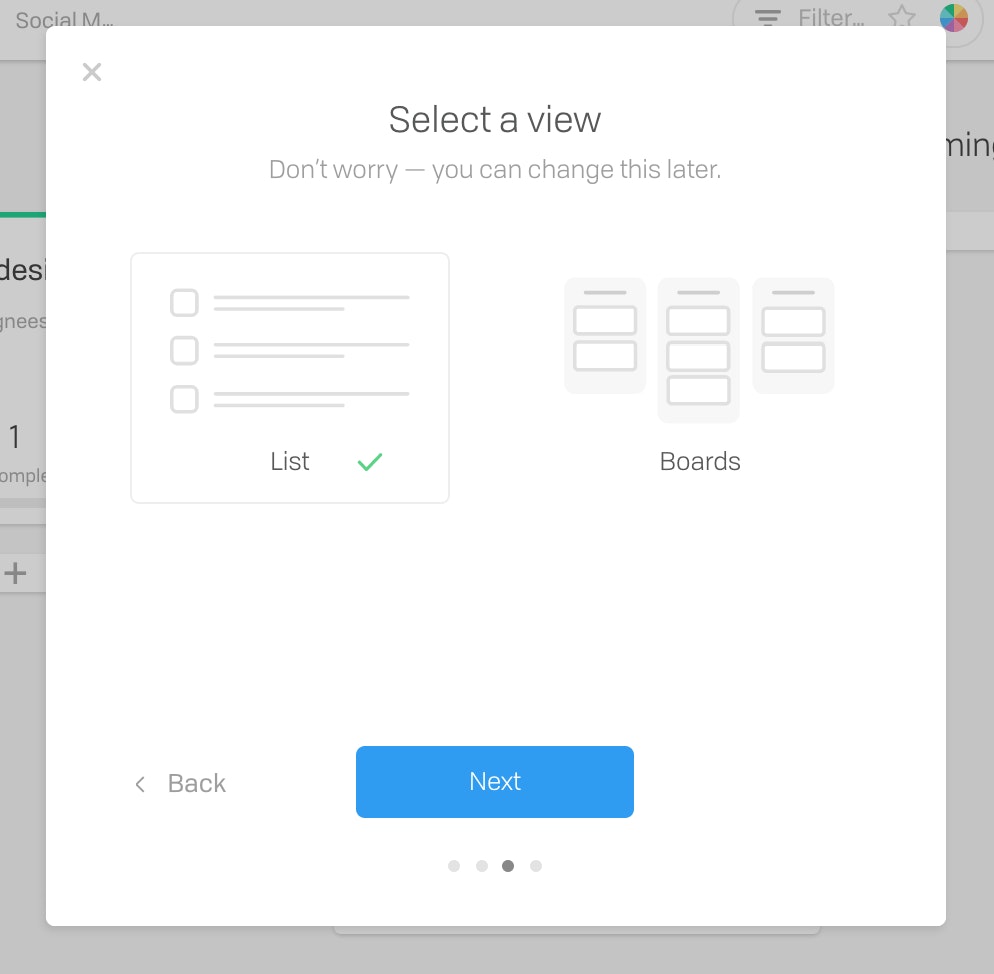 Finally you'll set who has access to the project: everyone in the team, only you, or only a set group of people who you'll invite manually. It's important to note that private projects are only available as part of our Plus or Pro plans.
Automatic access to a project by team members depends on whether the team is locked or unlocked. If locked, adding General and Limited team members to your project will add them as team Guests by default. If the Team is unlocked and you invite a General organization member to a private project, they will be added as a Member and can make changes to the project. If you invite a Limited organization member to an unlocked team, they will be added as a Guest, preventing them from making any changes to the project.
You can tell if a team is locked on the Teams page if there is a lock icon next to the name. Private teams are part of our Plus and Pro plans.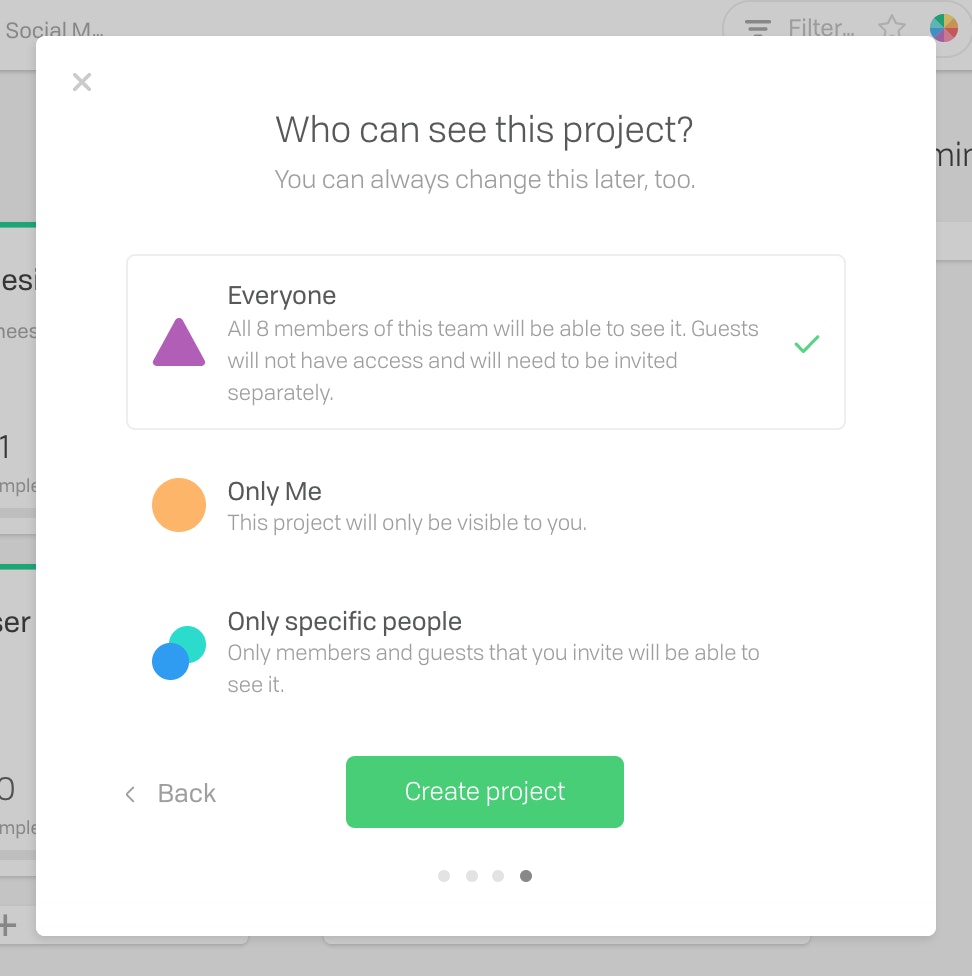 If you choose to make the list invite-only, you'll be taken to a screen where you can either enter the names of users who already belong to your organization/team or you can enter new users' email addresses to invite them to the project as a
guest
.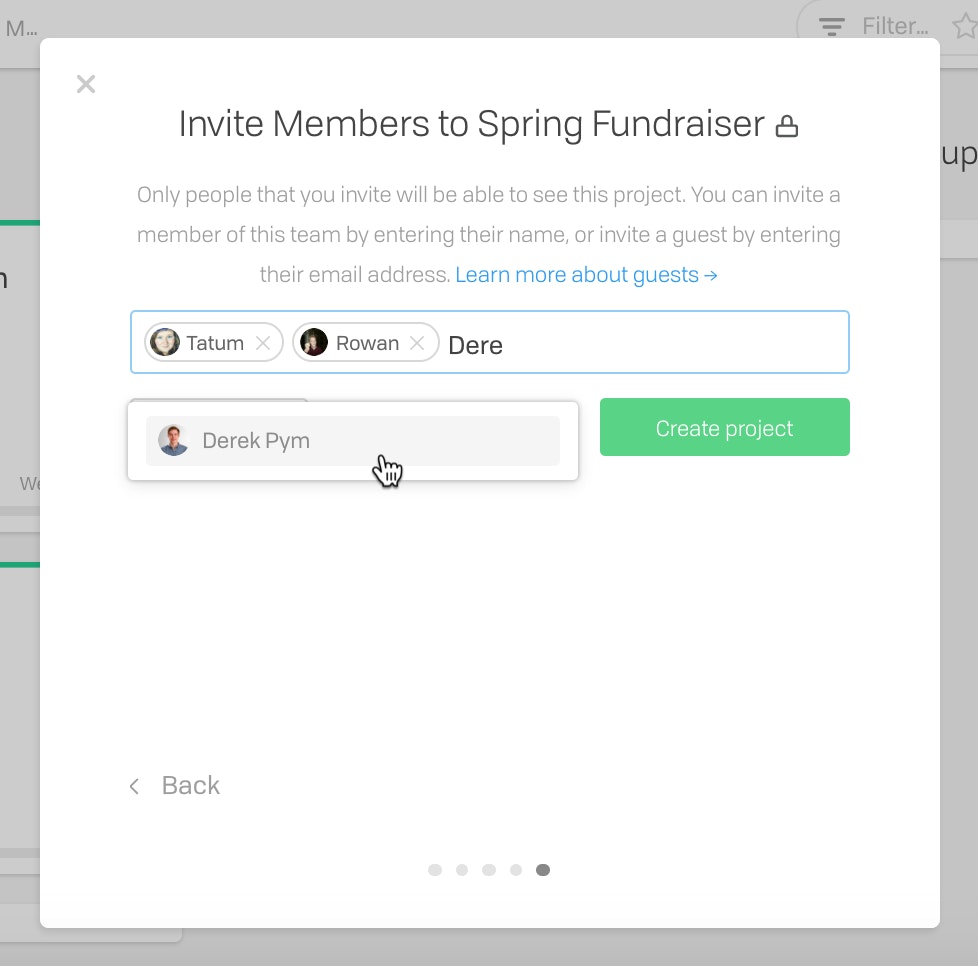 Once you've made your selection click "Create Project" to save. This will drop you in your new project so you can start
creating tasks
.
If at any point you want to change who your project is shared with, just click the '...' icon next to the project name on the project dashboard or on the right hand side of the project header when viewing the project.
This will open a panel where you can see who has access to your project, make changes to the current settings, and invite guests to the project.
You can create new shared projects from within the Task Form by entering a new project name in the respective project field and clicking the + suggested option when it appears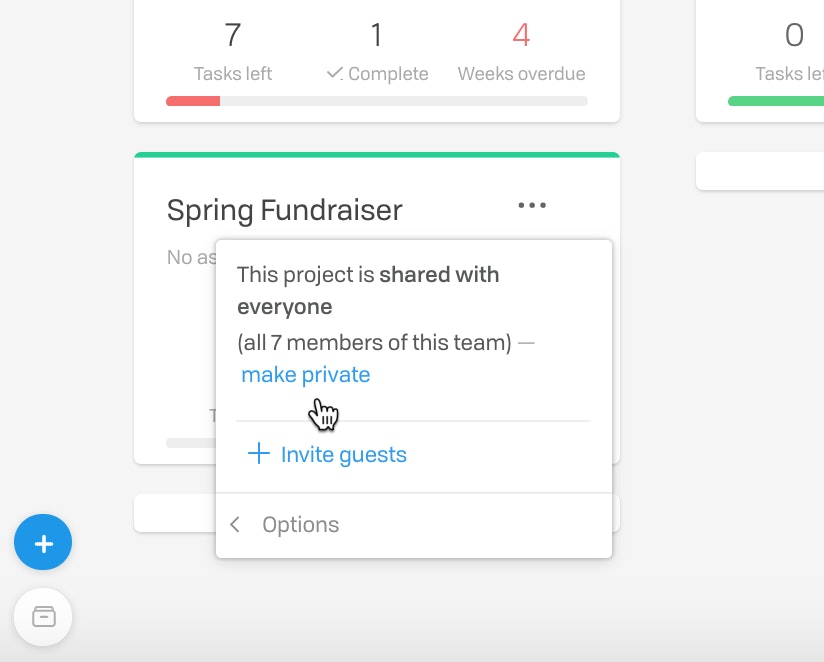 You can also add start and end dates to projects; to learn how, head here.