You can export open or completed tasks in any project. This can be handy for sharing progress with outsiders or migrating tasks from one organization to another.
---
Exporting your project allows you to capture all the tasks, both open and completed, to a CSV file. This can be used to track projects externally or to reimport in another team within Flow or elsewhere. You can choose to export one project at a time, or export all projects within a team at once. We'll run through both options below, so read on!
Exporting individual projects
To export a single project, click on the ••• on the top right side of your project. Select Export to CSV in the dropdown.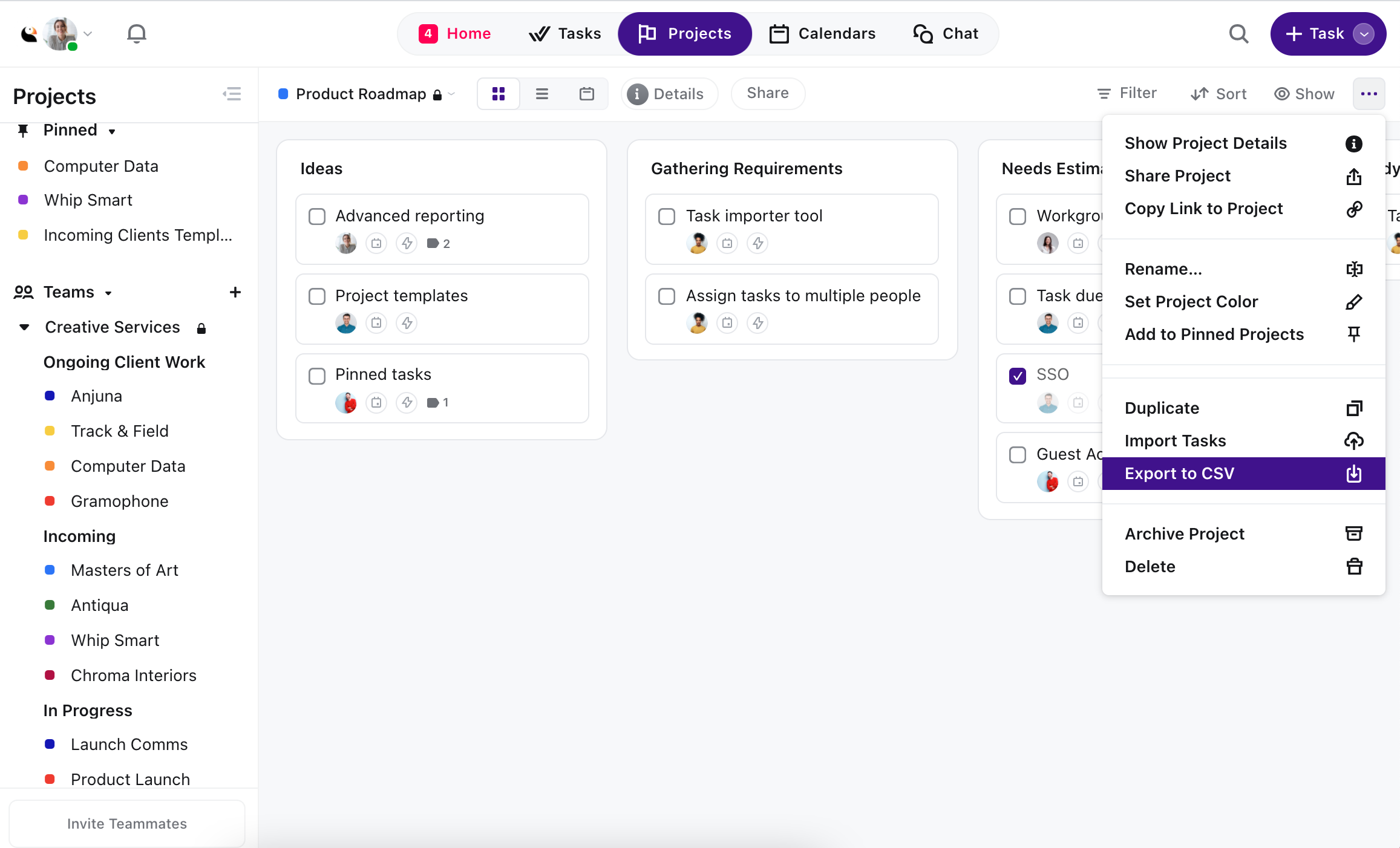 When you click Export, a download will begin immediately and be stored in the default folder your downloads are typically sent to. Task details will be formatted in a spreadsheet, which can be edited or imported to any tool that accepts the CSV file type.


Need a physical copy? Once your project is exported you can print your data from the downloaded CVS or PDF file.

Exporting all projects in a Team
If you need to bulk export all projects within a team, you can do so on the Team Dashboard. Simply click on the Team name in the sidebar or click the Projects icon in the main navigation bar to access the view below.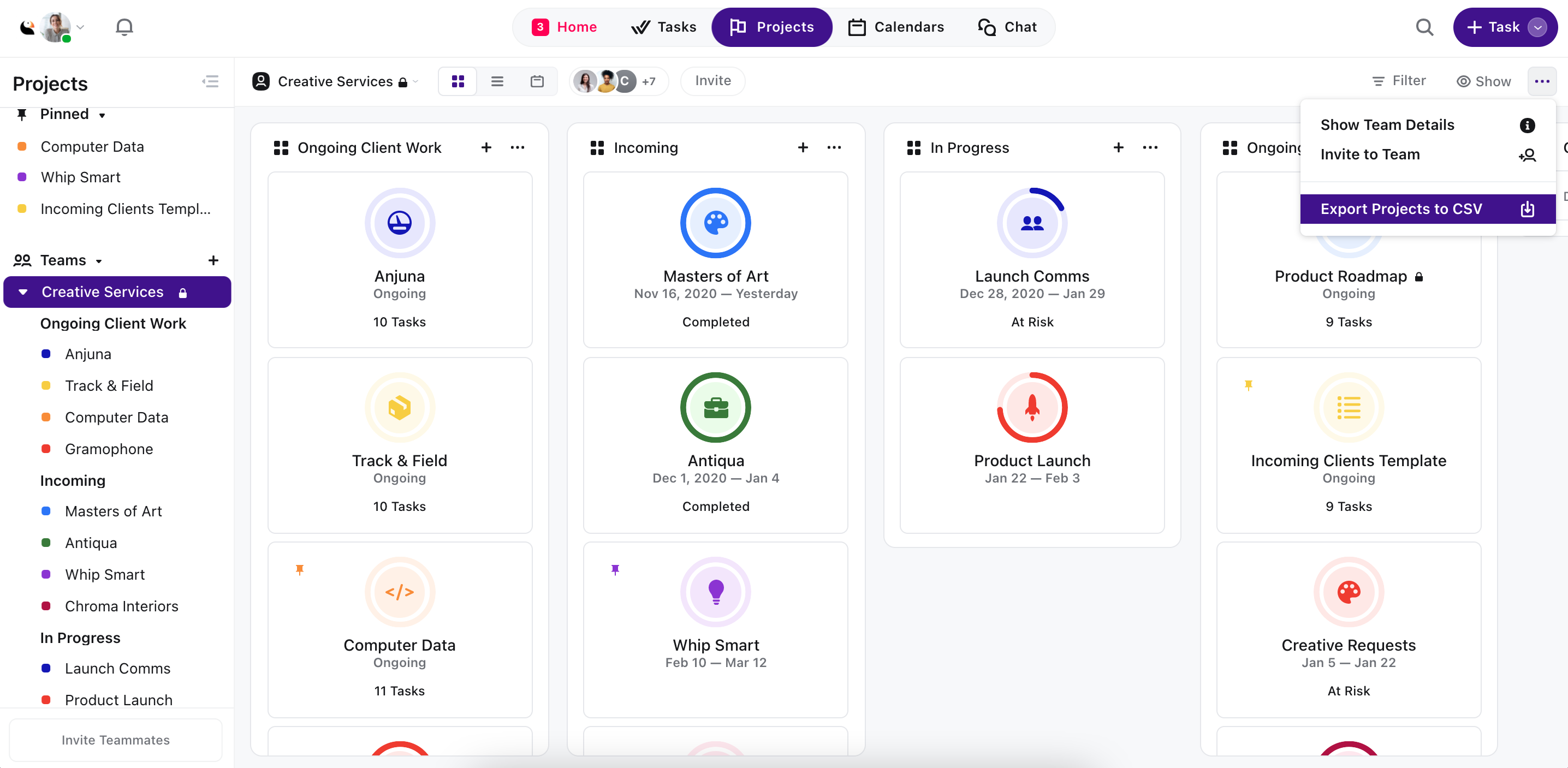 Once on the dashboard, click the ••• icon in the top left and select Export Projects to CSV. This will download all the projects in the team to a CSV file, with both incomplete and completed tasks sorted by project.
Please note that while task notes and details such as task name, assignee, followers, tags, deadlines and start dates, as well as any associated subtasks, will be included in the export, task comments will not.