Teams can be locked, renamed, or deleted from the Edit menu. You can also rearrange your teams by dragging them in the header.
---
To make changes to a team, click the Organization icon in the top left and select "People & Teams."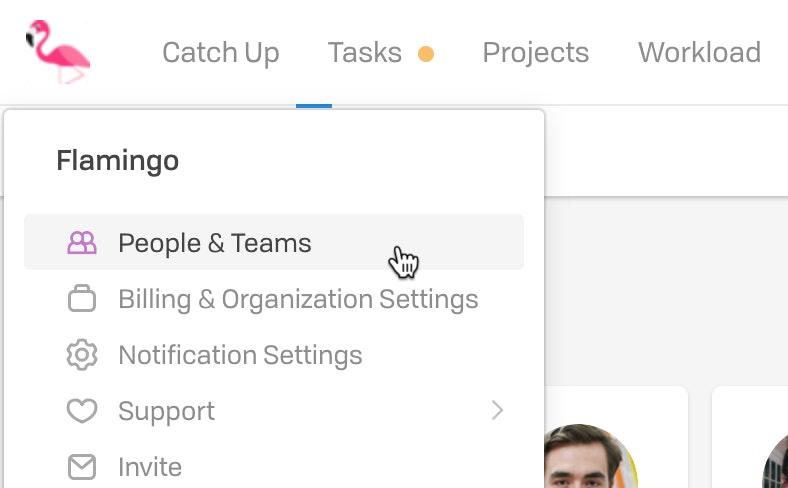 Click the Teams tab to view your list of teams. Then click '...' next to the team name and select "Edit Teams" from the dropdown.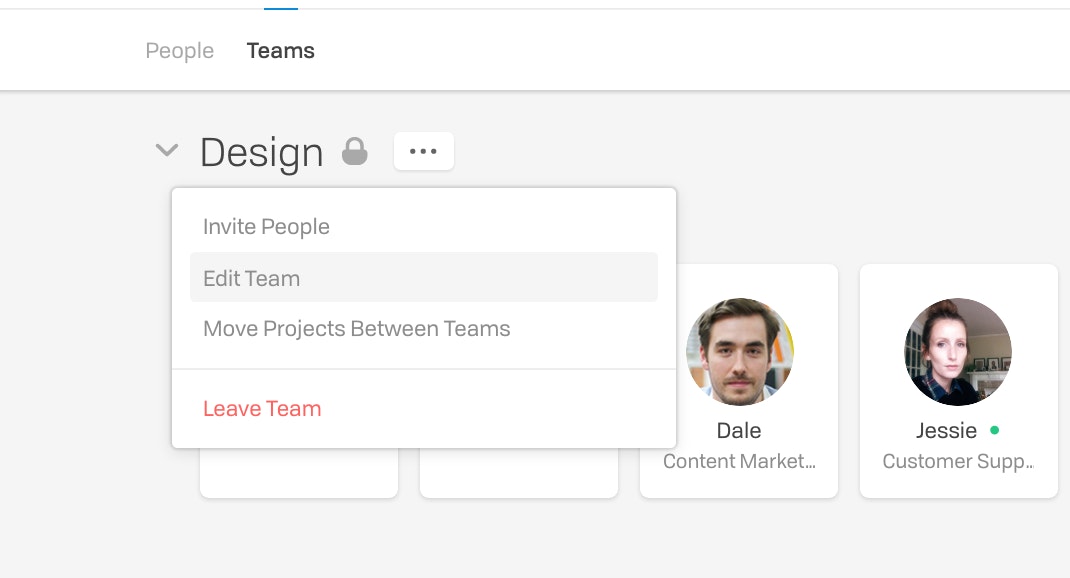 Here you can edit your team's name, change whether your team is shared or locked by toggling the "Lock this team" button on and off and turn the "Clear Completed Tasks Manually" feature on or off.
FYI: Only users on Plus/Pro plans can lock teams to make them private. To learn more about what each of our plans include, check out our help doc here.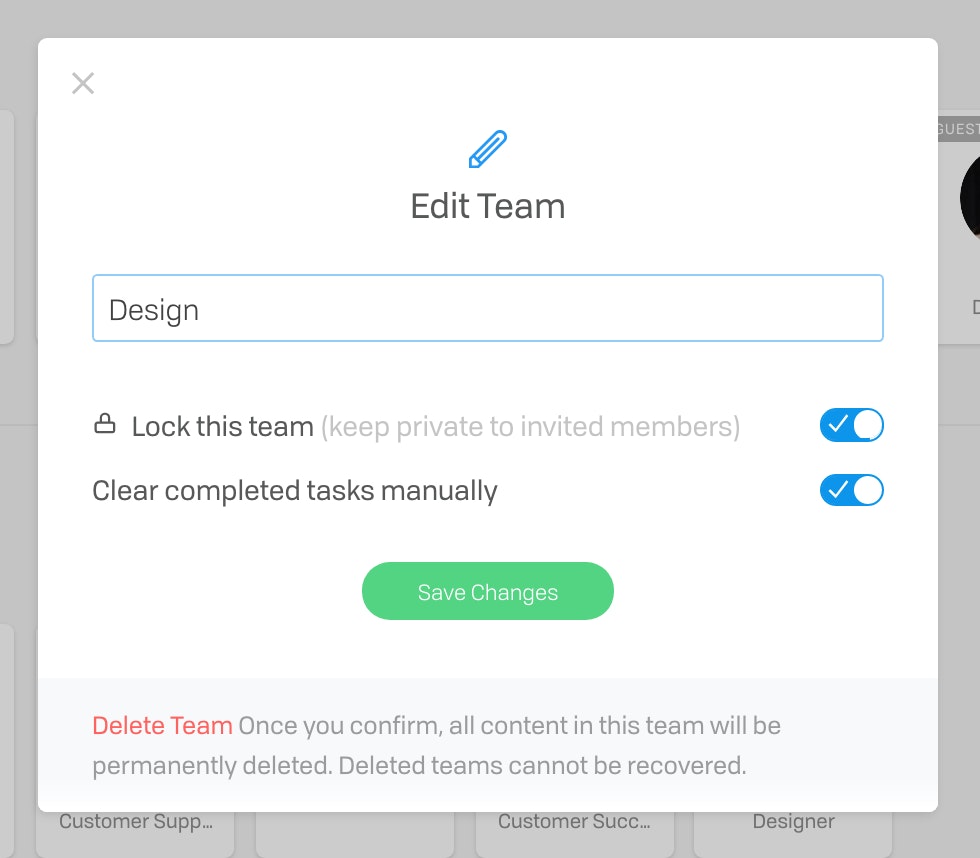 ---
Reordering teams
You can quickly reorder your teams in the sub-navigation in the Projects tab.

Simply click the team name and then drag and drop it into position. Your sort order is private to you so you can reorder as often as you like without disturbing anyone else in your organization.