Removing someone from Flow will take them out of all organizations and give you the option to reassign their tasks to someone else.
---
When someone leaves the company or moves to a different organization, owners can quickly remove them from your Flow organization as well. Removing someone from your organization also removes them from any teams within that organization.

Click the organization icon in the top left and select "People & Teams" from the dropdown. Once on the People page, click the avatar of the person you want to remove to open their user pane. There, below their email address and team membership details, you'll see the option to "Remove [name] from organization."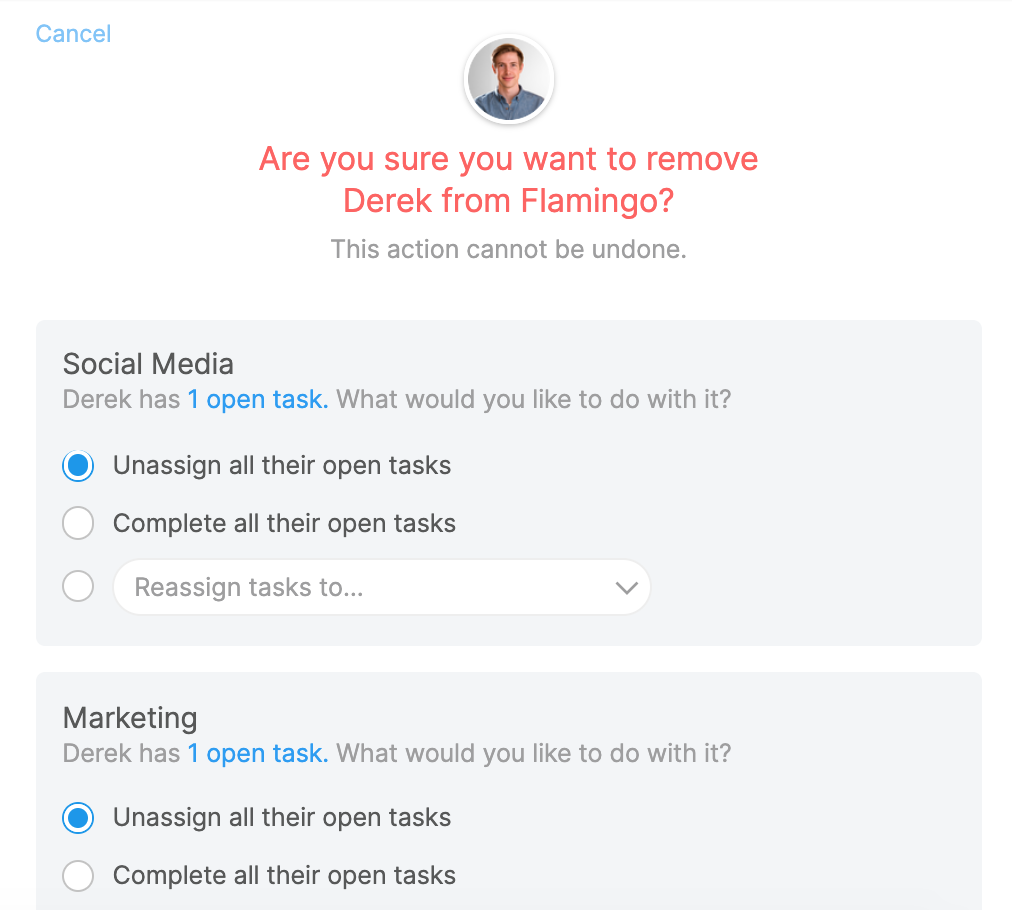 When you click the "Remove" link, you'll be taken to the next page where you can choose what to do with the user's open tasks (if they have any). You can un-assign all their open tasks, mark them as complete or reassign them to another teammate. Once you've made your selection, click "Remove [name]." Removing a user from your organization is a permanent action and can't be undone.