You can change your email address, or add a secondary email to your account at anytime. It's important to note that Organization admins
do not
have permissions to edit the personal information of users within their organization. It's only something each individual user can do for themselves.
---
To update your email address first head to Account Preferences. This is in the dropdown that's triggered by clicking the logo in the top left
corner of Flow.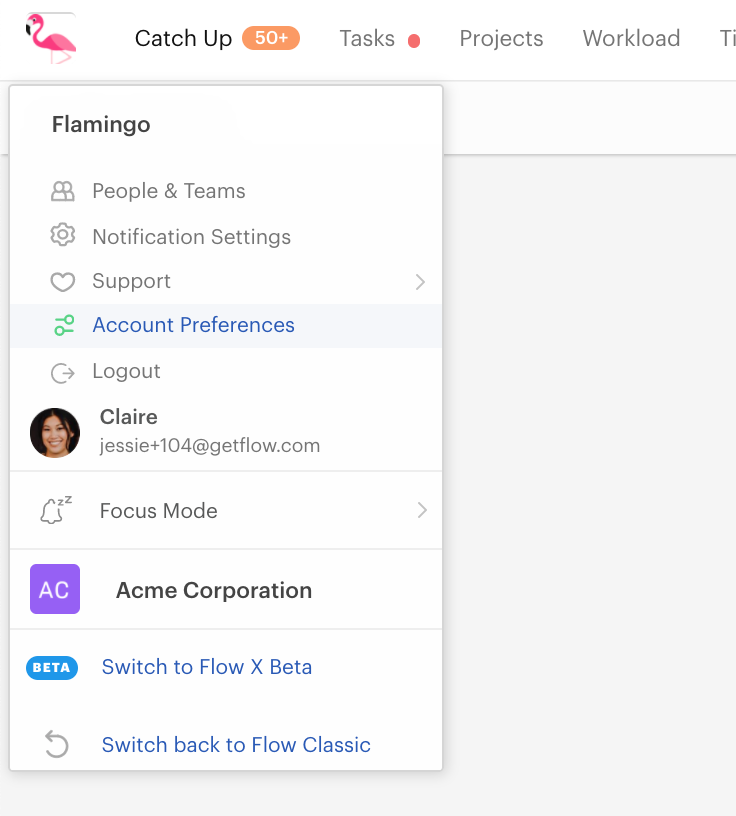 You'll be taken to your account preferences page which has options to update all of your personal information. You can learn how to update your other information here. To change your email address, click
'Edit'
beside the primary email address field. Add your new email address and click
'Verify'.
This will send you an email verification.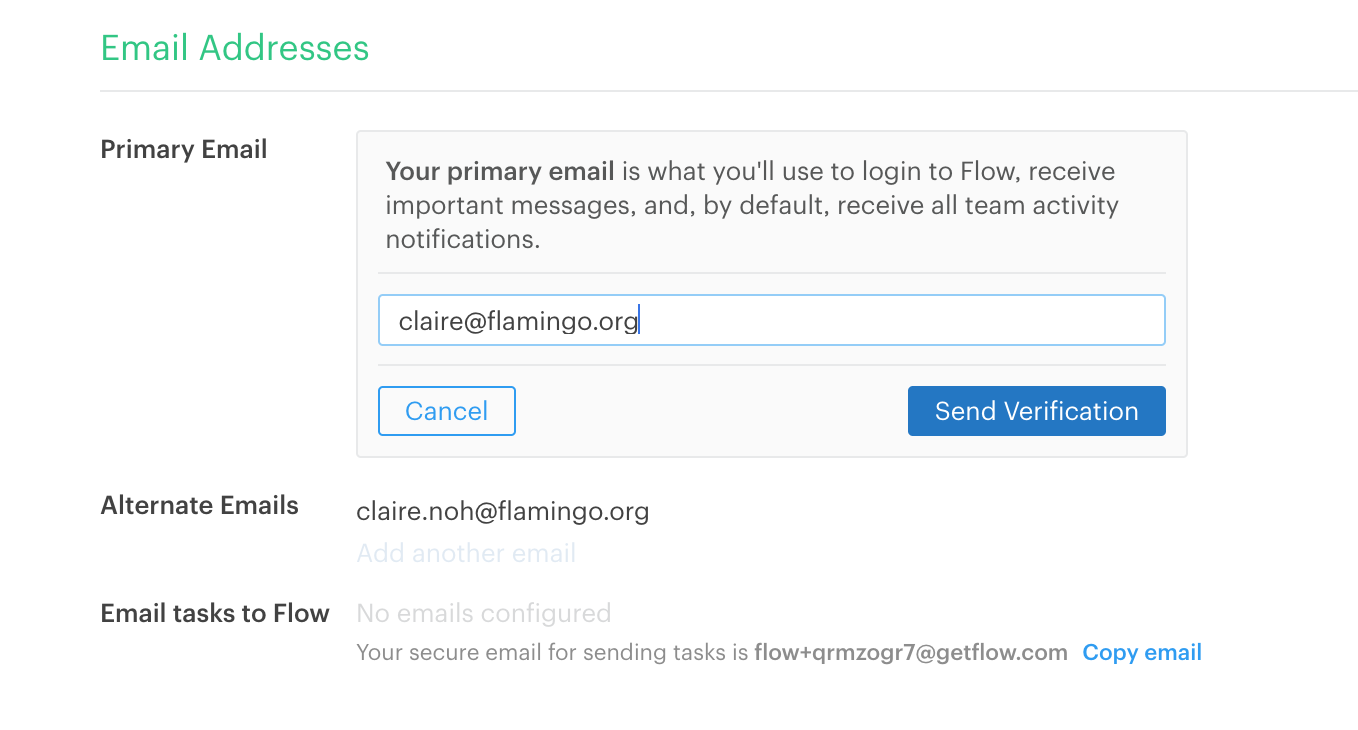 Once verified that email address will become the email address you login with and will show as your primary email address. The one you replaced will become your secondary email address. It's that simple!