So you've gone out and snapped a great new photo of yourself standing in front of a brick wall. That means it's time to update your profile pictures on every platform you're on! Follow these steps to make the change in Flow.
---
Open the dropdown in the top left, triggered by clicking the corner logo. Click 'Account Preferences'. This will take you to the account preferences page where you can edit all sorts of personal information.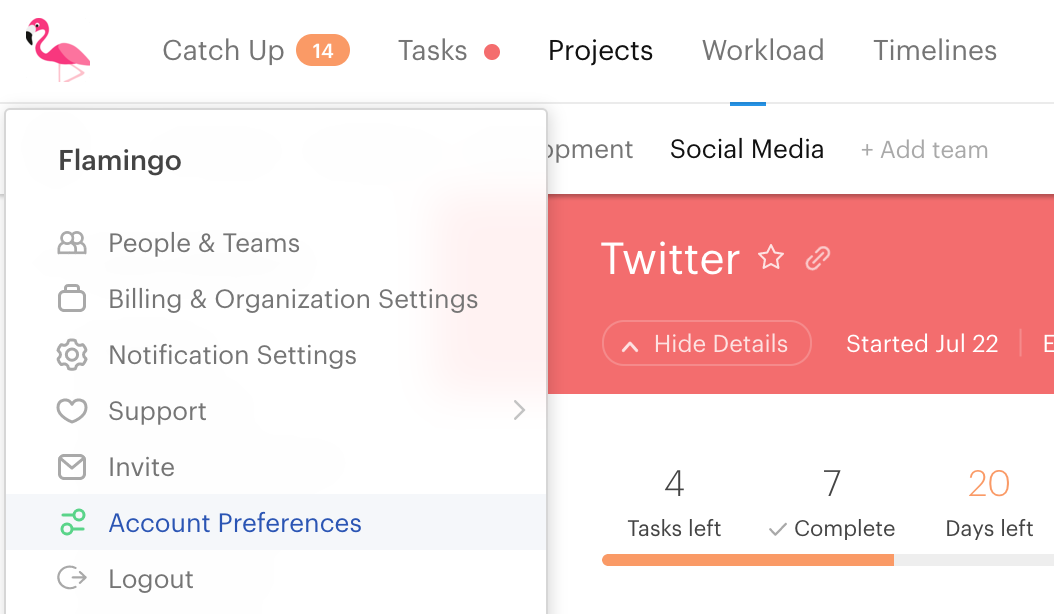 Click 'Edit' beside the photo field. This should be the very first option at the top of the page. Now drag your new photo into the photo field to remove the old one. You can also click 'remove photo' which will reveal the option to open up a file picker and select your new photo that way.

Hit 'Done' to save your changes. Your profile picture has now been updated!